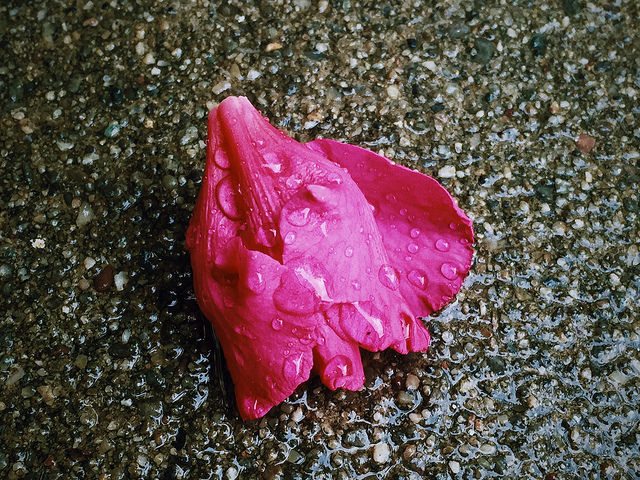 Visiting the Stillness Within Us
Many of us have lost the sacred stillness within us and cannot find our way back to it.
Some of us probably remember when we could visit a quiet place deep inside ourselves. There was somewhere calm and safe within us where we could escape the stresses of life. It may have been our own private island or a penthouse high above the rest of the world.
We may never have actually visited the stillness within us. It sounds like an imaginary place we have heard about but do not believe actually exists. Our perspective on stillness within us is it could be great, if only it were real.
Others of us might have visited inner stillness a long time ago. We have fond, though fading, memories and even a few souvenirs. It was challenging to stay in touch and it is difficult for us to remember what we learned during our visit. We would enjoy getting back there, but we can never seem to find the time.
What is our experience of stillness inside us? Are we tourists who rushed through a visit once, long ago? Is visiting the stillness within us a fairytale or a distant memory to us?
Does what we hear of listening to sacred stillness make us feel nostalgic, or skeptical?
Do we wish visiting the stillness within us were something real we could actually experience? What would it be like to spend time in the deep, sacred stillness within us?
Are there specific obstacles which keep us from the stillness within us?
What is the Stillness Within Us Like?
Before we decide to take a trip and visit somewhere new, we do our research.
Some of us look through guidebooks or websites to learn what this new place is like. We might watch travel videos or talk to people who have spend time there.
It motivates us to visit when we know something about what being there will be like. We would like to know something about the food and drink, the customs, and how it feels.
It is easy for us to make assumptions about life in other parts of the world.
For us, thinking about visiting stillness may be more like planning a trip to Mars.
We are intimidated by stillness and want to know all we can about challenges we could face. Is stillness even conducive to supporting life?
Stillness is unfamiliar to many of us. Some of us are intimidated or afraid of stillness. We do not have much experience with stillness and feel too much of it could be harmful for us.
Talking with someone who has spent time there will help us get ready to visit ourselves.
I was concerned about stillness before I visited, and talked with people I trusted before I did. It was important to me to know what I would need while I was there.
Stillness is not, in my experience, a hostile, or even toxic, environment. While we may feel challenged by what we see there or the lessons we learn, it is good for us.
Visiting stillness is not a survival or a wilderness experience. It will help, though, to take only what we will need. Many people find the sacred stillness within us a place of letting go and becoming open.
We will learn we do not need what we thought was necessary and gain understanding.
How Do We Visit the Stillness Within Us?
We have gathered some background information and decided we want to visit stillness. Our next question is how we get there.
We have many options when we want to visit another place here on Earth. Our decision depends on how far away we would like to going and how much we want to spend. We could walk or drive, ride a train or boat or an airplane. Some of us might ride a bicycle or a motorcycle. Balloons can be unpredictable.
Visiting the stillness within us is less complicated to plan, though it can be challenging.
A visit to sacred stillness is more a matter of our intention than our mode of transportation.
We do not need to make any particular arrangements in advance or even be on time. There is not special equipment we need to acquire and take with us. We do not need to pack extra clothes.
It is not difficult for us to find the path or understand the method we will use.
Visiting the sacred stillness in ourselves, or anywhere else, is about removing obstacles.
The key to our visit is ridding ourselves of what distracts us from paying attention. I find I tend to create most of my distractions myself.
Sometimes I feel there is so much to see and experience I need to rush through my visit. Other times I focus so intently on analyzing and learning I can miss the experience.
Why Do We Visit the Stillness Within Us?
What about the stillness inside us attracts us to visit again? Each of us has our own answers.
Some of us seek the rest and restoration we find in stillness. There are others who look for answers to deep questions in the stillness within us.
Even people who do not think they value stillness are drawn to spend time visiting.
The balance of listening, and being listened to, is essential for many people. We spend time visiting the stillness within us because it teaches us about listening.
Even people who find stillness challenging find lessons waiting for them.
We cannot predict what sacred stillness has to offer us each time we visit. There is new depth, new truths in the stillness each time we visit.
We sit listening. The sacred stillness within us fills us and surrounds us. The stillness within us is the stillness in other people, and in the world around us.
When will we visit the stillness within us this week?
What in the sacred stillness within us draws us to return?
[image by Rvs1966]
Greg Richardson is a spiritual life mentor and leadership coach in Southern California. He is a recovering attorney and university professor, and a lay Oblate with New Camaldoli Hermitage near Big Sur, California. Greg's website is StrategicMonk.com, and his email address is StrategicMonk@gmail.com.