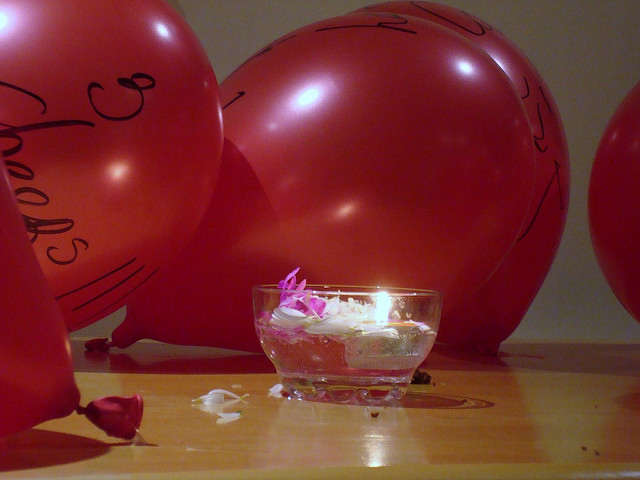 Tapping the Power of Revelry
I believe in the power of revelry.
Some of us anticipate participating in revelry of our own this weekend. Others of us have decided to give up some forms of revelry until after Easter.
How and why and with whom we experience the power of revelry varies significantly. Almost all of us, though, can relate to and share what revelry feels like.
Revelry feels good. We are freed from constraints and can relax. It gives us opportunities to be human beings without the pressure of expectations. Revelry helps us remember we are alive.
I remember experiences of revelry which were significant to me. Revelry helps us celebrate accomplishments and meaningful relationships. We revel in our dreams coming true and our closest friendships.
Our lives suffer if we go for too long a time without experiencing revelry. We need to cut loose and have some fun every so often.
When we do not experience revelry we forget the parts of our lives which deserve to be celebrated.
Revelry is powerful because it is more than we can contain. When we revel, we set aside some of the rules we use to control ourselves. Revelry allows us to live a little.
The power of revelry releases us from some of the constraints of our everyday lives.
We do not revel in disappointments or anxieties, in our fears or regrets. We find reasons for revelry in our network of connections and relationships.
It is difficult to experience revelry alone.
The power of revelry brings us together and reminds us of our most pleasant memories. We celebrate and our revelry helps us see our difficulties from a new perspective.
The Power of Revelry and Revealing
Reflecting on the power of revelry reminded me of its connection to the word reveal. The two words grow from the same root, the Old French word reveler.
We are revealed in our revelry. When we practice revelry we are revealing part of who we are when we are set free. The power of revelry reveals us to ourselves.
Seeing other people, and ourselves, experience and practice revelry can be a revelation. We reveal ourselves when we relax and let go of how we believe we should act.
Our practice of revelry reveals us as much as where we find our challenges and limitations.
What does our practice of revelry reveal about us?
The things which spark our revelry, which we choose to celebrate, tell us what we value.  We may allow society or the calendar to tell us when and what we are supposed to celebrate. I think it is valuable to set our own personal times and methods of revelry.
Revelry can be more than an arbitrary response to what the calendar tells us to do. We can choose to practice revelry on our own schedule. Revelry can become more than a commercial transaction. It can become the way we live our lives.
Each day, each moment can be an opportunity for revelry. We can find reasons for revelry even in times of sorrow or frustration.
Our understanding and practice of revelry shapes how we experience ourselves and who we are becoming.
We can be people who appreciate the value and power of revelry. Revelry can become more than the way we react to the dates set for us. We can be people who really know what the power of revelry is all about.
The Everyday Power of Revelry
Revelry is authentic and deep.
Revelry is being awake to the value and potential of each moment. Even the experiences which test us, which are challenging, unpleasant, and painful have lessons to teach us if we are paying attention. We swim in an ocean of potential.
When we are awake and open, our everyday lives give us the gift of wisdom.
Our lives are filled with opportunities for celebration and recognition. The power of revelry saturates each day, each moment.
We revel in the moments we remember, and the moments we anticipate. Our revelry grows from what we have accomplished, what we have endured, what we have done together. The tastes and sounds of our revelry remind us of what brings us together, and how we hope to spend our future. We share the joy of the memories and plans that are precious to us. The power of revelry inspires us to go forward.
There are times when we find our revelry in the fact that we remain; that we are still able to revel at all. We remember what we have lost, and celebrate the people our losses have helped us become.
We take delight in the people who mean the most to us. Revelry celebrates those who have set us on solid footing and shaped our journeys. We recognize and extoll their virtues, introducing them to others who might follow their examples.
Our revelry reflects who we truly are, and reveals who we aspire to become.
Practicing the Power of Revelry
Revelry deserves more of our attention and our intention.
We can take the power of revelry more seriously and recognize how it shapes us. The more we value and appreciate revelry, the more of its power we will experience.
Our practice of revelry can reveal us as people who revel on our own terms. We do not allow arbitrary dates to dictate when and how we celebrate. The power of revelry can free us to celebrate on our own terms.
We can become people whose lives are animated by the power of revelry.
The first step is for us to understand the deep implications revelry has for us.
My friend Brenda Hanley and I host a conversation on Twitter which focuses on a word to live by each Sunday. Please join us on Sunday, March 18 at 6:00 PM Pacific Time as we explore revelry. We will be using the hashtag #WordsToLiveBy.
Where will we find the power of revelry in our lives today?
What will spark our revelry this week?
[Image by siddhu2020]
Greg Richardson is a spiritual life mentor and leadership coach in Southern California. He is a recovering attorney and university professor, and a lay Oblate with New Camaldoli Hermitage near Big Sur, California. Greg's website is StrategicMonk.com, and his email address is StrategicMonk@gmail.com.