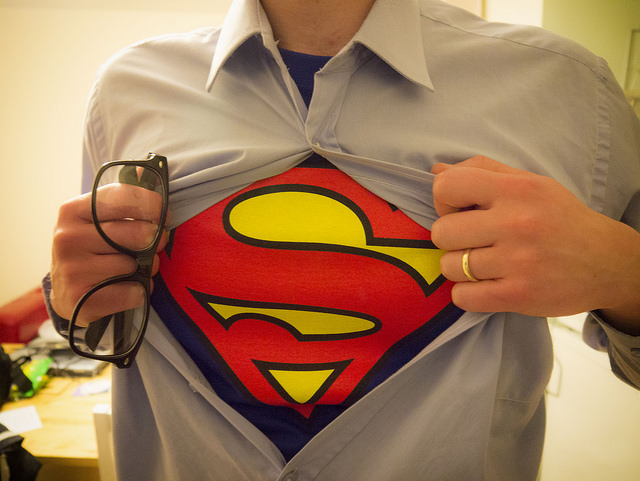 Who Inspires You to Become a Leader?
I know a lot of leaders, and each one is unique.
Some of the leaders I know are excellent at speaking in public to groups of people; others are much more effective talking to one or two people.
Some of the leaders I know are very good writers. They write with grace and substance. I also know people for whom writing a few sentences is a terrible ordeal.
Some leaders are extroverts and others are introverts. Some have a tremendous grasp of key numbers, while others are more engaged with people. They are young and older, male and female, from a very wide variety of diverse backgrounds and experiences. Some have spent a long time in school, and some have not.
One thing, though, they all have in common is that someone inspires them to become the leader they could be.
Who inspires you to reach for your potential?
Some people are inspired by a character in a book they read or a movie they see. The person who inspires us may be someone in a news story or an article. That person may have lived hundreds of years before we were born. They may be the creation of someone else's imagination.
There may be a person who inspired us as a child, the kind of person we want to become when we grow up.
Some leaders are inspired by real people they have actually met. They may be members of their own families, or teachers or professors with whom they were able to study. It may be someone who hired us or supervised us, or the first person who told us they saw our potential.
Many leaders tell me they are inspired by the people around them, people with whom they work every day.
Who Inspires You?
Leaders draw strength and support from people who may not see themselves as leaders. The people they know teach them valuable lessons and bring out the best in them. The people who ask them to lead help them become better leaders.
We are each unique, and experience our leadership in our own ways. Each of us is inspired and follows an example, even when it is an example from which we want to be different. Someone inspires us to become the leader we can be.
At the same time, we inspire other people.
We may never write a book, or have a book written about us, which will inspire people for hundreds of years from now. There may never be a movie telling the story of our amazing leadership. Our leadership is still amazing and inspiring.
We inspire the people around us. Our leadership teaches them valuable lessons. We share deep truths about who we are and the leaders we can become. Our efforts, our insights, our mistakes give other people opportunities to learn.
As people share their true selves with us we are inspired to follow their example. We become the leaders who inspire the people around us. As we grow and share, we become the leaders we can be. Each of us is unique, and we begin to inspire even ourselves.
People who continue to struggle against difficult obstacles, persisting in the face of injustice, inspire me.
Many of the people who inspire me seem not to realize how inspirational they can be.
One of the ways you inspire the people around you is by knowing who inspires you. As we recognize and thank those who inspire us we, in turn, inspire other people.
Appreciating inspiration is one of the qualities inspiring people share.
Who Inspires You to Take Your Next Step?
I am grateful for the gift of knowing many inspiring people. Even surrounded by such a cloud of inspiration, there are times when it is a challenge to take another step.
We will not become the leaders, or people, we have the potential to be merely because we are inspired. Leadership is more than being surrounded by inspiring examples to follow.
Our leadership begins as we put the lessons we learn from other people into practice. We can listen and reflect and learn, but our leadership comes to life in our actions.
Leadership requires more than inspiration. Inspiration may be the spark which lights the fire of our leadership. That fire will go out quickly unless it has enough fuel and air.
We need to build leadership which turns inspiration into practice.
There are many things which can hold us back and keep us from practicing our leadership. We may be tired, or discouraged, or afraid. Our leadership depends on our willingness to follow the example of the people who inspire us.
We need to understand the significance of who inspires us to take our next step.
Who Inspires You to Continue?
Each of us needs to know who inspires us to keep going. In the face of challenging obstacles and personal struggles you need to know who inspires you to continue.
Other people give us examples to follow. They help us find things in ourselves we have missed. Their courage or persistence or creativity shows us how our leadership can inspire the people around us.
When they show they can lead in difficult circumstances it inspires us to continue. If they can struggle in the dace of challenges and obstacles, so can we.
Who inspires you?
The stories we read and hear and watch inspire us to explore our leadership potential. We learn the lessons they have to teach us and put them into practice in our own lives.
Other people inspire us and we put their inspiration to work in our own leadership.
We find examples who inspire us to become the leaders we have the potential to be. Following those examples we find our leadership within us, like something we wear under our clothes.
Who inspires you to become a leader?
How will you recognize who inspires you to be a leader today?
[Image by tom_bullock]
Greg Richardson is a spiritual life mentor and leadership coach in Southern California. He is a recovering attorney and university professor, and a lay Oblate with New Camaldoli Hermitage near Big Sur, California. Greg's website is StrategicMonk.com, and his email address is StrategicMonk@gmail.com.