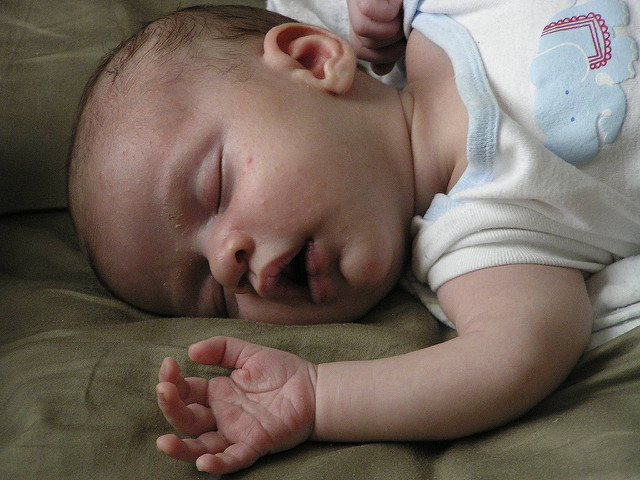 Waking Up Every Morning
A spiritual discipline I have practiced longer than I can remember is waking up every morning. I cannot remember the last morning I did not wake up at least once.
Each morning gives us a unique opportunity filled with many ways to wake up. Some mornings we wake up refreshed, ready and eager to get started. Other mornings we have not slept as well or for as long as we might have wanted. Waking up on those mornings can be more of a challenge for us.
I spent several days this week on a retreat at the monastery where I am a lay Oblate. The first service each morning begins at 5:30 AM.
The monastery is a place of deep, peaceful darkness undisturbed by many electric lights. Waking up in an unfamiliar place was a little unnerving.
I got ready and stepped out into the natural darkness of early morning. The stars in the sky were amazing, but I kept my eyes on what I could see of the ground. I could hear the sound of the ocean, but I could not really see anything. Following the path and climbing the steps up to the chapel helped me start waking up each morning.
We each need our own reason for waking up each morning. It may not be an early prayer service with monks at a monastery. We may be waking up each morning because we have responsibilities or are meeting commitments. Some of us are waking up each morning for specific people or significant things to do or strong feelings.
What are you waking up for every morning? Are you waking up to embrace something important to you or just because it is time and you heard the alarm?
Do you wake up more than once each morning?
Waking Up to Spiritual Life
For a long time, years and years, I was asleep to myself.
I did what people expected and told me to do. Thinking spiritual life was about finding the right answers, I believed I had found them, but I was sleeping. The life I thought I had was a dream.
While our dreams may have important lessons to teach us, we begin to come alive when we wake up.
As the sky awakens with dawn each day, spiritual life awakens us. Some people experience an instant of epiphany which reveals what has been hidden to them. For some, awakening is a gradual process as we adjust to seeing ourselves in new ways. We may even experience waking up as a combination of instant epiphanies and a gradual opening of our eyes.
Some of us do not want to be disturbed, comfortable in our worlds of sleep and dreams.
Waking up does not necessarily mean we become more active. I was more frenetic when I was asleep to myself. Part of becoming awake and aware is opening ourselves to spiritual life coming alive in us. As we wake up we start recognizing not everything depends on what we do.
Waking up to spiritual life may be the most challenging thing we have ever done. We stretch unused muscles and open eyes that protest against new light.
Our awakening spiritual life unfolds before us, rolling out in layers of unexplored truth.We realize we have had only a thin sliver of the true picture of reality. As we begin to wake up we continue beginning for the rest of our lives.
We may spend a long time asleep to ourselves. As we wake up, we begin breathing life into our dreams.
How are we waking up every morning?
Waking Up in New Ways Every Day
I enjoy waking up the most when it involves discovering something new. I do not mean when, stumbling around half asleep, I discover something in the dark with my shin or little toe. That certainly wakes me up, but it is not what I enjoy the most.
Sometimes it is information or a fact which opens my eyes to new possibilities. Often I need time to reflect and contemplate something before I can give it my full attention.
There are people who often wake me up, either through what they have written or our conversations. The way they see things encourages my waking up. A few people can wake me up even without saying a word.
I believe in the power of waking up every morning. We need to wake up and get started each day, and we need to practice waking up to regularly see something new.
Being stuck in our habits and routines is part of being asleep. We may think we are protecting ourselves by doing things in the certain ways, but we are not.
Part of our practice of waking up is experiencing something or someone in a new way each day.
The challenge of our practice is not finding something new, but seeing familiar things in new ways.
Waking Up to Our True Selves
While we are asleep spiritual life is already at work in us waking us up and drawing us into our potential.
Our lives are filled with possibilities we miss because we sleep through them. Spiritual life opens our eyes and wakes us to the deeper truths of who we see ourselves to be. As we practice opening ourselves to what spiritual life has for us, it awakens us to how we can become our true selves.
As we wake up to the possibilities we find ways to practice becoming who we know ourselves to be.
Many of us have constructed our own obstacles which hold us in and hold us back. Our lives are about waking up to what we thought was not possible and putting it into practice.
We lie sleeping in the dark until something wakes us up. Our eyes are opened and we see who we are, as if for the first time.
How are we waking up this week?
Who can we be waking up to become today?
[Image by rabble]
Greg Richardson is a spiritual life mentor and leadership coach in Southern California. He is a recovering attorney and university professor, and a lay Oblate with New Camaldoli Hermitage near Big Sur, California. Greg's website is StrategicMonk.com, and his email address is StrategicMonk@gmail.com.