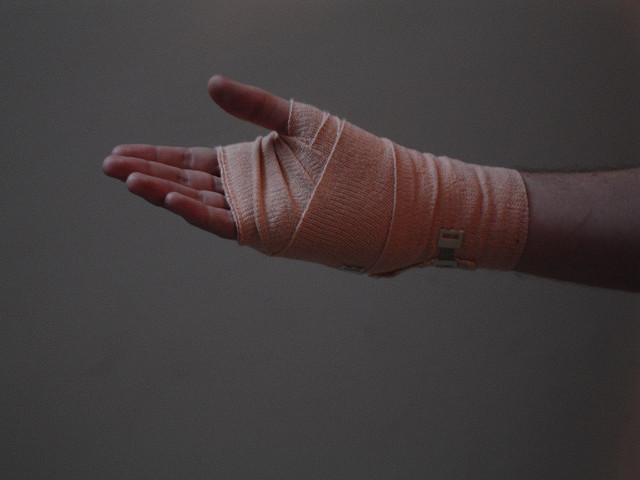 People Taking Care of Us
When I talk with someone my standard way of taking my leave is encouraging them to "Take care."
Our entire lives are constructed around how we practice taking care. In the beginning we find ways to practice allowing for other people to take care of us. We do not even realize how we need the care of other people and how they take care of us.
As we grow and develop, our practices of how people take care of us transform into taking care of ourselves. We need to gain a fresh set of skills and begin new practices to care for ourselves. Many of us do not recognize all the challenges. Some of us believe we can take care of ourselves before we are actually able to do it. We learn new ways to practice taking care of ourselves as we try to do things we may not be ready to do.
For many of us the ways we practice taking care of ourselves transform into taking care of other people. We want to care for people who enter our lives, people we love and people for whom we feel responsible.
How we practice taking care throughout our lives grows from the seeds of the ways we were first cared for. We learn lessons and follow examples which reflect our deepest beliefs about who we are and how to care for people.
Some of us will do almost anything to avoid letting anyone take care of us. We want to believe we are strong and independent and can work things out for ourselves.
The ways we practice allowing other people to take care of us shape how we take care of ourselves and other people.
Taking Care of Ourselves
Many of us want to be able to take care of ourselves but miss feelings we have when someone takes care of us.
We value being able to deal with our own challenges, standing on our own two feet. Our society often reinforces the significance of independence. Many of us believe taking care of ourselves is part of growing up, of becoming an adult.
There is also value in being part of a healthy community. We appreciate being connected with people and having strong relationships. Our society also reinforces the importance of influencing and persuading others.
Learning to take care of ourselves can be a complicated process. Taking care of ourselves includes meeting emotional, analytical, economic, and spiritual challenges. We need to recognize and deal well with our own expectations and those of other people.
Our own estimates of our value as people and as members of society are shaped by how we experience our ability to care for ourselves. We do not have very clear guidelines to follow or ways to evaluate our effectiveness.
Many of us measure our ability to take care of ourselves by small slices of the whole picture. Our ways of assessing how well we are taking care of ourselves are often based on how other people have taken care of us.
We sort out how to care for ourselves as best we can and take steps based on our own insights.
Taking care of ourselves is a daunting challenge. Many of us are eager to begin working on it while others work hard to avoid it as long as they can.
We may find a place where we are comfortable and feel we understand the culture and stay there until forced to leave.
Taking Care of Other People
The ways we practice taking care of ourselves seem to draw other people into our lives.
As we get to know other people we share our values and how we practice taking care of ourselves. Some of what other people share with us attracts us and we want to know more. Other things send us looking for someone else to get to know.
We may meet other people with similar ways to care for themselves as we practice ours. There are people who share our values and practices when we go for a run, practice meditation, or take a class. We meet people who practice caring for themselves at a dog park, at a place of worship, or taking a walk.
We get to know someone with whom we share common values and ways of taking care of ourselves. What we have in common encourages us to learn more.
As our acquaintanceship becomes a friendship we explore new values and practices with them.
Our lives develop and grow. We may have opportunities to take care of people we meet and get to know. There may be children for us to care for. It is likely we will be taking care of the people who took care of us in the beginning of our lives.
Our practices of taking care become a network we will maintain and feed, adapt and use to help others.
We Practice Taking Care
Each of us has our own unique and personal ways to practice taking care. We find our own ways to allow people to care for us, take care of ourselves, and care for other people. Many of us settle into patterns of taking care which may change a little over time, but which we find comfortable.
There are ways to change our practices but they often involve hard work and discipline.
How we practice reflects values we have held for longer than we can remember. When we decide to change a particular practice it is helpful if the change we want to make is based in those values.
Our values and practices are shaped by people who have cared for us. Even when we might want to be as different from them as we can.
What are our practices of taking care?
How do we recognize and appreciate other people taking care of us this week?
When do we practice taking care of ourselves?
Who will we practice taking care of today?
[Image by C+H]
Greg Richardson is a spiritual life mentor and leadership coach in Southern California. He is a recovering attorney and university professor, and a lay Oblate with New Camaldoli Hermitage near Big Sur, California. Greg's website is StrategicMonk.com, and his email address is StrategicMonk@gmail.com.