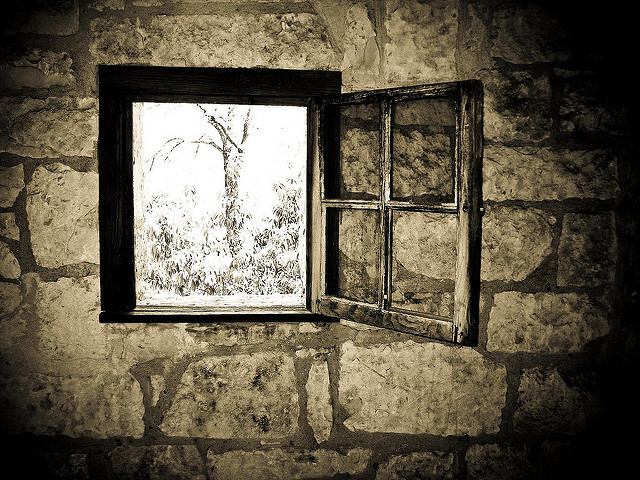 Our Stillness is Inside Us
I am not a particularly deep thinker.
For a long time I lived asleep to myself, blanketed in layers of expectations and distractions. When I started learning about contemplation, I finally began to become open to listening.
Contemplation is not about sitting still and thinking deep thoughts. For me, contemplation is a way to let go of the thoughts, whether they are deep or not, distracting us from sacred stillness.
Listening to sacred stillness is not about becoming more holy or earning our spiritual depth merit badge. For me, contemplation is a way to practice letting go. As I learn to let go, distractions become less overwhelming. I am reminded the stillness is inside us.
We close our eyes and breathe deeply to enter our stillness. I let go of the thoughts and ideas, memories and feelings with which my brain floods me. We sit calmly, intent on being open to the stillness inside us.
It is not about seeing visions while we spend time in contemplation. We enter a place of peaceful stillness which we explore at a calm, unhurried pace. I am not exploring to map or conquer this place, I explore to discover truths in new ways. We are learning to live here.
Contemplation is not only about the time we spend sitting with our eyes closed listening to stillness. For me, the fruit of contemplation becomes ripe as I walk around, talk with people, gaining deeper insight.
Slowly, we grow used to sitting in the dark listening to the stillness inside us. Without moving, without thinking, without effort, the truth in the stillness reveals itself to us.
We begin to recognize the deep truth in the world, in us, and in the stillness inside us.
Discovering the Stillness is Inside Us
We do not need special equipment for our voyage of discovery. In fact, the less we take with us, the better.
Many of us try to create a still, comfortable place to practice listening to sacred stillness. We want a sturdy chair in which we can sit without being distracted. Some of us want somewhere to put our phone or tablet out of sight.
We try to discover sacred stillness is inside us by surrounding ourselves with the stillness outside us.
When we appreciate stillness is inside us we begin to understand. There is nothing more we need, no requirements we need to meet. It may help us, at first, to sit in a quiet, comfortable place, but the stillness is inside us.
The way we recognize sacred stillness is inside us is by coming to the end of our bag of tricks. None of the spiritual rules or maneuvers we have learned is the key to listening to sacred stillness. Only when we set all that aside and begin to listen do we discover sacred stillness is inside us.
It is a discovery which changes us and how we experience everything around us. Spiritual life is not some source of power which is always just beyond our reach. All the time we have spent trying to listen to something we cannot hear shifts into another perspective.
We are not searching for or trying to capture an elusive fantasy or figment of our imagination. Spiritual life is here, now, and we know it is because it is inside us.
There is sacred stillness where we have not noticed it before. It is not a small sliver. The spiritual life, the sacred stillness inside us is connected to the life and stillness all around us.
Learning How Stillness is Inside Us
Discovering sacred stillness is inside us can overwhelm us. We need to learn what it means stillness is inside us and how we live with what it means for us. There are questions we need to ask and ideas we have believed for us to reconsider. Some of us will be flooded with new insights and feelings.
One challenge for us is often knowing to whom we can ask our questions and who will guide us. Ironically, the most helpful people we can ask often do not give us clear, concise answers.
People with wisdom about spiritual life realize it is best when each of us sorts out our own answers. They are good, patient listeners and may even point out new questions we had not seen.
The people who will help us the most are not about imposing their answers on us. They guide us to discern our own insights.
Learning how sacred stillness is inside us is not an academic study, like learning math. It is a relationship, like learning how to live with someone or see them in new ways.
We practice listening to sacred stillness and become familiar with the rhythms of spiritual life. It is not our intention to become experts, but to learn how to dance with sacred stillness.
Each day we learn a new step in our dance.
Remembering Stillness is Inside Us
The relationship we are practicing with sacred stillness is complex and often challenging. One of the most significant challenges for many of us is remembering stillness is inside us.
Sacred stillness, whether inside us or in the world around us, rarely calls attention to itself. We need to pay attention to build a strong relationship. It is easy for many of us to get wrapped up in ourselves and neglect sacred stillness.
There are many things demanding our attention within us and all around us. Like in almost any relationship, we can be drawn away from our true priorities. Most of us get distracted by the bright, shiny objects we see in the corner of our eyes.
Our regular practice of listening to sacred stillness, taking time to contemplate and breathe, helps us remember.
We are not simply sitting there in our layers of distractions and expectations.
How will we discover stillness is inside us today?
When will we take time to remember stillness is inside us this week?
[Image by AndYaDontStop]
Greg Richardson is a spiritual life mentor and coach in Southern California. He is a recovering attorney and university professor, and a lay Oblate with New Camaldoli Hermitage near Big Sur, California. Greg's website is StrategicMonk.com, and his email address is StrategicMonk@gmail.com.