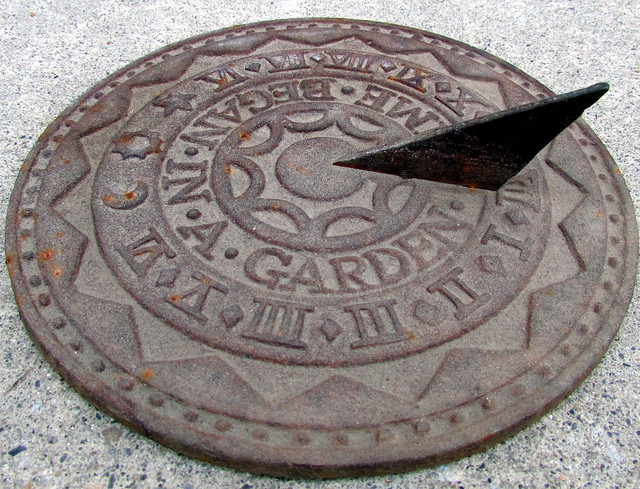 Only Three More Days
There are only three more days until Christmas.
Some of us are eagerly anticipating the arrival of Christmas. We have already been waiting for months and we have only three more days until one of our favorite days every year. There are people who can hardly wait each year until the waves of holiday music and movies begin reaching us. They may have specific experiences or particular flavors which spark Christmas for them.
There are others who are frantically trying to get everything finished in only three more days. Some of us are shoppers and some of us are retailers. We may be searching for that one, final, perfect gift or straining to be the person who sells it to us.
It may be we are trying to go places and see our families and we have only three more days to get there.
I know people who are bracing themselves for all the special worship services in only three more days. Some of us are arranging flowers, learning music, rehearsing our parts in pageants, or preparing sermons.
Some of us are also struggling to make it through only three more days because we are depressed. We find this time of year a challenge which must be survived every year, year after year. Some of us miss loved ones we have lost since last Christmas, or many Christmases ago.
We may feel more lonely than we usually do at this time of year.
Some of us are wrestling with difficult decisions we need to make before the end of the year.
For me, there is another thing to consider. Today is the day I was born, my birthday, only three more days before Christmas.
A Birthday Only Three More Days Before Christmas
Yes, my birthday is three days before Christmas. Actually, less than two shopping days.
I was born a month premature and spent that month, including my first Christmas, in the hospital. My parents got a tax deduction a year before they expected one. It did not translate into special birthday benefits for me. I have had a lifetime of "one present for both," of people busy with holiday parties or heading out of town, of "maybe we can do something after the holidays."
My birthdays have taught me our experiences are shaped by our expectations.
One of the most challenging days of my life was a birthday. I had set goals for myself which I did not meet.
Our perceptions, our memories, grow out of our inner lives as much as they are the products of what happens to us.
For some of us, it is easy to procrastinate and put things off until we only have three more days to work. It may be only three more days until Christmas, until the end of the year, until our deadline.
Many of us look at our calendars and see how little time we have left to accomplish our goals. Like my most challenging birthday, we focus our attention on what we have not accomplished. We see our past as littered with regrets and missed opportunities.
Some of us do not want to try anything unless we are completely convinced it will go smoothly.
We do not really believe in the process of trial and error.
The world around us seems to encourage us to focus on our limitations and weaknesses. We start to see ourselves as always running out of time, out of ability, out of courage.
It is as if we constantly have only three more days.
Not Only Three More Days
I believe it is often helpful to set goals and measure our progress. The challenge for me is being able to stay organized while being flexible and making adjustments.
When things do not go exactly the way we have planned we need to maintain our perspective.
I enjoy strategic planning and preparing. It is tempting for me to get caught up in all the details. Planning can become a way to distract ourselves from what we need to do.
One of the most difficult things for me to handle is when things do not go the way I expected them to go. I like to believe I have a good idea how things will work. It can be a challenge for me when people start falling behind or we run into unforeseen obstacles.
Other people have more challenges with planning and are more adept at adjusting. It has been important for me to find and work with people who have those skills. They have helped me see I am more flexible and better able to adjust than I thought I was.
I have learned the joys of seeing what will happen.
We still have time to learn from our mistakes even when we only have three more days.
How We Live Our Three More Days
One of the essential lessons I have learned about meeting goals is the responsibility is not mine alone. Even when I am not able to lead people as well as I would like, spiritual life brings things together.
Spiritual life is not about practicing perfection. We do our best and learn from our mistakes. Spiritual life is about trial and error, learning and growing.
We come to the realization there are three more days until Christmas, even when it is our birthday. We can experience life as a limitation or an opportunity.
Whether we look forward in anticipation or experience it as something we need to endure, it is the same three more days.
These three more days are filled with lessons and potential for each of us. We can squeeze everything they have for us out of them or we can become frustrated and afraid.
Please give yourself the gift of these three more days for my birthday.
How will we use our three more days wisely this week?
What are the ways we will practice living into our three more days this week, and the week after?
[Image by vickysandoval22]
Greg Richardson is a spiritual life mentor and coach in Southern California. He is a recovering attorney and university professor, and a lay Oblate with New Camaldoli Hermitage near Big Sur, California. Greg's website is StrategicMonk.com, and his email address is StrategicMonk@gmail.com.