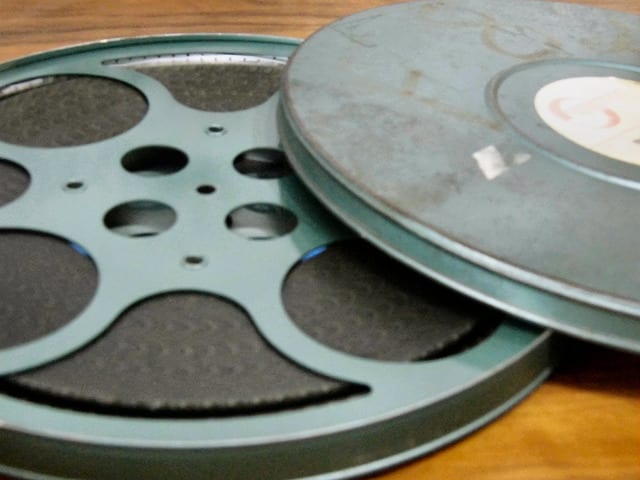 Watching Movies With Monks
I live in a place where movies are big business, where people pay attention to which movies win awards.
People I know in everyday life work in "the industry" engineering visual and sound effects. It is hard, challenging work to tell stories well, and profitably.
I enjoy how movies shape our lives by telling stories which appeal to all of our senses. The movies I have seen throughout my life show me what it is to love, to grow, to learn. They give us tangible examples of heroes, leaders, and friends.
We each set out to tell our own stories in our own ways. We may be producing a drama or a comedy, a thriller or a fantasy. Our story may be a small independent project or a star-studded blockbuster.
Some of us prefer travel movies, on location in different parts of the world. We could be documentary people, or animated people, or short subjects. Some of us have amazing soundtracks or costumes and some do not.
It took me time to realize I am not always the star of the picture. I am not the director, the cinematographer, or even the artistic director. Sometimes I am the producer.
We produce our own stories which have many facets. We may make adjustments or edit differently in response to various situations. As the producers we are responsible for ensuring our stories reflect our own core values.
We decide what our stories are about and how we communicate them to the people who are listening.
I do not believe monks watch many movies. Watching movies with monks would be a remarkable experience.
Even though I have not actually watched movies with monks they shape what to watch for.
Watching Movies With Monks' Eyes and Ears
Many Benedictine monks practice "divine reading," or lectio divina, an ancient practice of praying sacred texts. A community practice, lectio divina is analogous to sharing a meal. It begins with taking the first bite(reading), then chewing on it(meditation), savoring its essence(praying), and finally digesting or making it part of your body(contemplation).
The practice is intended to help us hear the sacred voice speaking to us through a text. We can hear it in fresh ways each day.
Lectio divina, and the understanding which supports it, can be applied to other sources besides written ones. It is the practice I apply to watching movies with monks' eyes and ears.
We could call it cinema divina.
I have helped facilitate weekend retreats where we will watch a film together on the first evening. We then consider questions about the themes of the film during the rest of our time together.
Some people are particularly eager to apply cinema divina to movies with overtly spiritual messages. In my experience the practice helps me appreciate spiritual truths drawn from diverse films.
Practicing cinema divina is not about evaluating the technical details of a movie. Knowing about the various skills which contribute to making a film can assist us, but cinema divina is something else.
Watching movies with monks' eyes and ears is about appreciating as much of the meal we are sharing as we can. Where do we hear the sacred voice speaking to us in this film?
Watching Movies With Monks in Them
Some of the movies I enjoy portray monks. Monks are used in some films as symbols of spiritual life and depth. Other movies reflect monks' everyday lives and struggles, like
The Nun's Story
(1959) with Audrey Hepburn.
There are three movies I would also suggest as good places to begin watching movies with monks in them.
Into Great Silence( 2005) is a documentary about life in the Grande Chartreuse monastery in France. Grande Chartreuse is the home monastery of the Carthusian Order and where monks distill Chartreuse.
The director of Into Great Silence proposed the idea of a documentary to the monks in 1984. They said they wanted time to think about it. The monks contacted him again sixteen years later and said they would permit filming if he were still interested.
He spent six months at the monastery which ordinarily does not allow visitors.
The film contains no spoken commentary nor added sound effects.
The French film Of Gods and Men(2010) tells the story of Trappist monks in Algeria during the 1990s.
Tensions grow in the Muslim community around the monastery. The monks each face a decision. Will he stay in a potentially dangerous place or will he allow himself to be evacuated to France?
Based on true events, each of the monks discerns for himself with the support and guidance of each other.
Day of a Stranger(in production) is a short film about Thomas Merton being made by Cassidy Hall.
Perhaps the most widely known and read monk of the Twentieth Century, Thomas Merton was a Trappist monk. His monastery is in Kentucky. You can follow the progress of the film's production at its website Day of a Stranger.
Enjoying Movies With Monks
Watching movies with monks and practicing cinema divina has taught me new ways to appreciate films. A contemplative approach to watching movies reveals hidden levels of meaning and power.
I enjoy movies more when I take the time to watch them with reflection. Even movies which feature car chases and special effects can reveal important truths.
In many ways the movies serve as icons which open the doors to contemplation. No matter how many times I have seen a film there are new ways to experience it.
Practicing cinema divina allows me to connect each character, each metaphor to my own reflection.
What does this story, this scene bring up in us? Where do we hear a sacred voice speaking in the movie?
Watching movies with monks allows us to see them in new ways. We share the common meal and put what we see into practice.
When can we begin watching movies with monks today?
How will watching movies with monks change how we see them this week?
[Image by siaronj]
Greg Richardson is a spiritual life mentor and coach in Southern California. He is a recovering attorney and a lay Oblate with New Camaldoli Hermitage near Big Sur, California. Greg's website is  StrategicMonk.com, and his email address is StrategicMonk@gmail.com.