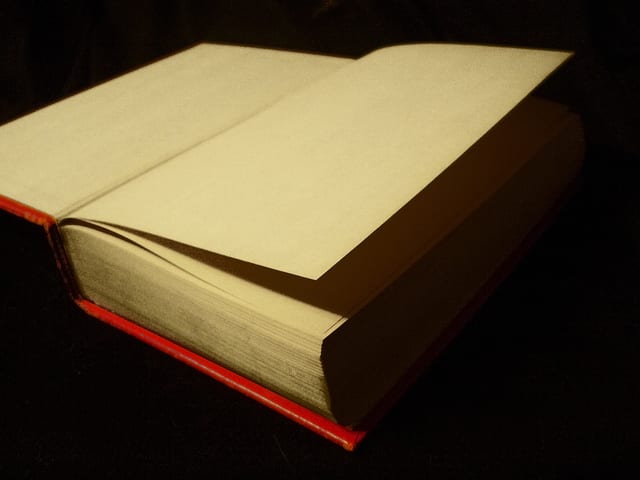 The Next Day and the Day After That
Yesterday was Ash Wednesday, the first day of the liturgical season of Lent.
Ash Wednesday was filled with reminders of the new liturgical season. Social networks were awash with photos and explanations to show the significance of Ash Wednesday. Some people even began marking Lent the day before with pancake dinners and special celebrations.
Today and tomorrow, though, are no longer immersed in ideas about how to practice the season. These days are when Lent gets real. We had special events and services to support us Tuesday and Wednesday. The rubber of Lent hits the road on the next day and the day after that.
Some of us might experience a letdown after Ash Wednesday. Lent seemed so significant, so important yesterday.
After two days with special names today is just plain Thursday. Tomorrow is simply Friday.
Our Lent practices may have been off to a good start yesterday. We are far more likely to get lost on the next day and the day after that.
Has our enthusiasm for Lent, our resolve to strengthen a practice, softened overnight?
Lent begins dramatically with Ash Wednesday. We may lose our way the next day and the day after that. The next day and the day after that is when our Lent practices can drift away.
How do we pay attention and continue to strengthen our practices for Lent after Ash Wednesday? What will help us remember the practices we have chosen for this season? Are there ways for us to encourage ourselves and each other after Ash Wednesday?
We turn the page from Ash Wednesday to the next day and the day after that. What will these days tell us about how we practice Lent?
Growing Through the Next Day and the Day After That
We take our first steps to grow through Lent before the season actually begins.
Our choices of Lent practice and how we approach Lent shape how we will experience it. Some of us see Lent as a series of objectives which lead, one day at a time, to our Lent goals. We map out our Lent campaign and commit our resources to making it successful.
I do not believe the success of Lent, or spiritual life, is found in meeting all our goals. Our Lent practices are about more than simply achieving what we set out to do or avoid doing.
Our practices are not intended to demonstrate the value of persistence or perseverance. We may choose a practice we hope will help strengthen how we understand spiritual life.
Lent is about more than continuing our practice through the next day and the day after that.
It is a challenge to change the way we behave. Lent is about realizing we have fallen into living in ways which do not reflect who we really are. Our actions do not demonstrate our own core values.
We are not trying to act in ways which make us more pleasant to be around. Our intention is to live more honest lives.
Lent is not about creating an unbroken, perfect chain of performance. Each day is a new beginning. We experience Lent as a series of opportunities to practice what we believe.
Some people wonder about monastic life. How can monks and nuns make commitments which last a lifetime? Many people view a decision to take monastic life the same way they would a life sentence.
The monks I know experience their lifetime commitment as a lifelong series of new beginnings.
Our Pages for the Next Day and the Day After That
As each day dawns we turn the page to a new opportunity.
We have already written the pages for Tuesday and Ash Wednesday. Our attention is on the pages for the next day and the day after that.
Some of us are anxious about making mistakes. We hesitate before we do anything which could make today's page less than perfect.
Of course, even leaving a page blank does not mean it is a perfect day. Would staying in bed all day ensure we did not make any mistakes?
Our actions write across each day's page. Lent is about paying attention to how our actions put our values into practice.
We have chosen a particular behavior to practice each day from Ash Wednesday to Easter. Some of us decide to develop a new way of behaving while others decide to try to stop behaving in a certain way. Each day is an example of how we practice the behavior we have chosen.
Our intention is to read what is written with insight and with our own questions in mind. A clear, accurate perspective on each day helps us make wise decisions for the next day and the day after that.
Each day is our opportunity to learn from the days before.
Living Into the Next Day and the Day After That
Our lives are not about writing perfect page after perfect page. We have not set out to create an unbroken series of Lent practices for 40 days.
Lent is about experiencing what it is like to practice what we believe. We are building muscle memory for the future.
Each time we put our values into practice is a step in the direction we choose to go.
We are not forcing ourselves to do something we do not really want to do. Our practice is not about doing what someone else wants or expects us to do.
Our Lent practice is not about setting goals and measuring our way toward them. We are not simply living off the emotion or devotion of Ash Wednesday from now until Easter.
Lent is about the next day and the day after that. Our practice opens our hearts, and our eyes.
How will we practice facing the new beginnings of the next day and the day after that during Lent this year?
When will we take time this week to read our pages for the next day and the day after that?
[Image by Jo Naylor]
Greg Richardson is a spiritual life mentor and coach in Southern California. He is a recovering attorney and a lay Oblate with New Camaldoli Hermitage near Big Sur, California. Greg's website is  StrategicMonk.com, and his email address is StrategicMonk@gmail.com.