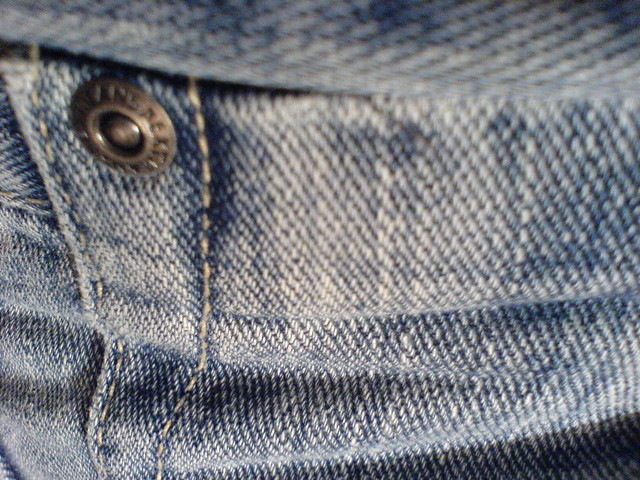 Comfort in the Stillness of Familiar Things
I practice a form of listening to sacred stillness known as centering prayer.
One of the four guidelines of centering prayer tells practitioners to begin by sitting comfortably. As my contemplative practice has grown and deepened through the years I have considered the value of comfort.
Some of us try to remind people it is important not to get too comfortable. The practice begins with sitting comfortably, not lying down or falling asleep.
How do we determine just how comfortable we want to be?
I have tried a variety of ways to find more helpful ways to get comfortable.
There are people who believe the best places to pray are formal ones. They take comfort in the fact people have prayed in the same spaces for hundreds of years or more. It is as if high, vaulted ceilings, wooden furniture, and special art helps us pray.
Much of the comfort I find listening to sacred stillness in formal comes from being informal. In my experience contemplative practices create their own familiarity.
Contemplative practices are more about familiar things than complex prayer structures.
It is a challenge for me to follow specific steps while wearing formal, fancy clothes, which is neither comfortable nor contemplative. There are too many voices telling me to obey the rules or sit up straight.
I find comfort in the stillness of familiar things.
We settle ourselves into sitting comfortably and become more open to spiritual life. Whether we are wearing familiar clothes or sitting in a familiar chair, the comfort we find attracts us.
Listening to sacred stillness fits us like our favorite pair of jeans or a jacket which is broken in well.
When spiritual life wraps us in the familiar blanket of sacred stillness we become comfortable.
One of My Familiar Things is a Chair
While I was in high school, my parents bought a new chair. It was obviously from a specific point in time, apparently designed to be out of fashion as soon as possible. At the same time, it was a solid example of Midwestern craft and built to last.
The chair remained with my parents while I was in college and became the favorite spot of one of their cats. It first moved with me while I was in graduate school because it was familiar, functional, and I did not need to pay for it.
It was a comfortable chair, though a little ugly. The arms were in the right spot; supportive for leaning an elbow and not too high for resting a leg. It had a good, solid back, and the seat was welcoming in exactly the right way.
The chair began to acquire various accessories; several different wraps and throws, a serape from Mexico, and a changing array of footstools. It lived in different places in Wisconsin and then made the trip to Washington, DC. A couple of years there and it resettled in Chicago. After several years in Chicago, it headed back to Washington. A few more years later the chair moved with me to Southern California.
My chair has had a little work. The springs have been replaced and it has been recovered. It has gone through several significant phases, just as I have. We have been through a lot together. It is probably the one thing that has been with me the longest.
That chair has become one of my most familiar things.
It is still a great place to read, pray, or sit looking out a window. I sit in the chair when I listen to people who come to me for spiritual direction.
Taking Comfort in the Stillness of Familiar Things
There are people who like to surround themselves with spiritual equipment when they pray. They seem to believe in the power of various pieces of prayer technology.
It is challenging for me to sit comfortably when I am surrounded by distractions. I take comfort in the stillness of familiar things.
Comfort is a significant part of a contemplative practice of listening to sacred stillness. I have prayed in places which were not particularly comfortable and needed to find the comfort to pray.
My chair is a great place to sit comfortably and pray. It has supported my practice over quite a few years. The back of the chair supports my back and its arms hold my arms comfortably. My feet rest comfortably on the floor.
I close my eyes and settle into practicing. The sacred stillness of familiar things envelopes me.
It is the stillness, not the familiar things, which draws my attention.
There is less distracting noise when I have known the familiar things for some time. The novelty of something new can whisper in my ears.
I sit comfortably in my chair and listen to sacred stillness.
We Are Not Distracted by Familiar Things
New things, or things I still want to acquire, are more distracting for me than familiar things.
The more I surround myself with familiar things, or things someone has given me, the more comfort I receive.
There is great comfort for me in using furniture I have known since high school. I prefer wearing familiar clothes.
Contemplative practices are about not getting in our own way. We settle ourselves and get comfortable, then open ourselves to spiritual life.
We listen to sacred stillness and allow it to live in us.
It is easy for us to let our days and nights slip through our fingers as we pay attention to something else. Some of us struggle so hard to hold onto what we have we make ourselves uncomfortable.
Familiar things welcome us to be who we are. Well worn and broken in, familiar things fit us. They are not trying to shape us or discipline us, to make us someone else.
We draw comfort from the stillness of familiar things.
Where will we find comfort in the stillness of familiar things today?
How can we take comfort in familiar things this week?
[Image by IainBuchanan]
Greg Richardson is a spiritual life mentor and coach in Southern California. He is a recovering attorney and a lay Oblate with New Camaldoli Hermitage near Big Sur, California. Greg's website is StrategicMonk.com, and his email address is StrategicMonk@gmail.com.