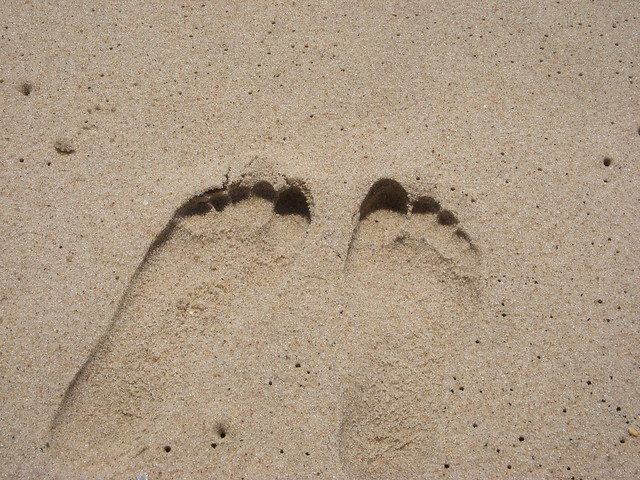 The Stillness of Knowing Ourselves
For many of us spiritual life focuses on our personal journeys of knowing ourselves.
Some of us arrive at a place where we realize we do not know ourselves particularly well. It could be a time when our lives no longer meet our expectations. We have heard many things from many different people and we need to spend some time listening.
Listening to sacred stillness is often how we begin to appreciate knowing ourselves.
We need to take some time to listen to sacred stillness. As we listen we begin to recognize how well we know ourselves.
Some of us start to see we know ourselves better than we thought we did. It is the cacophony of other voices which has confused us.
We may start to see we do not know ourselves as well as we thought we did. Many of us recognize we are not the people we assumed we were.
Listening to sacred stillness is a practice of knowing ourselves, and other people, and spiritual life in new ways. Each day, each time we practice our contemplation draws us into being open.
As we practice letting go of the thoughts and words which distract us we become more open to deeper truths. It is almost as if the filters of our lives get clogged with the dust and debris of everyday life. Listening to sacred stillness is about clearing our filters and allowing spiritual life to flow through us.
We breathe deeply, in and out, and release the feelings and anxieties of our days and nights.
Listening to sacred stillness allows whatever gets in our way to fall away so we can know ourselves more clearly.
Knowing ourselves and spiritual life more deeply shows us how to grow into listening to stillness.
Growing Into Knowing Ourselves
The clutter of everyday distractions gets in our way and keeps us from knowing ourselves.
It is as if we fill our lives with things other people give us. Our closets and dressers and garages are filled with what others have put there. Some of us fill storage lockers with what we have read or heard or assumed.
Listening to sacred stillness and other contemplative practices help us declutter. As we set aside the expectations and demands of other people we can begin to know ourselves well.
Spiritual life is not about acquiring new information, new areas of expertise, new possessions. We clear away what distracts us from our true inner selves, from knowing ourselves as we are.
Some of us need to work hard to realize we are not who we have assumed we were. Our pictures of ourselves is so strong it takes a struggle to move it out of our way.
We must dismantle the images we have of who we are supposed to be before we can see who we actually are.
Our lives have become encased in expectations and responsibilities other people have projected onto us. It is impossible for anyone to see us as we are while we are enshrouded in demands and distractions.
We need to take time to look and listen without distraction.
It is like spending time with a friend or lover with whom we have lost touch. So many assumptions and expectations block us from knowing each other. We need to spend time looking and listening, unwrapping what has built up over time.
Growing into knowing ourselves takes time. We need to spend time regularly clearing away what gets in our way.
There is no way we can grow into knowing ourselves overnight.
Knowing Ourselves in Sacred Stillness
There is a stillness when we first wake up in the morning, or late at night. When we take time to listen to the sacredness in the stillness we recognize ourselves.
Some of us sit in stillness listening for truth or for the voice of God. We listen past the voices and the sounds which fill our days and distract us. Listening to the sacred stillness all around us, and within us, it is ourselves we hear.
It is not who we wish we were or who we would like to be someday. Listening in the sacred stillness is our path to knowing ourselves.
We find the deep truths, the sacred wisdom, waiting for us within ourselves.
Spiritual life is not an outside influence or a stranger with whom we are required to become acquainted. Our hearts are filled with a flowing spring of spiritual life pouring into us and from us into the world.
Like knowing anyone else, knowing ourselves takes time and patience. We listen to stillness and slowly begin to recognize ourselves waiting for us.
We take time to listen to sacred stillness each day and grow into knowing ourselves.
Knowing Ourselves and Becoming Still
As we continue to practice listening we realize knowing ourselves feeds our stillness.
We find what has attracted our attention in the past is no longer as distracting. The challenges and obstacles, thoughts and feelings, which kept us from listening have begun to fade.
While there may be new distractions which take their place, knowing ourselves helps us be still.
Spiritual life draws us into integration, into wholeness. As we practice listening we learn how to get out of our own way. We become still and start to recognize ourselves. As we grow we find knowing ourselves helps us learn to listen well.
We continue practicing and recognize ourselves again and recognize ourselves more and more. Knowing ourselves well becomes inextricably intertwined with listening to sacred stillness. Spiritual life is all about healing ourselves, other people, and the world around us.
We explore deeper levels of sacred stillness, in the same way knowing ourselves draws us deeper.
Do we ever touch the bottom of sacred stillness, or reach the final step of knowing ourselves?
When will we practice knowing ourselves through listening to sacred stillness today?
How will our knowing ourselves feed our practice of listening to sacred stillness this week?
[Image by telkin]
Greg Richardson is a spiritual life mentor and coach in Southern California. He is a recovering attorney and a lay Oblate with New Camaldoli Hermitage near Big Sur, California. Greg's website is  StrategicMonk.com, and his email address is StrategicMonk@gmail.com.