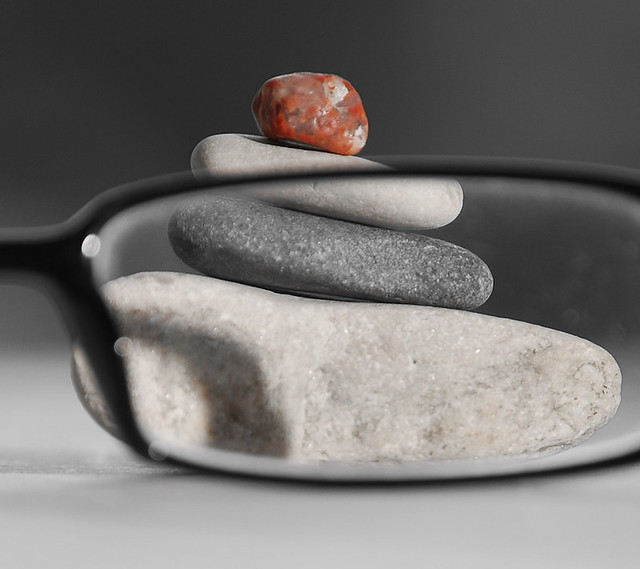 When Stillness Listens to Us
Many of us who practice listening to sacred stillness rely on stillness to teach us how to listen.
We slow down and become more open to what is sacred as we listen to stillness. Some of us learn techniques to help us settle into sacred stillness.
We need help facing and managing the challenges to stillness in our lives. It is difficult for us to pay attention to sacred stillness for any length of time. We spend our lives distracted by things all around us and by our own thoughts and feelings from within us.
How does stillness teach us how to listen, how to pay attention? What is it about listening which shows us how to become more open?
Listening to sacred stillness teaches us in many ways. We develop our listening skills by building a contemplative practice of paying attention to stillness. Many of us receive suggestions from other people with whom we talk or whose writing we read.
In my experience the most significant way stillness teaches us how to listen is by listening to us. When sacred stillness listens to us it gives us an example to follow.
We choose to build a practice of listening to sacred stillness each day. Our concerns are about how we will spare time from our urgent schedules and the practical aspects of our practice. We want to know what is the shortest amount of time we need to spend and how often we absolutely need to practice.
The time we spend practicing is often filled with interruptions and distractions. Some of us feel frustrated or guilty about how we practice.
We are missing the point. We practice listening to sacred stillness and sacred stillness listens to us.
What is it like when sacred stillness listens to us?
How Sacred Stillness Listens to Us
Many of us think it is difficult, or even impossible to listen to sacred stillness. Stillness, by definition, does not talk to us loudly. We believe it is easy for us to miss what sacred stillness is trying to tell us.
Some of us assume stillness is passive, inert, not communicating. We try to practice listening to sacred stillness for a few minutes and we throw up our hands. All we can hear are the distractions and not the stillness. We tried listening, it did not work, so we gave up.
When I give a presentation on Benedictine spirituality I try to arrive before anyone else. It is important to me to ensure the room is set up the way I want it and remove all the used coffee cups. I also start playing a recording of Gregorian chanting. People come into the room involved in many different conversations. Eventually it gets close to the time when the presentation is supposed to begin.
People know what to expect because they are experienced in attending presentations. They grow quiet as things are about to start and postpone the rest of their conversations.
The room grows quiet and several people are surprised to notice the recording of chanting for the first time. They had not been listening for chanting and were more accustomed to listening to their own conversations.
We often listen to whatever is right in front of us demanding our attention. When I ride the train I often see people wearing headphones to watch a video or listen to a podcast. They are trying to pay attention to one thing in the context of all the distractions the experience of the train offers.
Sacred stillness listens to us regardless of what else is happening.
Sacred Stillness Listens All the Time
Stillness is a more skillful and patient listener than we are.
Sacred stillness listens even when we are not paying attention to what we are doing or saying. The words we say do not distract because stillness listens at a more intimate level than our words or our actions.
Stillness listens to us, to who we are.
We are not able to distract or persuade sacred stillness. Stillness knows us so intimately we are not able to fool it into believing something which is not true. Even when we are not certain who we are, sacred stillness knows us better than we know ourselves.
Sacred stillness listens and knows.
Listening and knowing us with intimacy, sacred stillness neither condemns nor criticizes us. At our most vulnerable, when we most need it, stillness holds us in its arms and shows us our own value. We sit listening to sacred stillness and stillness helps us recognize what we need to see.
Stillness is not the vast inert expanse we often assume it is. It is alive, if we are willing to listen.
Sacred stillness listen and knows and holds us in its arms.
Stillness Listens Its Way Into Our Lives
The longer I practice contemplative listening the more sacred stillness is integral to my life.
As I spend time listening and being listened to, sacred stillness is at work transforming me. The stillness I experience in the world around me seeks the stillness within me.
We practice listening to sacred stillness and sacred stillness listens to us. Each of us knows how the feeling of someone authentically listening to us and the despair when no one is listening. Even when it feels like no one is listening sacred stillness listens to to us.
The more we experience how stillness listens to us the more deeply we thirst for listening in our lives. We learn from the example of stillness and become stronger listeners.
Our practice of contemplative listening echoes how stillness listens to us. We follow the example of sacred stillness as we listen to stillness, to each other, and to ourselves.
Stillness listens in ways which are simple and uncomplicated, but not easy. Practice shows us how to listen as stillness listens.
Will we recognize how stillness listens to us today?
How will our contemplative practices remind us stillness listens this week?
[Image by Steve A Johnson]
Greg Richardson is a spiritual life mentor and coach in Southern California. He is a recovering attorney and a lay Oblate with New Camaldoli Hermitage near Big Sur, California. Greg's website is StrategicMonk.com and his email address is StrategicMonk@gmail.com.