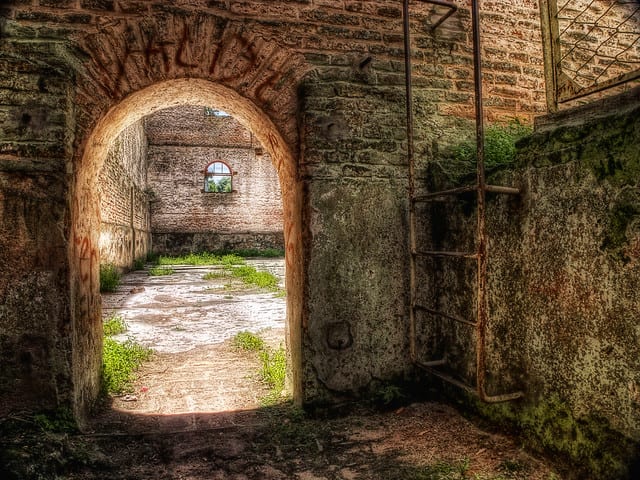 In Solitude and In Stillness
Many of us cannot remember when we were last by ourselves, the last time we spent in solitude.
We have grown accustomed to dealing with the demands of spending time with other people. Whether they are members of our families or people with whom we work, we are not alone. We solve problems and fit pieces into puzzles without checking the picture on the box.
Each year for several years now, I spend a few days in August in solitude. I go to a hermitage where spending time in stillness helps restore a sense of balance. I spend time with people I have known for years to whom I have never spoken.
Sacred stillness does not sound the same in solitude as it does when we listen with other people.
My solitude starts to begin when I get in my car to drive to the hermitage.
It begins on the freeways of Southern California. Freeways can help remind me to slow down, be patient, and be courteous to others. I am eager to make progress and excited to be on my way.
My road to New Camaldoli is well paved and clearly marked. The beginning is familiar from times I have visited other places in California. After Los Angeles and Burbank, the freeway follows the coast. I open the windows and smell the ocean. It is an excellent way to start a retreat.
The journey turns inland north of Santa Barbara. There is still traffic, but not so much as starting out. The rhythms of driving and getting away help me settle into being alone. Slowly but surely, things fall away.
Eventually, I arrive at the driveway and drive the final two miles up to the hermitage. The last thing I leave behind is my cellphone reception.
Entering Solitude and Stillness
Spending time in solitude and stillness is not an escape from real life. I do not retreat to a hermitage because being with other people bothers me.
My wife tells me I am calmer when I return from the hermitage, even with the drive back. She also notices my appreciation for monks and monastic life grows deeper each years.
My retreat this year is different. My friend and mentor Father Robert died last fall. He was not physically present at the hermitage when I was there last August, but in the hospital. Not seeing him will deepen, and darken, the solitude of my time there.
Listening to sacred stillness in solitude is an opportunity to pay attention. When I practice listening each day I am most often by myself. I sit still, breathe deeply, and use a word to help me stop being distracted. The time we put into practicing is a conscious, intentional way to pay attention wisely.
When I listen in solitude I rarely have a schedule or an agenda. The times when I plan to accomplish something specific do not usually work out that way.
Sitting and listening, watching hawks and other birds soar high above, resting and recovering. After dark or early in the morning I go out to see the canopy of stars in the sky.
People and situations come to mind without my trying to remember them. I do not focus on them but allow them to pass through my mind.
There is a peace and a freedom which grow in solitude. My heart and my mind are open and listening to what spiritual life has to tell me.
The time I spend listening to sacred stillness in solitude each day, and each year, shapes me. Solitude sets the tone for my time with other people.
Growing Into Solitude and Stillness
I am not someone who is naturally inclined to solitude and stillness. Like any contemplative practice, there is nothing instantaneous or magical about spending time alone.
We learn how to pay attention to each present moment. Our practice shows us spiritual life is not something buried in the past which we need to excavate. In our solitude and stillness we discover spiritual life is not some unattainable utopia in the remote future.
Each moment is filled with spiritual life. We sit still and breathe deeply, listening to sacred stillness, and the spiritual life in the moment is revealed.
Spending time in solitude helps us avoid being distracted by the voices all around us. We practice paying attention to the deep truths of the present moment. Each moment unfolds its potential and possibilities for us to discover.
We practice listening in solitude. Each of us listens in our own ways and spiritual life fills our listening with meaning and purpose. Listening in solitude restores us and shows us how to live in the world.
Solitude and listening to sacred stillness help us find the rhythm which can balance our lives.
Solitude and Stillness Open the Door
There are times when we feel we are living our lives in a room without any light. The walls and darkness box us in and keep us confined, like prisoners in a cell.
Spending time in stillness and solitude helps us see the doors and windows in the dark. We begin to see the faint outline of the doorway and the window sills. The shape of the openings gradually emerge and, eventually, sun starts to shine into our room.
We begin to discover spiritual life is not an intimidating brick wall keeping us in the dark. There is an open door right in front of us.
Our contemplative practices show us we are not held prisoner in a box with brick walls. Spending time listening to sacred stillness in solitude helps us realize how free we are.
Each of us has the key to open the door.
I will be at the hermitage the rest of this week. Please join me in listening to sacred stillness and looking up at the stars in the night sky.
When will we take time to explore stillness and solitude today?
How will we practice listening to sacred stillness in solitude this week?
[Image by Tanozzo]
Greg Richardson is a spiritual life mentor and coach in Southern California. He is a recovering attorney and a lay Oblate with New Camaldoli Hermitage near Big Sur, California. Greg's website is StrategicMonk.com and his email address is StrategicMonk@gmail.com.