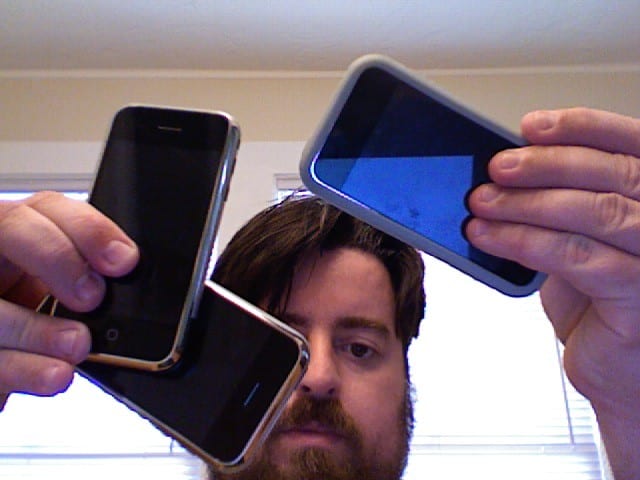 Listening in Online Stillness
Some of us feel overwhelmed by the flood of information we receive each day, every day.
There are many people talking and few of us seem to be listening. We connect to many people in many places and each of them has something to say.
Some online connections allow us to hear voices which we have not heard before. We learn about books and blogposts we want to read and resources which promise to change how we live our lives.
It feels like our world is filled with people shouting to be heard. Few appear to be listening.
Our online lives seem to be just as full of sound as our everyday lives.
I know people who intentionally take time away from their devices and away from social media. Some of them tell me they need to take time just to hear themselves think.
It is a real challenge to find online stillness anywhere. Almost everywhere, including places supposedly dedicated to stillness, is filled with voices.
Is it even possible for us to have a contemplative practice of listening to sacred online stillness? Can we live lives which balance listening and talking?
Some of us search diligently for online stillness. It can be a challenge to find and listen well.
Where do we go to find online stillness?
Our lives online reflect our everyday lives. It is difficult to practice listening to sacred stillness. Any contemplative practice demands we spend time and effort exploring resources for discovering stillness.
I believe not only can we practice listening in sacred stillness, we can contribute to creating online stillness. We can help generate stillness.
Our contemplative online practices can help transform noisy lives into sacred stillness.
Online stillness flows from sacred stillness we find within us and around us.
Generating Online Stillness
Some of us seem to believe the whole point of connecting online is to eliminate stillness. There always seems to be something about which we need to stir and provoke people.
There is something particularly countercultural for us about stillness. Our culture apparently believes we will find wisdom more readily in humor or jokes than in listening to stillness.
We seem to think it is only important for us to reflect and discern what we believe when we share it with others. It seems we value online words much more than we appreciate online stillness.
I believe we experience online communication as a flood of words and information because it lacks balance. Many of us are trying to express ourselves about things which mean a lot to us. We feel pressured to get as many words as we can into the discourse. Most of us are not concerned with how our words are heard by other people and are not trying to listen.
It can be a challenge to listen well online. Some of us are not concerned with punctuation, grammar, and other qualities which help people understand us. It is almost as if the quantity of our output is more significant than its qualities.
We can help ourselves listen in online stillness by practicing before we try online. It helps us to develop an understanding of the power and significance of listening. Listening can be challenging in real life, and even more of a challenge online.
When we practice listening in sacred stillness it might seem artificial. We set a particular time to begin and a specific duration for our listening. Listening in online stillness can feel uncomfortable.
It helps to remember listening is an indication of what we value. Our online stillness shows it is important to us.
When We Listen in Online Stillness
Our contemplative practices of listening to sacred stillness help us go beyond thoughts, words, and feelings. We listen in stillness without engaging with the distractions all around us and within us.
Listening in online stillness allows us to live our online lives contemplatively. We are open and give our consent to the powerful presence and action of spiritual life within us. Breathing deeply, we are not compelled to respond to everything we see or hear online. As we learn to listen we are able to hear more deeply.
People appreciate when others listen to them. Our listening with online stillness helps generate and expand places of sacred stillness.
We listen and other people begin to listen to us. Our online relationships become places where people can come to be heard. We do not need to take a break from participating online to find the balance we need.
I believe practicing online stillness can transform our experiences and perceptions. No longer saturated with shouting and arguments, the Internet could become a place of listening and respect.
Our practices of listening in online stillness could be a first step toward a calmer world.
Appreciating Online Stillness
We may not immediately find online stillness welcoming. Our attention might be drawn to the next person arguing loudly for their own point of view.
Listening to online stillness is a skill we will need to practice. It can be a challenge to develop contemplative practices in our everyday lives. Our online worlds may be even more full of people trying to attract our attention. Listening to online stillness is not easy.
As we persist and our practice develops we will appreciate its value more deeply. We will begin to find our own online stillness resources. Our practices of listening in stillness online will become appreciated resources for other people.
Effective communication includes one person sending a message and at least one other person listening. Many of us can listen to the same message. Each of us may interpret each message for ourselves, but we are all listening. Communication continues as long as we are thinking about what we hear.
We participate in communication when we listen in online stillness. Our listening lasts as long as we are contemplating what we hear.
How will we practice listening in online stillness today?
Where will our practice of online stillness help us go this week?
[Image by stovak]
Greg Richardson is a spiritual life mentor and coach in Southern California. He is a recovering attorney and a lay Oblate with New Camaldoli Hermitage near Big Sur, California. Greg's website is StrategicMonk.com and his email address is StrategicMonk@gmail.com.