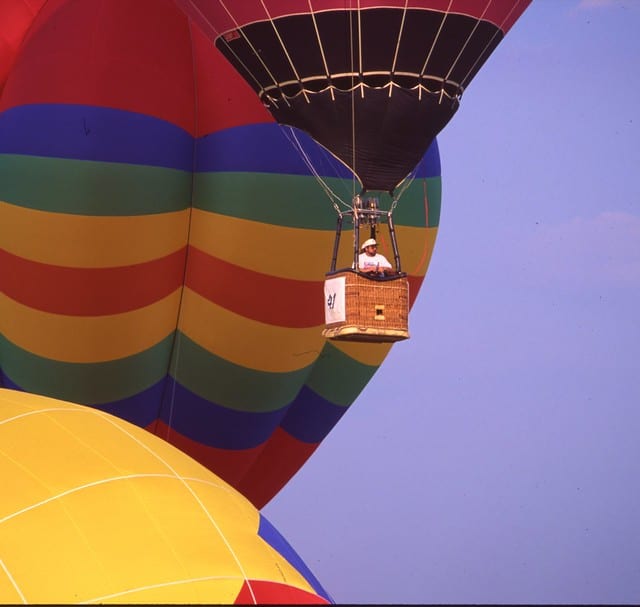 More Today Than Yesterday and More Tomorrow
Most of us experience times when we feel a little stuck.
For some of us life can begin to be a sort of endurance test. We feel we have already done quite a lot and are exceeding our own expectations. Every once in a while we get the sense we have things organized and under control, as if things might work out well. Maybe we could relax just a little. That is when we are hit with some significant challenge.
It is as if we were just starting to get the hang of things and feel a little comfortable when things fly apart. People tell us to stop and smell the roses or count our blessings. Those seem to be the exact times things go south.
Some of us have no idea what it feels like to have a handle on our lives. The challenges of each day build up all day long and we have forgotten how to sleep at night. There always seems to be more today than yesterday and even more the next day. We live lives filled with stress and anxiety, convinced we are failing.
There are people who talk about living lives of abundance and joy. It is as if they are speaking a foreign language.
How are we supposed to live joyfully or abundantly when each today is more of a challenge than yesterday? Where can we go to see our way past the obstacles and challenges which fill our days?
Are there ways we can experience abundance and joy in our everyday lives?
I believe we can, and need to, live lives which encourage us to become our truest, best selves. We may not have a checklist or specific rules, but there are things we can do.
Today Can Be More Than Yesterday
First, we may have physical or emotional reasons for experiencing our days as challenging. Some days we face difficult professional and personal challenges.
We may have habits which make it hard for us to feel rested or do our best work. It is important for us to understand and change those behaviors before we try to make our days less challenging.
For example, we will not be be able to do our best if we are exhausted all day.
There are times when I go on retreat to the hermitage where I am an Oblate when I am particularly tired. I have been working hard to get everything ready for me to be gone for a few days. There are tasks I would like to complete so they will not distract me while I am away. Sometimes it takes me a some time to get the rhythm of my schedule in sync with the rhythms of the hermitage.
Those practical reasons are on the threshold of making today more than yesterday.
Once we address the effects of our own behavior we can begin to explore other ways our days are challenging.
Some of us need to reconsider what we are doing and how we are trying to make a living. It is difficult to find a job and an organization in which we can find our own way. We may run into personality conflicts with other people or cultural differences within organizations. Each of us needs to determine for ourselves whether a particular job or organization is right for us.
At the same time, many challenges we face in experiencing discouragement come from within ourselves.
We may be putting unfair pressure on ourselves. There may be expectations we have which we have not yet understood as well as we need.
Tomorrow Can Be More Than Today
The most significant challenge many of us face is our difficulties seem so immediate. We have problems right now and we want them to be resolved today.
We can begin addressing some of our challenges today. It is probably not possible for us to change our behavior overnight or turn ourselves into who we would like to be today. Even if we push some of our obstacles out of the way right now they have a tendency to roll back into our paths.
It often takes a long term process to produce long term results.
In fact, recognizing we are working toward long range goals is one of the most helpful things we can do. When we pressure ourselves to become perfect overnight we are not being realistic.
Our goal is to be more today than yesterday and more tomorrow than today.
Each day is a step toward where we are going, toward who we have the potential to become. We are in this for the long haul.
There may be things we can change today. We can change them and realize there will be more to change tomorrow.
Take Time Today to See Tomorrow
It is easy for us to forget how spiritual life can help make our everyday lives better and more fulfilled. Some of us see a clear distinction between spiritual life and everyday life. We may even believe some days are more spiritual than others.
Each day gives us opportunities to look ahead and see what is coming. We can take time each day to see tomorrow.
What do we see when we look into the future? We can choose to see another in an endless series of discouraging experiences which drain our souls. With help and practice, we can choose to look ahead into hope, abundant living, and joy. We have the power to make our own choices.
Making those choices for ourselves can be challenging. It is not as challenging as pushing ourselves to move on in the face of discouragement and despair. Each step is a step in the right direction.
There will be a time today when we will have a choice. Please choose to see your potential to become your true self.
How can we become more today than we were yesterday?
What will each today this week contribute to our becoming more tomorrow?
[Image by tvdflickr]
Greg Richardson is a spiritual life mentor and coach in Southern California. He is a recovering attorney and a lay Oblate with New Camaldoli Hermitage near Big Sur, California. Greg's website is StrategicMonk.com and his email address is StrategicMonk@gmail.com.