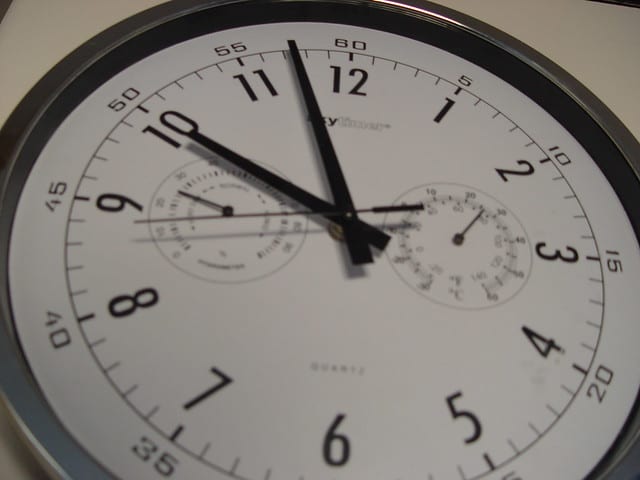 Investing Our Daylight Savings
Most of us adjust our clocks at least twice each year. Depending on where we live, we spring forward and fall back.
Nearly 70 countries in the world practice some form of Daylight Saving Time.
An entomologist from New Zealand first proposed the idea in 1895. In 1905 a British builder independently developed a similar idea and lobbied the British Parliament unsuccessfully on its behalf until his death.
The first nations to adopt Daylight Saving Time were those in the German Empire and their ally Austria-Hungary in 1916 to try to conserve coal during the First World War. Nations on both sides of the war, and neutral ones, soon followed.
The United States adopted Daylight Savings Time in 1918. Many jurisdictions abandoned the program after the end of the war. It became common again during the Second World War. Daylight Saving Time was expanded in the United States and Europe to save energy during the 1970s.
The rationale for Daylight Saving Time is people prefer daylight hours to enjoy after work. Adjusting the clocks to an hour earlier during summer allows more people to take advantage of longer daylight in the evening.
Many of us focus our attention on making sure everyone remembers to change their clocks. Reminders flood social media. We need to remember how to change the clocks on our many devices which keep time for us. Our smartphones change automatically.
It usually takes a few days for my mind and body to adjust after a change.
Are we actually save daylight time? How do we invest our daylight savings?
If the way we measure time is actually a theoretical construct, why do we need to change?
What does this tell us about how we value our time and how well we use it?
Measuring Our Daylight Savings
We have a complicated relationship to time.
Many of us say we value time. Some of us believe time is money. We do not want anyone to waste our time. It is almost as if we could deposit spare moments or days in boxes to use them later.
Some of us are anxious about time management. We want to spend time as effectively as we can because each second counts. We need to squeeze all the value from every minute.
I know people who are counting the weeks until they retire. They are eager for the day when their time is their own. They believe there will no longer be anyone telling them how to spend their time.
It is not clear to me whether people who work so hard to save time actually savor it more. They seem to create games around saving time to convince themselves they are winning.
At the end of each day, every one of us has spent the same amount of time. None of us has saved even a second to carry over to the next day. There are no time reserves.
We may not be able to save time, but we can spend it well.
As we spend our time each day, it seems to me time is about quality over quantity. We cannot add to our supply of time, or even actually know how much we have.
It is not about how much time will we have in our lives, but how much life we bring to our time.
Spiritual life saturates our time with meaning. How we spend our time each day gives shape to our lives. Each day is our saving time and our spending time.
We measure our daylight savings in tiny increments.
Spending Our Daylight Savings
How wisely are we spending our daylight savings? We are almost ready to finish saving daylight hours for the year. Have we had a good year?
For many of us it does not matter how our hours are actually lit. Whether lit by daylight or by lamp light, we spend our hours in predictable ways. Our schedules become structures on which we build the rest of our lives.
Do the ways we spend our time reflect what we say we believe, what we say we value? Many of us say we wish we could spend more time doing this or that, or look forward to when we can. Is that who we really are?
Part of the reason spiritual practices are helpful to so many of us is they commit us to spend time. When we say we will develop a contemplative practice of prayer or reading, we need to commit the time it will take. Some of us never get to the point where we actually take time to start.
Daylight savings are significant to us because of how we spend the daylight we save. It is a waste when we allow it to slip through our fingers.
When We Value Our Daylight Savings
We demonstrate how we value our daylight savings by how we listen to the lessons it has for us. Saving daylight hours is not simple about squeezing every hour as hard as we can to get the most out of it.
Some of our daylight savings can be invested in sitting still and listening to stillness.
There is a time for resting and a time for working. Each of us makes our own choices. Our task is not a matter of doing what is right instead of what is wrong. Every moment is saturated with potential and possibilities.
It is up to us to carefully consider how we will spend our hours, daylight as well as night time. What is the wisest way we can make use of this time? How will the ways we invest or spend or save this hour affect us and the people around us?
Where is spiritual life in this hour?
The value of the daylight we have saved is reflected in how our time shapes us.
How will we value our daylight savings for this year today?
Can we invest our daylight savings wisely in new ways this week?
[Image by James_Seattle]
Greg Richardson is a spiritual life mentor and coach in Southern California. He is a recovering attorney and a lay Oblate with New Camaldoli Hermitage near Big Sur, California. Greg's website is StrategicMonk.com and his email address is StrategicMonk@gmail.com.