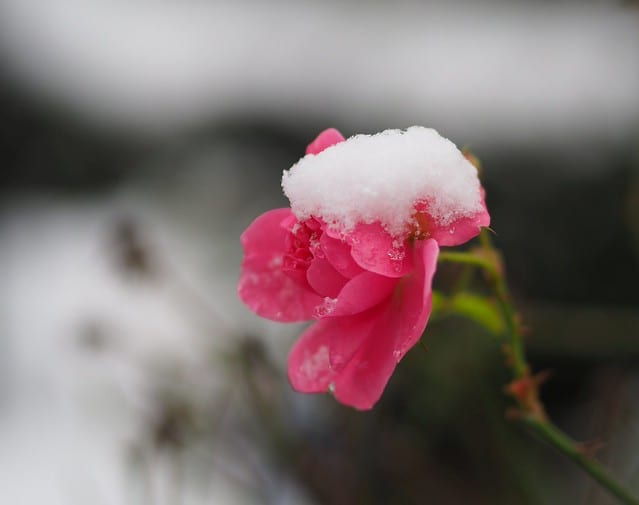 The Joys of Beginning Again
Many of us are in a season of beginning again.
Some of us began the year with high hopes and great expectations. The past couple of months may have stopped us in our tracks. The days have reminded us it is still winter despite all our talk about new life and living into our best selves.
We may have started the year with a commitment to making our lives different. This was going to be a year of growth and making each day matter. Some of us decided to either begin or end particular habits or practices.
All our good intentions seem to have fallen by the wayside.
Some of us chose just last week to begin again. We prepared to practice an intentionally contemplative Lent.
Our expectations of ourselves were to have the will power to maintain our practice.
Some of us have done well so far, while others have become discouraged and frustrated. We may feel shame if we could not stick with Lent for even one week.
It can be easy for us to feel our preparation and planning was a waste.
I do not believe Lent is about implementing a plan without making any mistakes. Our lives are not a series of tests and obstacles to measure our spiritual worth.
Life is about discovering the joy of beginning again.
We take time to listen to sacred stillness within us and around us. As we begin to know ourselves we take specific steps to strengthen who we are. Some of us work on our patience and others on our willingness to listen.
Each day is filled with opportunities for us to begin again. We are not struggling forward without falling, but learning to begin again when we do.
We Practice Beginning Again
Many of us have tried to start a contemplative practice and found it uncomfortable.
We desire the rest and restoration we have heard other people describe they have found. It sounds like it should be easy to sit still and stop doing, so we try it.
Our experience of contemplative practices is not at all what we have heard. It takes work for us to sit and listen to stillness. We do not find ourselves rested or refreshed, but more tired than when we started.
Every so often something or someone persuades us to try again, but it does not go well. Contemplative practices are like a long, cold winter. The life we are hoping to find appears to be covered with snow.
Beginning again is a practice we develop over time. We are not practicing to become the best, most completely contemplative people we can be.
Our practice is about learning to begin again.
Spiritual life is not about following rules or avoiding mistakes. We are not struggling to meet some high standard or exceed expectations. Spiritual life is about learning how, whatever our circumstances, to begin again.
No matter how many time we have tried to practice listening to sacred stillness, we can begin again. Even if we do everything we expect ourselves to do one day, the next time is about beginning again.
Our practice is not measured or evaluated by how perfectly we listen. Contemplative practices are not competitions. We are not trying to listen or pray anyone else into submission.
We listen to sacred stillness because it is within us and around us. None of us listens perfectly without making any mistakes.
Our practice helps us grow into the listeners we can be.
Each time we practice listening we are beginning again.
Beginning Again is About Taking a Step
Each moment, each hour, each day, each week, each month, each year, we are beginning again.
It is not because we want everything to be perfect. We are not beginning again to demonstrate our stubbornness our determination. It is not as if our will power is refusing to stop, refusing to quit. We are not trying, trying again because we have not succeeded on our first attempt.
Beginning again, and again, is about learning and growing each time we try. We want to continue growing and apply what we learned when we tried before.
As we put what we have learned into practice we are beginning again.
Spiritual life is not a test of endurance. We explore and practice what we discover. When we recognize spiritual life in us and the people around us we see it more clearly. Spiritual life reveals itself to us in more depth.
We pause to rest, to reflect, to recover, to catch our breath. Always, we begin again. We stop, look around us, and decide to take another first step. We are beginning again from a new place.
No two steps are exactly the same. Each step prepares us to begin again.
Beginning Again Today
We begin at the beginning, again and again.
New beginnings can feel like fresh starts. We let go of what has happened before, putting the past behind us. Beginning often has an energy of its own.
Beginning again can be a challenge and a struggle. We often require more motivation to start over than to continue. Some of us need to overcome inertia or frustration.
Our beginnings are important and beginning again can be even more significant. Beginning can be exciting and energizing. A journey of a thousand miles begins with one step, and every day on our journey depends on our first step.
Our days are full of opportunities for beginning again.
Today begins when we open our eyes. We will spend it remembering to open our eyes to the potential and the lessons of each moment. Some of us work to find ways to wake up and begin again in each moment.
We are like plants on which buds are almost ready to bloom. As the blossoms start to emerge, everything begins to change.
Where are we beginning again today?
How will we experience the joys of beginning again this week?
[Image by michaelmueller410]
Greg Richardson is a spiritual life mentor and coach in Southern California. He has served as an assistant district attorney, an associate university professor, and is a lay Oblate with New Camaldoli Hermitage near Big Sur, California. Greg's website is StrategicMonk.com and his email address is StrategicMonk@gmail.com.