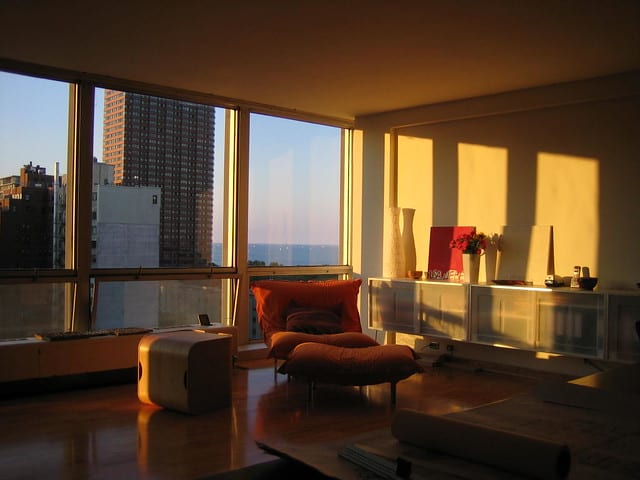 Spending Some Time at Home
Our world becomes dramatically more challenging by the day.
Many of us are more afraid every day. We fear a virus we had never heard of when this year began a few months ago. Some of us are afraid the people we love could suffer.
Beyond the fear of physical illness we are afraid we will lose what we have worked so hard to build. Some of us are afraid we will lose the jobs in which we express ourselves and strive for financial strength. As we begin to question such basic aspects of our lives our fears start to carry us away.
There seem to be so many things we need to do to prepare ourselves. Some of us are even afraid of running out of toilet paper.
In times as uncertain and threatening as these, we need a place we can go to recover.
So many of the things on which we depend seem to be evaporating before our eyes.
What safe places are left for us? Where can we go to escape from the ocean of speculation and fear which breaks over us in wave after wave?
The places we gather with friends to share our stories and find solace are not options for us right now. The virus we fear pushes us away from people and familiar places.
We want to spend some time somewhere we feel safe.
This is a good opportunity to spend some time at home.
There are still ways we need to be watchful and prepared. We will need to take care of ourselves and of each other. Home is where we can take time to listen and reflect.
There is no place like home.
Where is Home for Us?
Some of us construct our homes with elaborate care. We build specific systems into our lives.
Our homes may be like the houses on certain television networks. They are filled with rooms and furnishings designed especially for us, even the faucets and hardware.
We want our homes to be places which sustain us.
Many of us fill our homes with tools which connect us to technology. We have access to thousands of movies and television shows and pieces of music. Some of us still fill our homes with books.
When we spend time at home we have a seemingly endless supply of distractions.
We fill our homes with expressions of some aspect of who we are or want to be. Some of us focus on our experiences with items we have collected throughout our lives.
Home is the place we expect to remind us who we are and have the potential to be.
Our home is more than the shape of the boxes in which we live. We make houses our home by the ways we live in them.
Spending some time at home can be a good way for us to ground ourselves in love. We surround ourselves with people we love and pay attention to them for a while.
It can help us, as we deal with these medical and financial challenges, to spend some time at home.
Home is where we go to surround ourselves with people who know who we are. It is where we can take time to stop and listen and know ourselves better. We listen to the sacred stillness within is and share it with the people around us.
We recognize who we are and share ourselves with other people. Home is where we experience our most basic community.
Finding Our True Home
Some of us search for home for a long time, possibly most of our lives.
I have lived in a lot of different boxes with a variety of people in diverse places. Living in four different states with various people has taught me about home.
Each place we live, each person with whom we live, teaches us about home. We see ourselves revealed in the people and places which surround us, in the choices we make.
If we discern and choose wisely our understanding of home grows with us.
One of the challenges of spiritual life is we reflect on our past while we live in the present. We are not able to find truth in our experience and apply it to change that experience. Spiritual life is about reflecting on our experiences and applying what we see in the future.
Many of us regret what we have done in the past and fear what we might do in the future. We wish we could go back and correct mistakes to live perfect lives.
Spiritual life is not about fixing our mistakes. It is focused on learning from our experience and making new mistakes in the future.
Spending Today at Home
We have choices to make today. Our day can be about regretting choices we have made in the past or trying to be completely prepared for the future. We can focus our attention on things which have already happened or which might never happen.
Or we can spend today living in the present.
We do not need the many distractions with which we have surrounded ourselves. There is no need for us to be afraid about what will happen next.
Today is about being at home. We can take time to listen to the sacred stillness within us and the people around us.
Spending the day at home is about more than whether we have anticipated every challenge. It is where we appreciate the stillness in ourselves and in each other.
We make ourselves at home.
It is not up to anyone else to invite us in or make us feel welcome. When we are at home we can be ourselves.
Each of us can take some time today to listen and reflect.
Many of us will be spending more time at home.
Where is home for us today?
How will we recognize our true home more clearly this week?
[Image by Tim Brown Architecture]
Greg Richardson is a spiritual life mentor and coach in Southern California. He has served as an assistant district attorney, an associate university professor, and is a lay Oblate with New Camaldoli Hermitage near Big Sur, California. Greg's website is StrategicMonk.com and his email address is StrategicMonk@gmail.com.