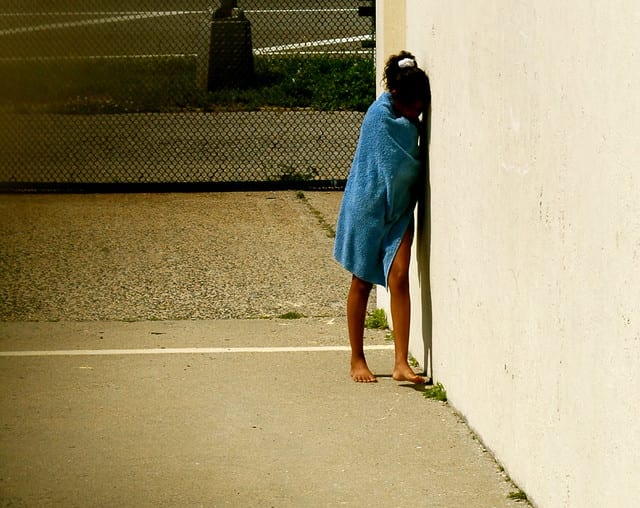 Praying for Those Who Are Alone
"Silence
For all people in their daily life and work;
For our families, friends, and neighbors, and for those who are alone."
— Prayers of the People from the Book of Common Prayer
I remember, weeks ago, when we used to get together for things like church and work. We would meet face to face and do things together.
Some of us shared meals and some of us shared stories.
In some liturgical churches our time together had a formal structure, or liturgy. Part of the structure was, each week, a time for the prayers of the people.
The pattern for our prayers was set out for us in the Book of Common Prayer. It is not common in the sense of being not particularly special. The prayers in the book are common because we all share them, we have them in common.
The forms in the book for the prayers of the people give us ways to pray together. We generally prayed for each other and there were specified ways for people to add their own specific prayers.
Our prayers usually began about everyone and then focused on individuals. We would often pray for people who were sick or struggling, or places where there was trouble.
One form from the book begins with silence and then we pray for everyone as well as the people we know. All people in their daily life and work. Our families, friends, and neighbors, and for those who are alone.
The structure of the prayer book moves quickly to address other people and needs. Starting with these sentences often drew my attention away from the rest of the prayers in the book.
Now, when things have changed, I linger on those who are alone.
When We Feel Alone
It is easy for us to feel alone. Almost all of us spend our days and nights in our homes waiting for the plague to end.
We see the scenes of devastation on all our screens. There are long lines of people waiting for the help they need outside hospitals. Some of us no longer have the work which gave our lives meaning, or paid for what did.
Many of us worry about whether we will have enough food or other supplies to last. Some of us are confused about who to trust and who will help us. Few of us have faced challenges like these before. We feel alone and afraid.
Some of us feel alone even though we are surrounded by people we love. We are not confident we can care for them and afraid we will let them down.
There are times when we feel alone and would appreciate an opportunity to get away. Some of us want life to go back to the way it used to be. Others of us just want it to be different than it is now.
It is easy for us to look for someone to blame, someone who is responsible for the mess.
We may find it ironic, but praying for those who are alone often helps us feel better.
My own practice of praying for those who are alone begins with stillness. I need to find the sacred stillness within me and in the world around me. Often I am frustrated or worried or tired.
Stillness helps me remember life is not all about me. There is more to it than my own fears and weaknesses.
The form for prayers of the people from the prayer book reminds me to pay attention to everyone else.
When We Pray For Those Who Are Alone
The words in the prayer book are written to remind us they are not distinct, exclusive categories. All people in their daily lives and work includes our families, friends, and neighbors. It is the people in those groups who are alone.
It is one thing for us to pray for theoretical people who might be alone somewhere in the world. My prayers are for real people with actual faces who are alone right now.
We are not praying for them because it is a nice thing to do or because the prayer book says so. My practice of praying for these people grows from my understand I am one of them.
We pray for those who are alone because we know what it is like to be alone.
Our practice of praying for people is rooted in everyday life. We pray for all people in their daily life and work, those we remember and those we have forgotten.
Praying for people who are alone begins in stillness. We listen to sacred stillness and the stillness wraps us and them like a warm blanket.
We pray for those who are alone.
Being Alone Together
We see ourselves as unique, independent individuals. Our culture teaches us it is good for us to stand up for ourselves on our own two feet. We believe one person, acting on their own, can change the world.
I believe spiritual life teaches us to experience things differently. Spiritual life is about being alone together.
Each of us has our own questions and insights, our own thoughts and feelings. While we see things for ourselves, the ways we experience life change the lives of people we have never met.
It is important for us to make up our own minds, to know what we think. At the same time, the decisions we make and actions we take affect other people.
More than ever before, our lives are about being alone together.
We do not fall into a separate category. When we pray we pray for all people in their everyday lives, for our families, friends, and neighbors.
Spiritual life is about learning how to be alone together.
When we pray for those who are alone, we are praying for ourselves.
How will we pray for those who are alone today?
When will we appreciate being alone together this week?
[Image by jarito]
Greg Richardson is a spiritual life mentor and coach in Southern California. He has served as an assistant district attorney, an associate university professor, and is a lay Oblate with New Camaldoli Hermitage near Big Sur, California. Greg's website is StrategicMonk.com and his email address is StrategicMonk@gmail.com.