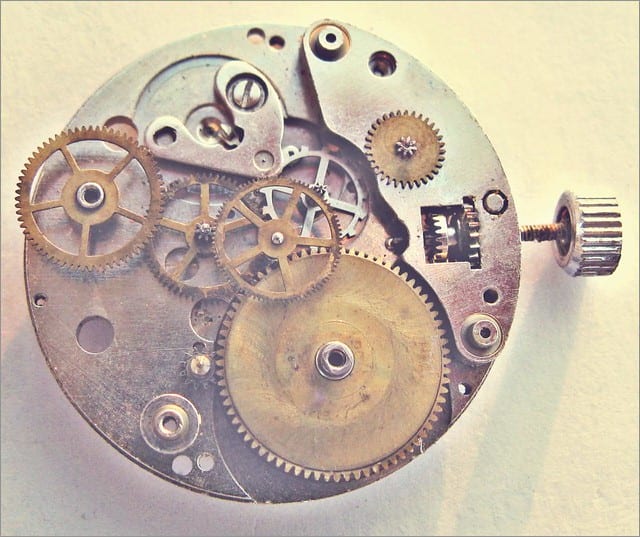 Living in Extraordinary Time
In liturgical churches we divide each year into liturgical seasons. It is not enough for us to understand our beliefs intellectually. We need to experience and appreciate them deep within ourselves. This season, the season in which the year ends, is Ordinary Time. This year's Ordinary Time has become extraordinary time.
In general, we start each new year with Advent, which we will begin in about six weeks. Advent helps us prepare for Christmas, which lasts 12 days until Epiphany. Epiphany takes us to Ash Wednesday at the beginning of Lent. Lent helps us prepare for Easter. After Easter comes Pentecost, and from the end of Pentecost to the beginning of Advent stretches Ordinary Time.
For me, each liturgical year typically begins with enthusiasm. There are liturgical seasons, like Advent, I appreciate more than others. Much of the excitement of the bright, shiny new year has worn off by the time we get around to Ordinary Time.
No, Ordinary Time is not called that because it often feels a little long and boring.
Ordinary Time is a series of counted weeks, like when we use ordinal numerals. The remarkable thing about Ordinary Time this year is it is such extraordinary time.
This liturgical year, like the calendar year, has been a challenging one. Lent felt extended and we had almost no Easter. The liturgical seasons after Lent have felt merged together and Ordinary Time has been extraordinarily long.
It is a challenge to follow this liturgical year. Our days and weeks and months are filled with concerns trying to get our attention. The pandemic, our economic futures, as well as fires and earthquakes all compete for us to listen.
This year, filled with extraordinary time, is making it difficult to appreciate and experience what we believe.
Will the Future Be More Extraordinary Time?
Part of the challenge of this year is the way it is filled with the unexpected.
Many of us feel so busy dealing with challenges we do not take time for contemplation and reflecting. The difficulties which surprise us each day make us feel powerless and out of control. When we do not take time to reflect and understand the challenges seem larger and the future may be even more difficult.
It is tempting for us to see ourselves in a downward spiral which we do not know will ever end. If we experience extraordinary time as the end of everything we considered normal, we look to the future as threatening.
Reflection and contemplation give our minds opportunities to remember and make adjustments. Taking time to sit and listen to the sacred stillness within us helps us put extraordinary time into perspective.
The challenges of this year will likely continue and there will be new difficulties in the future. This year has been extraordinary time, in part, because of the dramatic and rapid pace of unexpected challenges.
There is no way to predict where our next difficulties will arise.
What will happen next? How will we cope with even more extraordinary time? Where will this spiral carry us?
Will we ever find the comfort and security we believe we may have left behind?
It is easy fore us to lose touch with spiritual life within us and in the people around us.
This liturgical is all about remembering to take time for contemplation and reflection. Some of us face the ongoing challenges of extraordinary time and others the long stretch of Ordinary Time. Our practice shows us the significance of ordering our days.
We need to remember how to live in the present moment.
Ordinary People in Extraordinary Time
Practicing Ordinary Time is about recognizing how to live each day one at a time. Whether our days are filled with extraordinary time or with long stretches of counting, each day has its own value.
Some of us try to run or fly through our days, eager to get to the end. Others of us would rather drag the progress of our days to a halt and spend time in the past. Spiritual life draws us to live each day paying attention to it and savoring its beauty.
We may feel we have done what we can and cannot meet the challenge of another day. Spiritual life draws us to sit still and listen, to rest, and to allow each day to teach us its unique lessons.
This liturgical year has been filled with days I would have preferred spending as I had planned them. I wish my time had run more smoothly. For many of us, this year has been a major disruption which has helped transform how we experience extraordinary time.
We are ordinary people living in extraordinary time. Taking time for reflection helps us appreciate how to practice what we believe each day.
Gifts of Extraordinary Time
Ordinary Time this year shows us, no matter how well we think we can manage our time, it holds more than we thought.
As hard as we struggle to "return to normal," or order our days, extraordinary time gives us new questions and insights. The more we try to master our days, the more clearly they convince us they have more to offer us.
Some of the gifts of extraordinary time are painful to open. We may discover them through pain or loss. Some gifts require sacrifice or discipline to receive.
Each one will help us in the extraordinary time which is ahead of us. The questions we ask and insights we gain today will guide us in the steps we take tomorrow and the next day.
We order our days as we remember to take time to reflect on our beliefs and experiences. Contemplation shows us how to apply what we recognize and appreciate each day. This extraordinary time is filled with opportunities to understand and practice what we believe.
How will we live in the extraordinary time of today?
Where will the gifts of this extraordinary time draw us to go this week?
[Image by .sandhu]
Greg Richardson is a spiritual life mentor and coach in Southern California. He has served as an assistant district attorney, an associate university professor, and is a lay Oblate with New Camaldoli Hermitage near Big Sur, California. Greg's website is StrategicMonk.com and his email address is StrategicMonk@gmail.com.