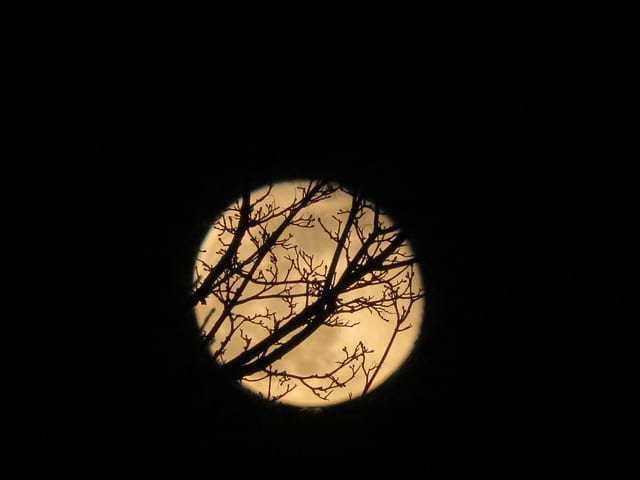 The Darkest Days of Our Dark Year
Where I live, the next two weeks are the darkest days of the year.
Though our days are often sunny and bright, the next couple of weeks have our longest nights of the year.
This has been a dark year for many of us, filled with loss and pain, fear and frustration. We are trying to protect ourselves as we stay at home, cover our faces, keep our distance. The year has already been without some of our accustomed comforts, and the next couple of weeks will be more dark days.
Many of us are sheltering in place, prepared to spend these next dark days on our own.
The darkness of this year has entangled us and wrapped itself around our hearts. We are tired and discouraged and we long for warmth and comfort. Many of us are missing people we love and traditions which inspire us. We remember other years, other Decembers, and wish we were there.
It is easy for us to assume the dark days of this year are darker than they have been before.
We forget how each year the days grow darker and colder. It is tempting for us to wonder whether our days will ever grow warm and bright again. Many of us are distracted by the artificial lights we use to entertain ourselves and lose touch with the rhythm of our days.
The monks I know practice paying attention to their lives, including spiritual life. They celebrate the seasons and patterns of each year, opening their eyes and hearts to the rhythms of life.
Each day, each season, is a step toward new life and new insight. This is a time of rest and reflection in monastic life.
Every day is a new opportunity.
Light on Our Darkest Days
The monks I know celebrate these days as a season of anticipation and preparation. It is about exploring the sacred in the everyday, a season of finding time. This season, Advent, grows and gains momentum during the weeks before Christmas.
The story begins in darkness before light comes into the world. It is about people finding light on the darkest days.
Some of us are people who live in deep darkness and see a great light. There are parts of our story when people who have been kept in the dark for as long as they can remember emerge into brightness.
The earliest parts of the story are lit by flames. There are burning bushes and pillars of fire, tongues of fire as well as torches and lamps, campfires, stars, even flaming swords and coming to bring fire to the earth.
The story continues to grow. Part of it is about stars in the dark sky. We light candles to remember the lights we have seen in the darkness in the past.
The story we share is about finding light on the darkest days.
We begin in deep darkness, and light comes into the world.
Each of us finds our own light. We see light, and darkness, in unique and personal ways. Each of us discovers our light, and we reflect what we find to the people around us.
We anticipate the light which we have not yet found. We prepare for the day when our light will be brighter than it is today.
Slowly we begin to recognize the darkness cannot overcome our light, even on the darkest days of this dark year.
Each morning the monks I know sing new light into the darkness of the world.
Reflecting Light on Our Darkest Days
It is a challenge for us to continue exploring and searching for light in a year as dark as this one. It is not about ignoring the darkness and pain of this year or the challenges around us. We are not merely gritting our teeth and pushing forward.
We are not generating light to overcome the darkness. Our darkest days are about paying attention and looking for light. We explore and, when we discover light in the darkness, we reflect it to other people.
Our task is not bringing light into the world. We are not responsible for pulling back the curtains of darkness.
Our contemplative practice is about being open to light in the darkness, even on the darkest days. We open our eyes to the darkness and listen to the stillness.
When we find light on the darkest days we reflect it to the people around us.
For some of us it can be a challenge to recognize light in the darkness. We have grown accustomed to analyzing and assessing the darkness and have forgotten what light is like.
Some of us need to spend enough time in the light to remember and reflect and rest in it.
The Opportunities of Our Darkest Days
I hope we will not waste the opportunities our darkest days during the next two weeks give us.
These dark days are a time of preparation and anticipation. Many of us are staying at home, not spending our days as we usually would. While we miss familiar celebrations and gatherings, our schedules give us more time for the rest and reflection we need.
It has been a challenging year, and we need to give ourselves permission and time to take stock.
Some of us have unexpected freedom and flexibility during the next two weeks. We have time during our darkest days to remember and anticipate.
This can be a time to consider what we have done and prepare for what we will do next. We can take out time and practice being open to the light within us and in the world all around us.
Each morning, no matter how dark it is, can be an opportunity for contemplation and consideration.
Taking time for rest and reflection is an opportunity of our darkest days.
How will our contemplative practices shape our darkest days?
Where will we discover and recognize light in our darkest days?
[Image by Kaarina Dillabough]
Greg Richardson is a spiritual life mentor and coach in Southern California. He has served as an assistant district attorney, an associate university professor, and is a lay Oblate with New Camaldoli Hermitage near Big Sur, California. Greg's website is StrategicMonk.com and his email address is StrategicMonk@gmail.com.