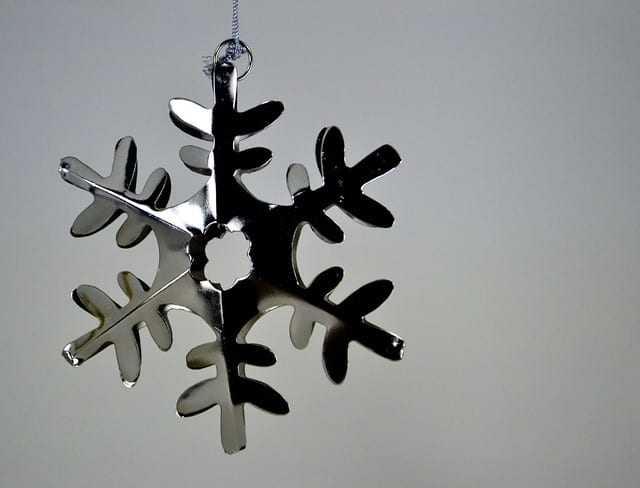 Are We Missing Christmas This Year?
It is easy to feel lost and believe we are missing Christmas altogether.
This year in particular, the days get mixed together and we forget whether it is Tuesday or Thursday. We begin to feel this year has already been longer than twelve months. Missing Christmas would not surprise us.
What does Christmas mean to us? We cannot anticipate and prepare for Christmas when we are not sure what it means.
Many of us get wrapped up in the tangential pieces of Christmas we remember from when we were children. Some of us hold onto specific memories of holiday foods or movies, or books.
But Christmas is not really about trees and tinsel, garland or getting what you want. It is not about wrapping paper, ribbon, shopping, and gift cards, not about mangers, or shepherds, or angels.
Christmas is not about traditions or the tastes of special foods, caroling or movie openings. It is not about traveling or spending time with relatives. It is not about white or blue, the weather, or watching a fire.
Christmas is not about the aroma of baking cookies, or greeting cards, or time away from work or school. It is not about Bedford Falls, or Ralphie, or 34th Street. It is not about sales figures, or lumps of coal, or being naughty or nice.
Christmas is not about going to church, or advertising, or reindeer and elves. It is not about the Grinch, Frosty, a little drummer boy, or the Ghost of Christmas Past. It is not even about giving or helping people who are less fortunate than we are.
These things are not wrong in themselves, but none of them is the core of Christmas. Christmas is deeper, more valuable, and more essential.
Are we missing Christmas this year?
When Are We Missing Christmas?
For me, missing Christmas is often a matter of my holiday expectations and traditions. When I feel the stress of needing to squeeze things into my schedule because I always do them, every year, I know I am in trouble.
It is easy for me to start feeling like it is not really Christmas unless or until I do this or that. I need to repeat a regular experience, taste a familiar flavor, or breathe in a comforting aroma for it to be Christmas.
Many of us are feeling we are missing Christmas this year. We are not able to spend time with our friends and extended families. Some of us want to experience the holidays in particular places doing specific things.
We begin to feel we are missing Christmas because we will not be able to do the one thing we had planned to do.
If only we could put all the pieces together, then Christmas would be complete for us.
While I have not spent Christmas at the hermitage where I am an Oblate, monks have shaped my understanding. Each day, not only Christmas, is an opportunity to practice openness to spiritual life. Every morning, not only Christmas morning, can be a time for joy and receiving gifts.
I believe our traditions and expectations are causes of our missing Christmas. We decide what we will accept as Christmas and what we will not. When we limit ourselves we restrict what we will celebrate as Christmas and what we we will not.
As we practice being open to each new day we discover we are missing Christmas by locking ourselves into what we expect.
We are missing Christmas because it comes in forms which are difficult for us to recognize.
How Are We Missing Christmas Today?
It is easy for us to feel we are missing Christmas this year. Many of us wish we were with people we miss, in places we would like to visit. We may be staying at home and focusing on being safe rather than celebrating a holiday.
This year has been full of time we spent alone. Our solitude may have reminded us of people and times we miss from our pasts.
We begin to realize we are not missing Christmas because we are separated from where we would like to be. Our missing Christmas this year is more about our being distracted than our being alone.
Being open to Christmas is about how we practice paying attention. As we develop our openness we start to see the ways Christmas is alive all around us, every day.
We can see the Christmas story played out in the faces of the people all around us. Each character in the story, Mary and Joseph, the shepherds and the kings, even the angels, is in the people in our lives.
If we are missing Christmas it is because we cannot see it in the people in our everyday lives.
Why Are We Missing Christmas?
It is easy for us to get caught up in our expectations and responsibilities. We are missing it because we forget the beauty and power, the joy and magic, the love at the center of Christmas.
We need to practice taking time to pay attention this year. It has been a time filled with potentially overwhelming experiences. We need to remember what sparks the fire of Christmas in our hearts, to remind ourselves of what inspires us.
Christmas is not a burden to bear or an expectation to meet, or a shopping season. If we practice being open to Christmas we will receive its warmth and inspiration in new ways each day.
It is not limited to listening to certain music or watching Christmas movies, or even to a specific set of beliefs. We do not need to eat or drink particular things or restrict ourselves to one season of the year.
Each day is an opportunity for us to make sure we are not missing Christmas. Paying attention, we rediscover Christmas.
How will we make sure we are not missing Christmas this year?
When will we take time to avoid missing Christmas this week?
[Image by Jo Naylor]
Greg Richardson is a spiritual life mentor and coach in Southern California. He has served as an assistant district attorney, an associate university professor, and is a lay Oblate with New Camaldoli Hermitage near Big Sur, California. Greg's website is StrategicMonk.com and his email address is StrategicMonk@gmail.com.