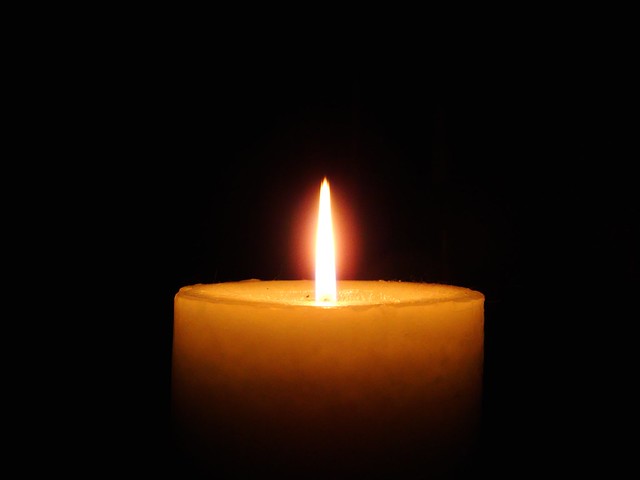 Morning Stillness at the Hermitage
I spent a few days on a retreat at New Camaldoli last week. The stillness at New Camaldoli has a special quality, particularly the morning stillness at the hermitage.
It usually takes me about six hours to drive up to Big Sur from Southern California. I arrived in the afternoon and almost made it to the Vespers service. It may have been driving more miles that day than I had driven the entire year before, or the feeling I was at home.
The familiar comfort of the hermitage wrapped itself around me. I settled into the trailer cabin where I usually stay, which I was not able to visit last year. The evening stillness of the hermitage drew me in and encouraged me to rest.
My eyelids were heavy and I went to bed early, and slept long.
I gradually woke to be embraced by the morning stillness at the hermitage. There was no need for me to rush around or push myself to accomplish morning tasks. The hermitage runs on its own time, with its own rhythms.
The days I spend on retreat at the hermitage are unique, unlike any others. I dedicate myself to rocking in a chair, setting aside the usual frustrations and difficulties of my life so I can listen.
The morning stillness at the hermitage that first morning was delicious. My retreat was about letting go of the heavy baggage which weighs me down and being open to sacred stillness.
I find my contemplative practices are enhanced and encouraged by a comfortable, familiar rocking chair. The chair in this cabin has been a supportive friend of mine for years. I sit and rock, looking out at the birds and the trees and the ocean.
Each moment of morning stillness supports me.
Morning Stillness is Unique Each Day
My first morning on this retreat was full of rest and relaxation. There was no rushing, no need to hurry or be particularly efficient or organized. I had all the time I wanted to spend reading and reflecting, sitting and rocking, listening and watching. It was a morning of deep breathing and freedom.
After my morning stillness, I stepped into the regular rhythms of the hermitage. I began participating in the daily prayer services of Vigils, Lauds, and Vespers.
My second day on retreat had its own flavor of morning stillness. I was up early and ready to participate in the Vigil service.
Vigils are at 5;30 AM at New Camaldoli. I take a flashlight, leaving the trailer cabin before sunrise. There are days when walking up to the chapel for Vigils is an overwhelming experience filled with stars. This year, the morning skies were foggy.
The services of Vigils and Lauds have their own experiences of morning stillness. Chanting the psalms and listening to the readings helps me remember to practice being open the rest of the day.
Sitting and rocking and reflecting, or even taking a nap, are restorative practices. Contemplative life is not about doing as many things or writing as much down as we possibly can. All of us need to take time, whether at a hermitage or not, to sit still and listen.
My third day on retreat had a slightly different version of morning stillness. I left the hermitage after Vigils and Lauds. Driving down, through the foggy morning along the coast, has its own kind of morning stillness.
About an hour away from the hermitage coverage begins again and my cellphone fills with messages and calls. Morning stillness becomes more complex, more challenging to appreciate.
Morning Stillness Without Conversation
One of the ways the stillness at the hermitage is unique is there is very little talking.
New Camaldoli offers silent retreats. We do not talk to each other, even in the kitchen as we try to prepare our meals.
Conversations are allowed in the bookstore, because it is difficult to sell things without talking.
Spending time at New Camaldoli can be a unique experience. There are people I have seen each year for several years with whom I have never had a conversation. I do not necessarily know the sound of their voices.
All of my connections to the hermitage are soaked in a bath of morning stillness.
The hermitage's morning stillness, of course, is gradually transformed into afternoon and evening stillness.
I usually take a few things with me to do, both consciously and unconsciously. There comes a time, often after the first day, when there is nothing more left in my bag of tricks. That is when the true stillness of a retreat begins.
I gradually remember why I am there. One thought at a time, my mind and heart begin releasing the distractions which demand my attention.
Even my internal conversation opens to morning stillness.
Morning Stillness Within Us
We develop contemplative practices to discover and explore morning stillness within us. Our experiences of moments and places of stillness in the world around us help us recognize stillness within us.
The practices we follow are not tools for making us more contemplative, more still. They are steps we take which clarify how we see things, particularly ourselves.
We sit still, rocking and listening to the sacred stillness of each morning. As we take time to listen we begin to appreciate the stillness which was there all along.
It is not the hermitage or the monks, our posture or our schedule, which incorporates more stillness into our lives. We develop contemplative practices to help us pay attention to the stillness already within us.
Each day is filled with opportunities to listen to the sacred stillness 0f morning.
There is no wrong method or wrong time for listening. We sit still, rocking in our chair, becoming open to the stillness all around us and within us.
Listening to morning stillness shows us how we can listen to each other, and listen to ourselves.
Where will we find morning stillness today?
When will we take opportunities to practice morning stillness this week?
[Image by spcbrass]
Greg Richardson is a spiritual director in Southern California. He is a recovering assistant district attorney and associate university professor, and is a lay Oblate with New Camaldoli Hermitage near Big Sur, California. Greg's website is StrategicMonk.com and his email address is StrategicMonk@gmail.com.