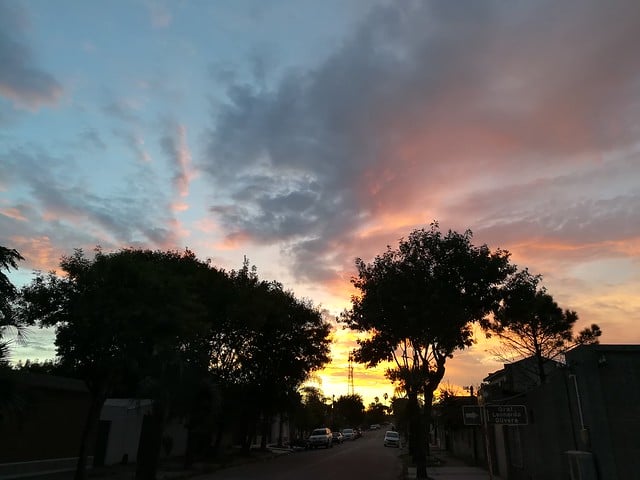 A Day of Atonement
Judaism is not the primary religious background which has shaped me. I have not practiced a day of atonement in an intentional way.
My interest in Yom Kippur is fueled more by curiosity than by obligation.
Yom Kippur, the Jewish day of atonement, is the holiest day of the year in Judaism. Its central themes are atonement and repentance.
Yom Kippur is the tenth day of the seventh month of the Jewish calendar. Rosh Hashanah is the first day of that month. Yom Kippur completes the annual period known as the High Holy Days, or the Days of Awe, which begin with Rosh Hashanah.
The ten days from Rosh Hashanah to Yom Kippur correspond to the last ten days of the 40 days Moses was on Mount Sinai receiving the second set of tablets from God.
The English translation Yom Kippur lacks precision. The literal translation is actually a day of cleansing. Yom Kippur is a Jewish day to atone for misdeeds and to be cleansed and purified.
Jews traditionally observe Yom Kippur by practicing a day-long fast, confession, and intensive prayer. Most of the day is spent in services.
Yom Kippur is observed by many secular Jews who may not observe other holidays.
We may not be from a Jewish background ourselves. We may never have read, or thought about, the Hebrew Scriptures. What does practicing Yom Kippur have to do with our everyday lives?
What can we learn from how people who believe differently put their beliefs into practice?
I have no experience practicing Yom Kippur out of obligation or religious teaching. My understanding grows from my own curiosity more than any practical information. It is more intriguing for me to explore what I can find and discover what it means for myself.
Why Would We Practice Atonement?
It is a challenge for many of us to practice atonement, or even understand what it means.
My dictionary describes atonement as being about expiation, or reparation for a wrong or an injury. A second definition refers to the reconciliation of God and human beings. Those definitions do not help give me a practical appreciation of everyday atonement.
We live in a society which discourages us from understanding atonement. If someone is injured or wronged by something we do, we are quick make our excuses. We are simply doing our job, we had no other choice, we did not mean to hurt anyone.
Most of us spend our days immersed in a sea of messages which tell us we are not responsible.
If we are not responsible, how can we practice atonement? Why would we?
The liturgical church to which I belong helps us understand atonement in our prayer of confession. Our confession is "we have sinned against you, opposing your will in our lives. We have denied your goodness in each other, in ourselves, and in the world you have created. We repent of the evil which enslaves us, the evil we have done, and the evil done on our behalf." The prayer concludes by asking for God's forgiveness.
The prayer sparks recognition and atonement in me. As I reflect on it my attention is often drawn to "the evil done on our behalf."
We share responsibility for what is done on our behalf, even if nobody ever consulted us.
Are we responsible for the death and destruction of wars fought around the world? What about policies and technologies which have injured our entire planet?
We are responsible for how we have injured people around us, or around the world, even unintentionally.
What sparks our atonement?
How Do We Practice Atonement?
As we begin to appreciate our need to practice atonement we start to recognize new ways we can put it into practice.
We begin by being honest with ourselves, and with other people. As we reflect on the words of our confession our eyes start to open in new ways. We tell ourselves the truth about how we have lived and what we have done, even unintentionally. Our lack of attention and intention becomes one of the first things for which we need to practice atonement.
There is tremendous power in honestly saying to someone, "I am sorry."
We may not see how we can repair what we have broken. Some of us will need help from people who have been injured or harmed. It may be our apology is all we need to do, or it may simply be the beginning.
There is healing wisdom in our own experiences of having been wounded or broken. As we remember and spend time reflecting on our own times of injury, we see new ways we can practice atonement.
What are the ways we will spend our Day of Atonement? How can we practice atonement this year?
Practicing Everyday Atonement
Practicing atonement is not about feeling guilty for what we have done, or left undone. It is not a way to make us feel we are unworthy or bad people.
We practice atonement as a way of acknowledging who we are and being honest with ourselves and each other.
Each of us does things or fails to do things which cause injuries or loss or pain to other people. Our practice of atonement is what moves us to apologizing and explaining.
We are not taking on the burden for all the wrongs of the world. Atonement means we do what we can to repair what has been broken. We take personal responsibility for what we have done, or what has been done on our behalf.
Practicing everyday atonement means we accept who we are and what we have done. We honestly say we are sorry, we wish we could go back to do something differently.
When we cause injury or harm, we tell the truth and do what we can to repair what has been broken.
How will we practice atonement today?
What practical effects could our atonement this week have for the future?
[Image by Gustavo D. Gopar Echeverría]
Greg Richardson is a spiritual director in Southern California. He is a recovering assistant district attorney and associate university professor, and is a lay Oblate with New Camaldoli Hermitage near Big Sur, California. Greg's website is StrategicMonk.com and his email address is StrategicMonk@gmail.com.