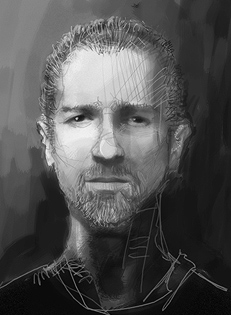 The Polish animator Tomasz Bagiński has been on my radar ever since the day I accidentally stumbled across his visually stunning Katedra. I can't remember the details of my fortuitous discovery, but the short definitely caught my attention; it was gorgeous, atmospheric, and a bit disturbing. Hunting down his subsequent short, Fallen Art, I found it nowhere near as gorgeous or atmospheric, and a whole lot more disturbing. But just as unforgettable. (His debut piece, Deszcz, is as rough as one might expect from a first-timer, but the attention to detail, visual flair, and probing, unsettling focus are present even there.)
Ever since that time, I've been trying to get my hands on his 2009 offering, The Kinematograph, but for the past 3+ years, I'd had to sooth my cravings with little more than the trailer and some gorgeous stills. Now, thanks to Platige (the production company that has long partnered with Bagiński in bringing his visions to fruition), it is available HERE in wonderful HD. (I can't embed it here, so yes, you have to go to their website to watch it. And yes, it's worth it. Very much so. I promise.)
Stylistically and technologically, it's mind-blowing. But it is also very beautiful. And very sad. And for me, at least, an important reminder that what I'm doing must not overwhelm my ability to recognize who is there while I'm doing it. Bagiński's Kinematograph summary says that "Dreams always cost too much." I don't think that's true; not really. But dreams at the expense of those I'm dreaming for will always cost too much.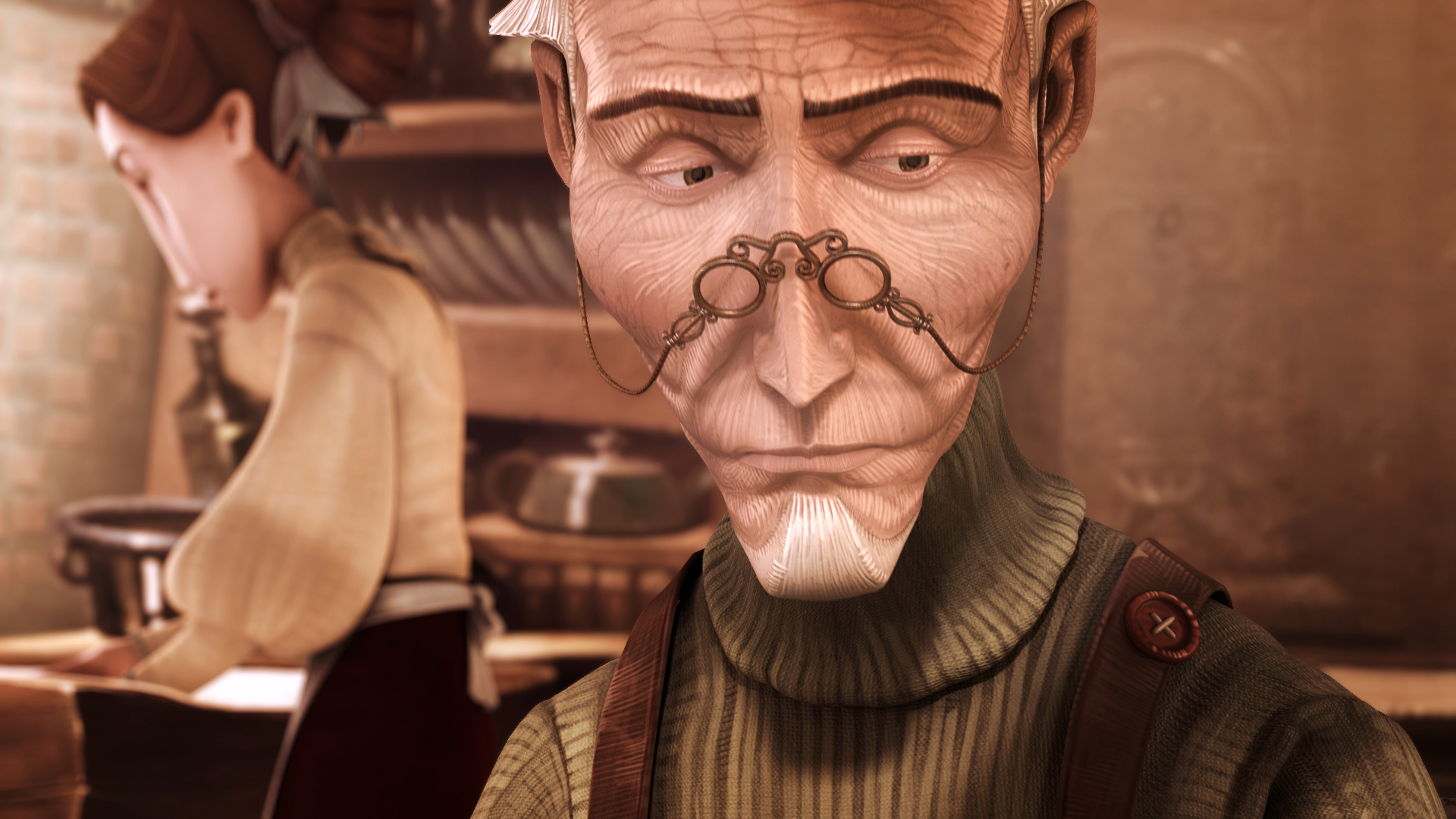 Wow. I would love to see what Bagiński could do with a feature-length piece. Next time we're trying to decide if we should pour millions upon millions into the trite story of an anthropomorphic gastropod, let's just give him the money instead. We won't be sorry.
For those who are still not convinced they want to invest the 12 minutes, here's a trailer. Please, people! I'm beggin' you!
Attribution(s): All artwork, publicity images, and stills are the property of Platige and all respective creators and/or distributors.