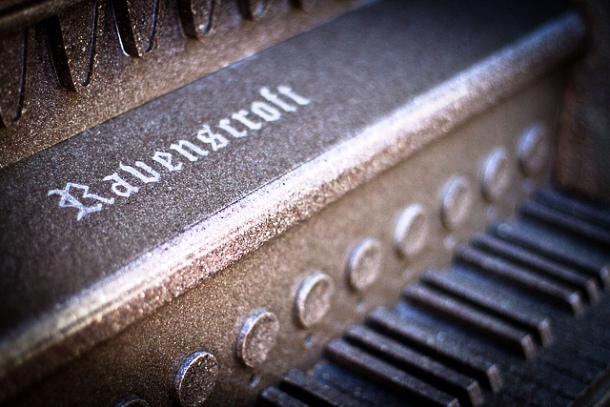 For no particular reason other than because it's a bit October-y and I like to post thematically/seasonally-appropriate music from time to time and because, unlike Tom McDonald, I don't know country music much, dark or otherwise.
Also, because I was recently listening to NPR's "All Songs Considered" fascinating podcast with John Congleton and he brought it up.
And because I was amazed at how instantaneously those first cords brought back (with astonishing vividness) my memories of experiencing that ride for the very first (terrifying) time.
But perhaps most of all, because one can never have too much Thurl Ravenscroft. (That's got to be on the short list of "Best Names Ever," doesn't it? Got to be.)
Attribution(s): "Ravenscroft's Statue from the Haunted Mansion Ride" provided by Flickr user Express Monorail via Photopin (CC); "Ravenscroft Organ" provided by Flickr user Jeff Krause via a Creative Commons Attribution-NonCommercial-NoDerivs 2.0 Generic (CC BY-NC-ND 2.0) license.