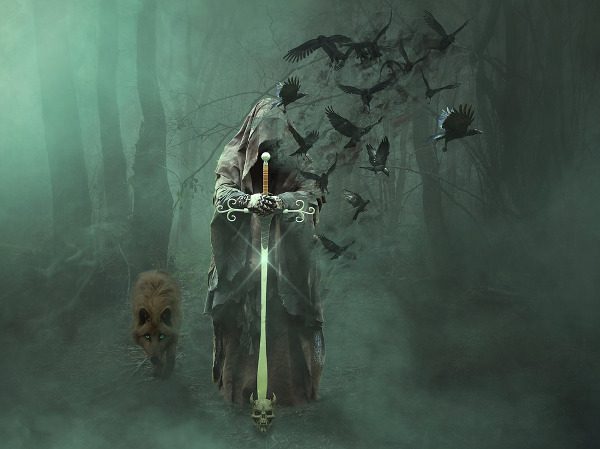 Nobody in history regardless of the circumstances has managed to level the playing field and score against injustices by asking politely for people to please remove the boot from their necks. We've been battling a massive amount of grief in the news in regards to hatred, discrimination, and crimes. And this grief is very explicitly against those who are not white, straight, cisgendered men.
These particular men actively hate women, LGBTQIA+, and other races, and are looking to remove what little progress we've made in regards to basic human rights and then some, and to make matters worse, there are the white women suffering from massive amounts of Stockholm Syndrome who support these monsters. The entitlement and privilege from the minority of elites has been thrust in our faces in the form of pictures of sniveling white men who aren't qualified to run a 7-11 let alone be in an important government position. The situation is dire, and the backlash of the privileged against those who have traditionally been not has been rapidly accelerating. Every time we think the bar can't get any lower, some entitled creature in a position of power barks out, "Hold my many beers, I've got this."
What does this mean for us? In case it hasn't been spelled out in the past, we witches and occultists shoulder a great deal on our shoulders and backs. We run around for other people, we fight our own battles and causes, but for many of us who are either female, LBGTQIA+, and/or not-white, we are more than just frazzled and exhausted. We are fighting our own personal battles, especially those of us who are reliving our traumas. We are trying desperately to get our own oxygen masks on, but it's hard to do when you're too busy screaming. And we're running out of air.
Too many of us are being retraumatized due to having PTSD and all of the issues that come with it. I blogged the other day about self care and handling your rage in the age of #MeToo and #WhyIDidNotReport, and some of us are just plain running out of spoons to continue the fight. Those of us who still any left must pick up the slack and do our best to get into the front lines because as bad as it's gotten and as bad as it is, it's only going to get worse from here. We have an opportunity coming up to turn the ship around but if for some reason it fails, we are screwed and things WILL go downhill rapidly. I cannot put that politely or tactfully, nor do I have a prayer of being able to overstate this fact. We are running out of time, and the most basic and fundamental of human rights are at stake. Signing petitions is as good as thoughts and prayers and in a world where the opposition is breaking rules right, left, and center we cannot afford to stay the course, be proper, and dutifully painting within the lines. As I've said before, witches are naturally subversive. It's not our job to be respected and acceptable; our power comes from challenging existing power structures, not supporting them.
And this is where not just the practical work, but the magical work comes in. We are needed, we are so very, very badly needed right now. We cannot afford complacency, procrastination, or any sense of idealistic notions of being rescued by someone else. We. Are. It. Through sheer grit and determination, we are going to have to harness everything we've got and put it out there and on a practical level we must prepare for how to react to the absolute worst. Because if we don't, those who are even less well off than us will suffer even more. So if you have it, use it.
If you need tips on how to get involved magically, definitely read my post on magical activism. Many of us are already engaged and engaging in such activities, and to you I simply say, "Stay on target, and stay the course." This marathon is being run in the middle of a torrential downpour with potholes in the road, mudslides, and there are tornadoes and earthquakes in the forecast. Take care of yourself whenever you can. Hug your family and friends. For those of us not yet engaged, please do so however way you can and whatever works best with your skillset. It must also be noted that you don't need to be an American to appreciate the severity and devastating impact that this country is currently having on the world and not just ourselves, and I am well aware of how many are watching from the outside and seriously freaking out.
And remember that as witches and occultists in general we do not ask for power, we expect it. We invoke it–not begging or pleading, but actively demanding it. If it wanders, we call it back. If we have not been assertive enough in the past, now's the time and a lot is riding on it. We cannot afford to be timid at this hour. None of us can.