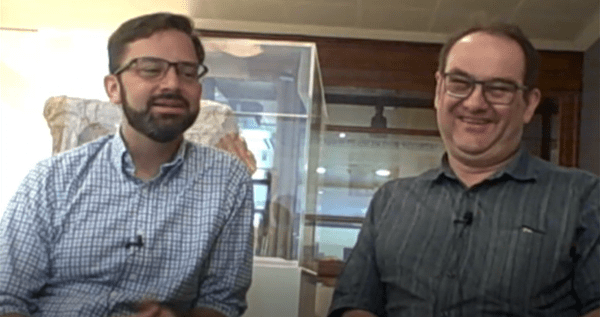 I sat down with Niki Wadinger during the Colloquium on Violence and Religion to discuss the upcoming eight volume book series on the work of Raymund Schwager. Niki is a professor at the University of Innsbruck, where Schwager also taught.
Niki and I discussed the contents of the eight volumes, which include Schwager's published materials, and some materials that have yet to be published, including Schwager's work on the Holy Spirit. We also discussed the friendship and long correspondence between Girard and Schwager, along with how Schwager influenced Girard's thinking, especially when it came to the notion of sacrifice.
You can listen to the MP3 or watch the video below.
MP3
Video
---
Stay in the loop! Like Teaching Nonviolent Atonement on Facebook!