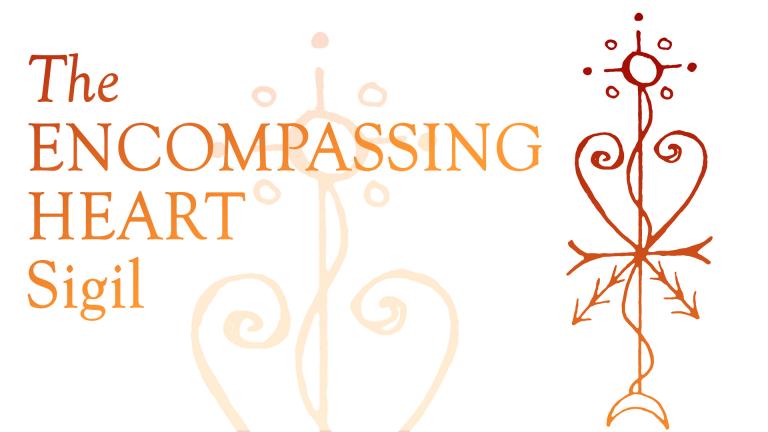 On December 12th, I held my last virtual "Art of Sigil Witchery" workshop for the year. A major part of each of these workshops includes crafting a sigil collectively as a class.  Many of the sigils that you have seen here on this blog were created in those workshops – including most of the collective sigils for the pandemic.
There was no shortage of ideas for this last workshop sigil, but in the end we decided to create a sigil of healing, comfort, and vision to see us through the end of the year and into the next – something to help close the distance between hearts and spirits alike.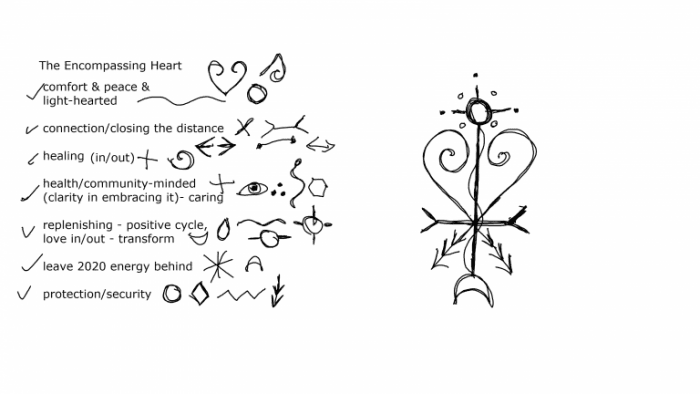 Built Into This Sigil:
– comfort, peace, and to be able to be light-hearted
– closing the distance between friends/family/loved ones, enhancing connection
– healing (inside and out)
– focus on health, being community-minded, clarity in embracing that mindfulness, caring for one another
– replenishing energy, creating a positive cycle, transformation, love moving in and out
– protection and security to provide a foundation
– leaving 2020 energy behind (the negative aspects – while taking wisdom with us to guide)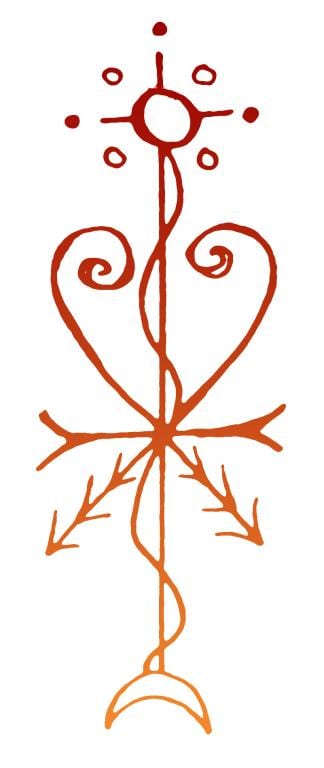 How to Use This Sigil:
You are welcome to use this sigil however you see fit that is in alignment with the intent of the sigil.
Ideas for use:
– place on a candle (white,  gold, or warm color tones)
– apply to the body with anointing oil that stimulates heart-focus
– place on your altar or hearth
– use the sigil as a focus/inspiration for movement
– set with photos of those you miss
Please note: When sharing this sigil (or any other sigil you find on this blog), please be sure to include the link to the blog post.  The sigil works best if people understand precisely what went into it, versus just sharing the image and telling people to use it.


The Encompassing Heart by Laura Tempest Zakroff is licensed under a Creative Commons Attribution-NonCommercial-ShareAlike 4.0 International License.
Much thanks to all of my students who helped to create this and all of the other beautiful, powerful sigils crafted this year. My favorite part of teaching is inspiring you to see the magic within yourselves and being able to find new ways to be inspired.
If you join my Patreon before December 27th, you can be a part of creating the 2021 sigil of the year.