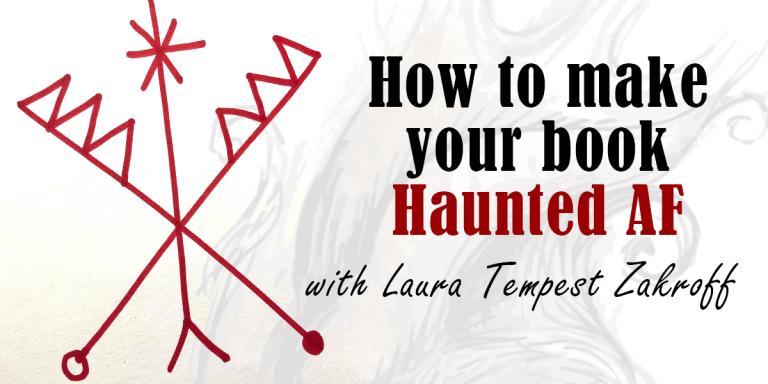 The other day, an amazon review of "Sigil Witchery" was brought to my attention. Username Hotrobot had the following to say:
"…omg I literally could not even open the damn thing because of this insane amount of negative energy coming from it. This is going to sound freaking crazy, but I am pretty sensative to spirits and energies and I heard literally screaming inside this book. So if you want a haunted and tortured book on your shelf go for it, otherwise don't buy this book."
This amazing review had an unusual effect. It was brought to my attention that there are non-haunted copies of Sigil Witchery out there and that many of you are quite upset that your copy is defective, devoid of infernal screaming and negative vibes.
I am deeply sorry if you received a NON-HAUNTED book that doesn't scream. But I'm a helper and I hate for anyone to feel left out, so I have a created a sigil to help you get your book haunted AF. Please enjoy the following video and then see the notes below for additional details for the best effect.
Ritual Notes: 
How to turn the book: There has been some question about which way to turn the book for the ritual. Flip the book widdershins (counter-clockwise) for maximum haunting effect, from side to side (pages to spine) not top to bottom.
What blood is best to use? For those of you asking about what kind of blood, because you don't think a red sharpie will do the trick, I recommend a Blood Orange. I mean, what's more badass than a fruit that bleeds? I recommend marking the skin of the orange with the sigil on two sides, then split in half to juice. You'll want to do this BEFORE the peak of the Full Moon. Apply the juice-blood with a small paint brush (preferably also Haunted AF.)
Warning! Do NOT store your newly haunted AF book with other haunted AF books – they will fight and make a mess. Also, I (Laura Tempest Zakroff) or the publisher (Llewellyn Worldwide) nor Patheos or YouTube are NOT responsible for any negative effects of your haunted books.  Haunt at your own risk.