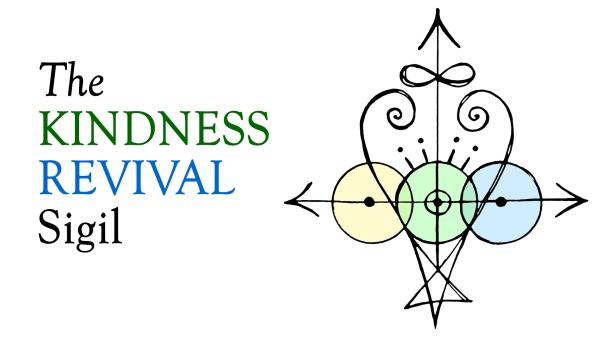 Kindness seems to be in short supply lately, yet it's integral to building a more just and vibrant society. When we foolishly mistake kindness for weakness, we all suffer. It's time to have a revival of kindness.
The Crafting of the Sigil
Throughout the pandemic, I've been teaching a virtual Sigil Witchery workshop at least once a month. A integral part of the class is co-creating a sigil together. We've created quite an array of notable sigils in the last two years that you can find using #sigil to search this blog.
Most of the time, I don't have any idea what the focus of the sigil will be beforehand, as I like to largely leave it in the hands and minds of the students to offer ideas. Yesterday afternoon (1/16/2022) was another happening of the workshop, but also the 1 year anniversary of the creation of the Living Democracy Sigil. It's been quite a year and I was very curious as to what our end result would be for this workshop. I was not disappointed.
The students called upon the need for a rebirth of society/community infused with a greater understanding and active practice of kindness. We didn't exactly land on a name that really stuck during the workshop, as you'll see from the workboard below – the main notes being rebirth/kindness/reboot. In finishing up the art of the sigil for this blog, I've decided to dub it the Kindness Revival Sigil, with a nod to rekindling or rediscovering a consciousness that creates a more kind and compassionate society moving forward.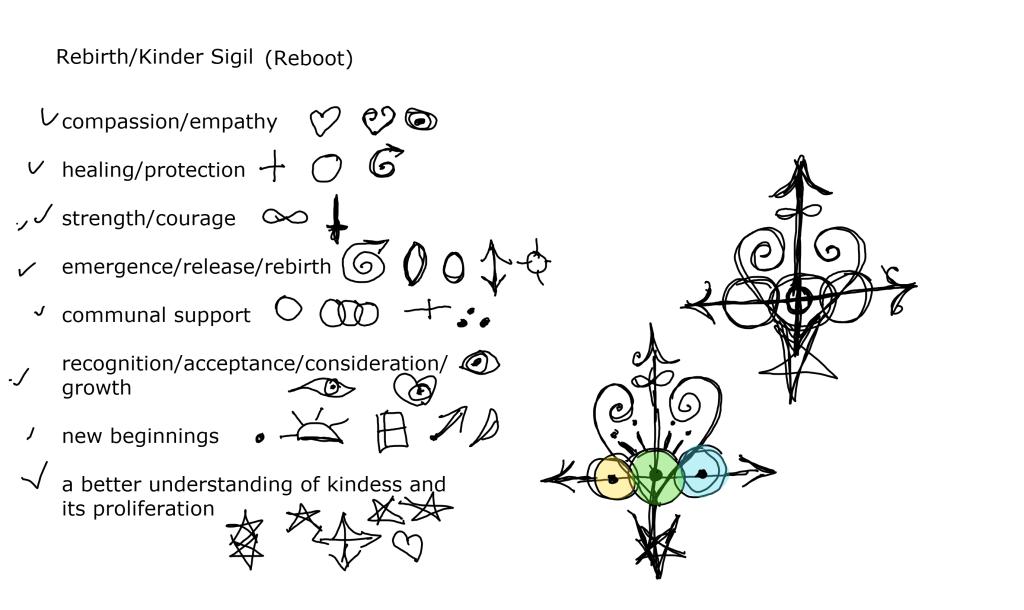 What's Built Into This Sigil:
compassion, empathy
healing, protection
strength, courage
emergence, release, rebirth
communal support
recognition, acceptance, consideration, growth
new beginnings
a better understand of kindness and its proliferation
The Sigil:
The sigil can be done entirely in black and white, or infused with yellow, green, and blue.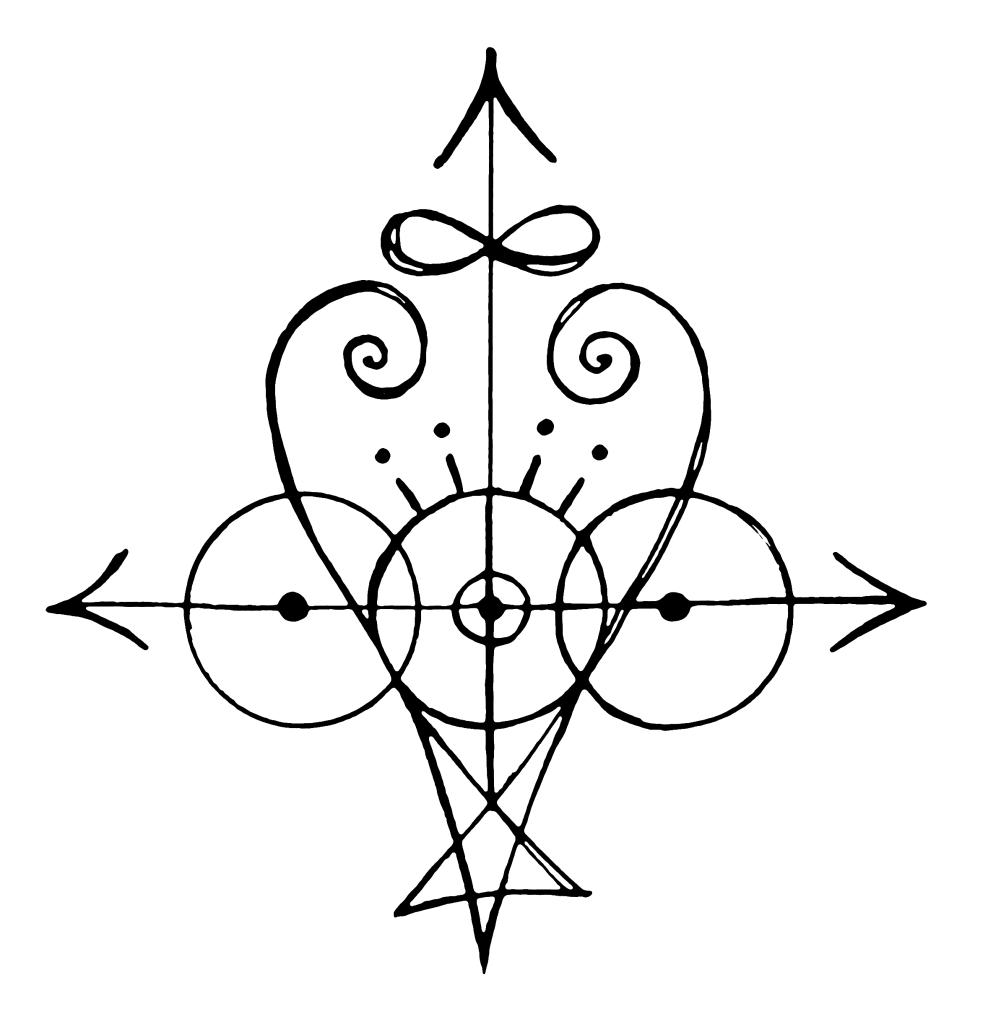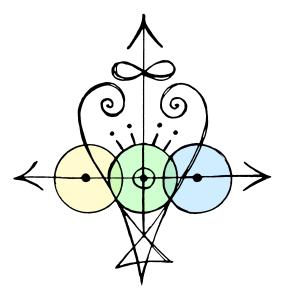 Suggestions On How To Use This Sigil:
You are welcome to use this sigil however you see fit that is in alignment with the intent of the sigil.
Suggestions for use:
– Use in meditation and ritual to facilitate change
– Apply to a candle (white, light blue, green, or yellow) to amplify kindness
– Draw upon the body (using oil or temporary make-up marker)
Please note: When sharing this sigil (or any other sigil you find on this blog), please be sure to include the link to the blog post.  The sigil works best if people understand precisely what went into it, versus just sharing the image and telling people to use it.

The Kindness Revival Sigil by Laura Tempest Zakroff is licensed under a Creative Commons Attribution-NonCommercial-ShareAlike 4.0 International License.
To find out more about this method of crafting sigils created by Laura Tempest Zakroff (author of the best-selling book Sigil Witchery), checking out Sigil Witchery.