Even in marriage — one of societies oldest institutions — there is apparently room for innovation. In a era when convenience is king and technologies like AirBnB, Uber and myriad dating apps have upended more traditional business models, marriage may be getting something of a makeover.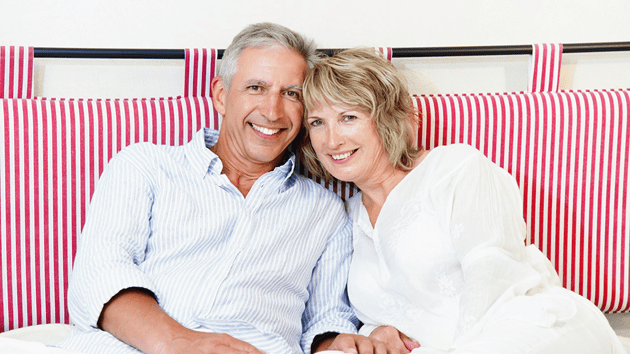 More and more, couples are looking for the security and the specificity of Contractual Marriages. Previous generations have had their squabbles and successes with more familiar prenuptial agreements, which outline the financial parameters of a relationship. But the more comprehensive Contractual Marriages take negotiating the stuff of married life a step further.
In their 2014 book "The New I Do: Reshaping Marriage for Skeptics, Realists, and Rebels," authors Vicki Larson and Susan Pease Gadoua ague in favor of the kind of detailed and prescriptive planning that Contractual Marriages provide. Larson and Gadoua point out that "couples make all sorts of arrangements within their marriage – he stays home with the kids while she brings home the bacon, she does the laundry and gardening while while he cooks and takes charge of paying bills. That is the stuff of daily living. The bigger issues, the ones the ones that will get you the kind of marriage you want, require more than just an informal agreement. They need a contract."
In many cases, Contractual Marriages go beyond determining the division of assets should a union end in divorce. Instead, these agreements lay out a set 10 year term in which the monetary boundaries during the marriage are addressed. Additionally, couples lay out their personal and relationship goals and plan for the countless issues that may arise if they have children.
Finally, and perhaps most interestingly, Contractual Marriages also include a "reevalution" of the relationship after nine years. At that point, a couple can dissolve a marriage, renegotiate the terms, or opt to continue on within existing parameters.
While the goal of Contractual Marriages is fostering an open and honest dialogue from the outset of a marriage, and avoiding acrimony should a couple's love fizzle, the practice certainly has its critics.
More traditional couples point out that litigating love take the spontaneity and emotion out of relationships. They chafe against this new, clinical approach to what has long been a decision fueled by passion, and question a couple's true commitment to a marriage if its underpinning is little more than a contract.
There is still much research to do on the long term success and impact of Contractual Marriages, and experts in the field will likely debate whether the attractiveness of these arrangements break along stereotypical gender lines. But even in early assessments, it's clear that couples engaging in the practice are creating controversy.
3 Pros & Cons of Contractual Marriage:
Pros:
According to authors Vicki Larson and Susan Pease Gadoua, "Ignorance is not bliss, especially when it comes to one of the biggest decisions you'll make in your life – marriage."
It is healthy to foster open and honest communication from the outset of a relationship.
Everyone knows where they stand — there's nothing worse in a marriage that being unsure of yourself or your role in maintaining a strong, loving bond.
Cons:
The surgical and clinical approach to marriage can remove romance and passion from the equation.
Spontaneity is the stuff of love, and Contractual Marriage can undercut the element of surprise so many couples enjoy.
The negotiation of a Contractual Marriage can set the table for impermanence. If you envision a ten year term, that could become a self-fulfilling prophecy.
Twitter, Facebook, and, movingpastdivorce.com. Terry's award winning book Daughters of Divorce: Overcome the Legacy of Your Parents' Breakup and Enjoy a Happy, Long-Lasting Relationship is available on her website.
I'd love to hear from you and answer your questions about relationships, divorce, marriage, and remarriage. Please ask a question here. Thanks! Terry