You've heard the timeworn — and so often true — cliche: marriage is work. No matter how strong a marriage or remarriage is, couples often encounter a common set of conflicts. Whether early in a new marriage, or after years together, these universal issues tend to revolve around communication, or a lack thereof.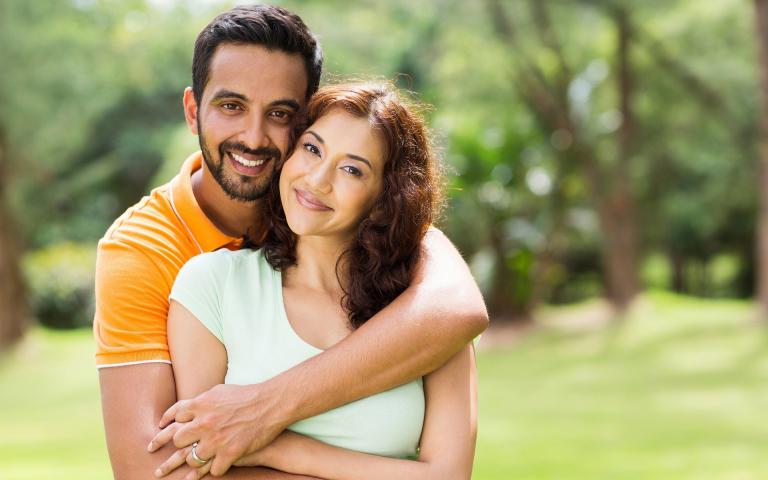 In a recent article for the Cleveland Clinic, Dr. Adam Borland explains the five most prevalent marital problems and suggests that the solution is as universal as the source of these struggles. Dr. Borland offers couples counseling, and the resulting improvements in communication, as a panacea for his five most frequent causes of stress and unhappiness in a marriage.
First, is poor communication. Whether married couples clash over the mundane, everyday back and forth of life, or fail to open themselves open emotionally and be vulnerable with their partner, ineffective communication is the first of the issues that Dr. Borland says can be improved by therapy.
Second, Borland sees a lack of physical intimacy as a source of many marital ills. Additionally, he identifies fractured trust, big life changes and events, and addiction as "the big five" forces that too often frustrate and alienate partners.
And just as all of these sources of strife are interconnected, so too are the keys to repairing a broken relationship. Dr. Borland prescription for wedded woes is built on marriage counseling aimed at improving three main tenets: effective communication, honesty and trust.
Specifically, Borland's practice is built on addressing the way in which a couple communicates so that both parties can feel heard, understood, and ultimately connected to one another. Working on honesty will naturally bolster the emotional bonds between partners. And finally, having worked on trust issues, couples will see improved cooperation.
The following are my thoughts about the reasons why I believe couples counseling can help couples:
How can marriage counseling help couples?
A motivated couple can begin to explore their problems from a new perspective.
They can learn new ways to recognize and resolve conflicts as a result of the tools provided by the therapist.
Partners can improve communication that may have eroded the quality of their interactions. It's common for couples to reach an impasse and lose the ability to be vulnerable and trusting of one another.
It can provide "neutral territory" to help couples work through tough issues or to put aside "baggage" that prevents the couple from moving on.
Couples can decide to rebuild their marriage and make a renewed commitment, or clarify the reasons why they need to separate or end the marriage.
Further, for marriage counseling to be effective, you both need to be willing to take responsibility for your part in the problems, to accept each other's faults, and be motivated to repair your relationship. It's important for you to have realistic expectations because it takes more than a few sessions to shed light on the dynamics and to begin the process of change.
All of this hard work will, in the end, reduce stress in a marriage, and lead to a happier and healthier relationship. And by putting in the work early, before stresses fracture a marriage, couples will develop the tools to approach any number of obstacles that will arise. There's comfort in knowing these problems are common, and that you're not alone. And it's clear there's comfort too in the participatory process of couples counseling, where working together will make for a fulfilling and long-lasting marriage.
Follow Terry on Twitter, Facebook, and movingpastdivorce.com. Terry's award winning book Daughters of Divorce: Overcome the Legacy of Your Parents' Breakup and Enjoy A Happy, Long-Lasting Relationship was published in January of 2016 by Sourcebooks. Her new book The Remarriage Manual: How to Make Everything Work Better the Second Time Around can he pre-ordered here.