In a recent marriage.com article, the pros, cons and positive potential of trial separations in marriages in turmoil is explored. The traditional view of trial separations is that making the decision to create space, or "take time off," in a marriage is the first of a number of steps on the road to divorce. But increasingly, the initially counterintuitive notion that couples consciously creating distance can actually save a relationship, is being explored.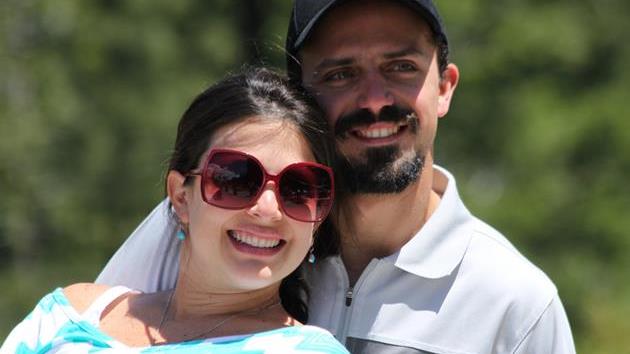 In her article, Kelli Hastings, LCSW delves into the issues surrounding trail separations. As with so many strategies employed to strengthen a marriage, she suggests that a couple must first overcome their emotional baggage and pre-programmed expectations to benefit from a trial separation. In other words, the typical pattern of couples who "clutch on tighter, work harder and give more, when they feel their partners are slipping away" must be overcome by approaching the idea of a trial separation with a constructive outlook and an open mind.
Hastings points out that while marriages do requires work, trying "too hard can create new problems and exacerbate existing ones." She also addresses the uncertainty that makes trial separations so scary for couples. Even when creating distance is beneficial for a marriage, there is no way to predict how a separation might change the dynamics of a relationship.
But, under in the right circumstances, a trial separation might make that old cliche ring true once more: distance makes the heart grow fonder. In each other's absence, couples can come to appreciate what they miss most, what they've taken for granted, and perhaps reconnect to the feelings of love, trust and comfort that brought them together in the first place.
Hastings also offers a set of rules for trial separations that are thoughtful, measured, and very likely effective in increasing the chance that a separation will bear fruit. First, she suggests that a couple should have a shared goal at the outset of the trial separation. Being aligned in the outcome you hope to see can create a bond that makes a trial separation more manageable.
Second, Hastings advises that couples embark upon a trial separation with support. Whether it's with the guidance of a marriage counselor or the assistance of a close family member or friend, creating structure for a trial separation will increase a couples' chances of finding success in the future.
Indeed, participating in marriage counseling throughout a trial separation allows a couple to maintain contact, uphold the ground rules they set, and have a structured schedule of contact that revolves around solving their problems, addressing existing conflicts, and strengthening their bond.
While trial separations remain a risky proposition, Hastings' article make it clear that they can provide much needed clarity in a marriage and offer couples the perspective to reevaluate their relationship. Taking a break can be a healthy anecdote for couples who are striving to work on their marriage and desire to live apart while doing so. Here are 8 tips to consider if you would like to try a trial separation.
5 Tips for taking a break from a relationship:
Set realistic boundaries and expectations. This includes ground rules and expectations such as talking about the duration of the break. Discuss whether you can date others. Can you text or call each other daily? Is it okay to have sexual intimacy with each other? Is it okay to stop by each other's residence unannounced?
Make an agreement to have regular counseling sessions – focusing on working on your relationship patterns will greatly enhance your chances for success. Your counselor can help you decide how often you should see each other, if sexual activity is acceptable, etc.
 Don't give them too much information or false hope but inform them of your efforts to work on your marriage. If your children are younger than age twelve say something like: "Mommy and daddy need time to figure out how to get along better so we're going to try living apart. We both love you and will make sure that you see a lot of both of us. Kids older than twelve can handle a little more information, such as: "We're not sure if we're going to work things out but we want to give it a try." Never express negatively about their other parent or bad mouth them.
Don't date other people while you're living apart. It's impossible to build trust – an essential aspect of intimacy – if you're romantically or sexually involved with someone else.
Take time to learn more about yourself and practice self-care (such as exercise and eating healthy meals) so you can view your relationship with a fresh perspective. Meanwhile, stay optimistic and connected with your partner if you are interested in reconciling.
Let's end on Tinatin Japaeridze's words: "Both time and distance have been known to refuel love and longing for one another. Simple but true.  Again, absence does make the heart grow fonder. On the other hand, if during this time apart, you realize that you hardly ever miss your partner, if might be a clear sign that you may, sadly, be approaching the end of the long and winding road. Letting go may no longer be an option but instead, your only viable solution."
Follow Terry Gaspard on Twitter, Facebook, and movingpastdivorce.com. Her book Daughters of Divorce: Overcome the Legacy of Your Parents' Breakup and Enjoy a Happy, Long-Lasting Relationship is available on her website. Feel free to ask a question here.
Terry's forthcoming book, The Remarriage Manual: How to Make Everything Work Better the Second Time Around, will be published by Sounds True in February of 2020.