In an article for The Good Men Project, Sanaa Hyder, M.S.Ed., advocates that kindness is key for couples when trying to diffuse arguments, and also is also an effective tool when approaching a disagreement before a fight erupts. Referring to a cutting edge interview of Dr. Julie Gotten (Atlantic Magazine), Hyder believes that adding kindness — and mindfulness — to your toolkit will go a long way toward creating and maintaining a happy, long-lasting relationship.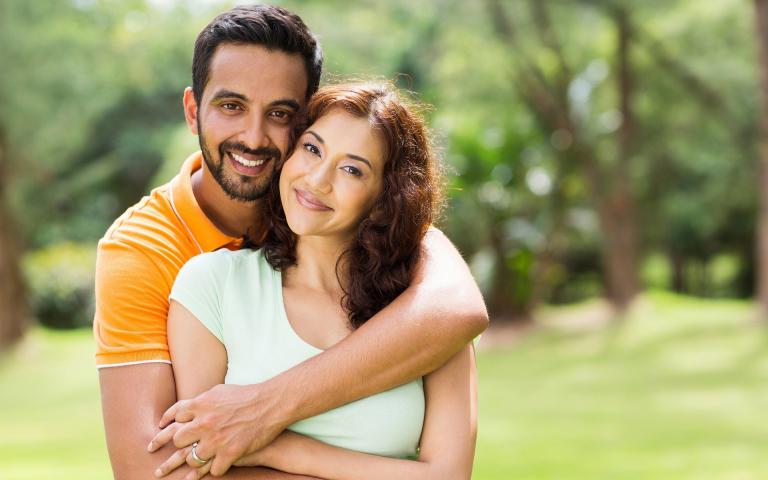 While the notion of approaching your partner with kindness in the heat of the battle might be counterintuitive, the strategy is in fact a sound approach that will mitigate the fallout of an argument and foster good will throughout a relationship, whether or not a couple is arguing.
For instance, when Suzanne comes home tired from work and asks her husband Tom if they can get take-out, even though he was expecting a home cooked meal, he might say something to her such as "I'm disappointed because I was looking forward to your salmon dinner, but I understand you're exhausted and your well-being is important to me. I love you."
To this Suzanne replies,"You really made my day when you poured me a chilled glass of wine and let me know my happiness is more important to you than a home cooked meal. Now I can relax and enjoy a take-out dinner with you!"
Truth be told, the key to realizing the benefits of kindness is in recognizing that it is hard to do. But like so many difficult and ultimately positive things, success comes from awareness and mindfulness. Couples function best when both parties are aware of their feelings, monitoring their emotional highs and lows, and when they maintain a certain distance from the feelings of anger, rage and hurt that fuels so many fights. Simply knowing how you feel and why you feel upset is the first step in employing kindness as a strategy to not only limit the damage that arguments can cause, but also to have a more productive, open and honest dialogue that will allow your communication skills to save you from blow ups.
When Hyder writes about "cultivating a habit of kindness" in relationships, she hits the nail on the head. Relationships are work, and like any good habit, the proof is in the pudding — or as Hyder puts it, "kindness begets kindness."
But Hyder goes beyond just observing that the "Golden Rule" works. In fact, she prescribes a sort of checklist with three steps that will help couples practice kindness. First, Hyder says that "thinking good thoughts" will improve communication. In other words, if you remind yourself of what you love about your partner, and even the nice things they have done for you that day, your frustration when you approach them about a problem will be softened as it is channeled through that more generous mindset. Second, Hyder makes clear the value of accepting responsibility for your emotions.
Essentially, this perspective relies on mindfulness to really pinpoint the source of your anger and frustration. Being aware of emotional baggage and underlying feelings that are not related to — but are very much informing — your current emotional state, is another tip to express yourself clearly and with the kindness your partner deserves.
Finally, Hyder says that couples should "let hope win." She asks partners to remind themselves of the the "faith" and "commitment" that underpins their relationship, and encourages people to keep in mind that many problems are not solved overnight. In other words, this fight likely isn't going to put the issue at hand to rest, so keeping a focus on your hopes for the future of your relationship will allow you to continue to keep kindness in mind.
In the end, Hyder is offering couples a gift: being mindful, hopeful and aware of your feelings and the root of your emotions will surely create a kinder communication between you and your spouse. And the lasting effects on your communication and relationship should be selfperpetuating — indeed, as Hyder says, "kindness begets kindness."
Twitter, Facebook, and, movingpastdivorce.com. Terry's award winning book Daughters of Divorce: Overcome the Legacy of Your Parents' Breakup and Enjoy a Happy, Long-Lasting Relationship is available on her website. Her new book The Remarriage Manual: How to Make Everything Work Better the Second Time Around was published by Sounds True on February 18, 2020.
I'd love to hear from you and answer your questions about relationships, divorce, marriage, and remarriage. Please ask a question here. Thanks! Terry