These are challenging times for families coping with at staying at home, financial stress, home-schooling, anxiety, fears about becoming ill, and sharing space with others who are quarantined or working at home. Stress can cause people to be irritable and inpatient. Many divorced parents are finding themselves in unchartered territory when it comes to carrying out a co-parenting plan. However, one topic that hasn't been covered much by the press is co-parenting after divorce during the pandemic.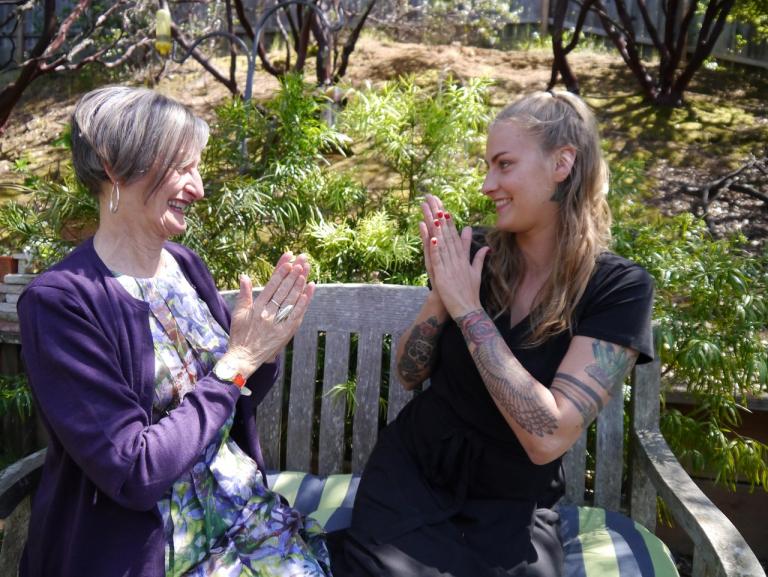 At its best, co-parenting is a wonderful opportunity for children of divorce to have close to equal access to both parents – to feel it's okay to love both of their parents. Experts agree that the outcomes for children of divorce improve when they have positive bonds with both parents. These include better psychological and behavioral adjustment, and enhanced academic performance. As a result, most divorced parents will want to do their best to uphold their child's co-parenting schedule during these unprecedented times.
Here 7 Tips for Co-parenting During the COVID-19 Pandemic:
Be the parental role model your kids need to thrive during the pandemic. Show compassion toward your children, remain clam, and don't bad mouth their other parent in their presence. Children are vulnerable to experiencing loyalty conflicts and shouldn't be in the middle between their parents. Be aware of your tone and facial expressions during interactions with your ex in front of your kids. Do your best to understand that your children feel stress too and need you to be the shoulder they can lean on for support.
Keep your eye on the big picture in terms of your children's future. Although it's stressful trying to co-parent even when we are not dealing with a pandemic, it's probably in the best interest of your children. Adopt realistic expectations and pat yourself on the back for working on co-parenting in a positive way for your kids. Remember that "This too shall pass."
Make sure to revise your parenting plan during the pandemic. You still want it to be structured and highly specific – spelling out schedules, holidays, vacations, etc., but you need to build in flexibility. For instance, if one parent is an essential staff person during the pandemic and must work full-time, it would probably be more beneficial for you children to spend more time than usual with the other parent. Using a communication notebook to share important details with your ex can be an essential tool and help you stay detached, calm, and business-like.
Find creative ways to stay in touch with your kids during the pandemic when they are not with you. These include virtual hugs with younger kids and texting and calling them. Be sure to remind them you love them and will see them soon. Answer any questions they have about Coronavirus but be sure not to overwhelm them with too much information. Younger children should avoid watching news shows and it's a good idea to watch news blasts with older children and teenagers so you can respond to their questions and reassure them.
What if you and your ex don't agree on scheduling and other issues? Do you best to communicate using "I" statements rather than "You" statements" so that your ex doesn't get defensive. Saying "I'd really appreciate it if you'd invite Cory to spend the weekend with you since the hospital added another shift to my schedule, is more effective than "You need to take Cory this weekend, my job is critical." The first statement is much better to accept by a listener and you're more likely to receive a positive response.
Minimize contact and set boundaries with your ex and his or her family. Be sure to use precautions such as social distancing,wearing gloves, and wearing a face mask when interacting with your ex-spouse and others. Set reasonable boundaries with him or her. For instance, if they try to persuade you to go into their home or car, say something like: "I'm not comfortable going in your home. I'm sure you have good intentions but this won't work for me." Always use a respectful tone of voice and try to assume the best of them since they are under a lot of stress too.
Do accept help from counselors, mediators, or other helping professionals. Most therapists and mediators are working virtually (it's called Telehealth) during the pandemic. Make sure you have plenty of support from a lawyer, friends, family, and a therapist. Use a third party mediator when needed. Most insurance companies cover Telehealth and some have even waived co-pays.
It's crucial that you take an honest look at the impact of the Coronavirus pandemic on your children and your family. Keeping in mind that this stressful time won't last for ever, and maintaining a respectful, hopeful attitude will enable you children to be more resilient. After all, you and your children deserve to have a life filled with love and happiness – plus co-parenting generally benefits children of divorce!
Twitter, Facebook, and, movingpastdivorce.com. Terry's award winning book Daughters of Divorce: Overcome the Legacy of Your Parents' Breakup and Enjoy a Happy, Long-Lasting Relationship is available on her website. Her new book The Remarriage Manual: How to Make Everything Work Better the Second Time Around was published by Sounds True on February 18, 2020.
I'd love to hear from you and answer your questions about relationships, divorce, marriage, and remarriage. Please ask a question here. Thanks! Terry