Studies show that apologizing to your partner for hurting their feelings and granting forgiveness are crucial to the success of an intimate relationship or marriage. It's essential that couples learn the value of sincere apologies and forgiveness.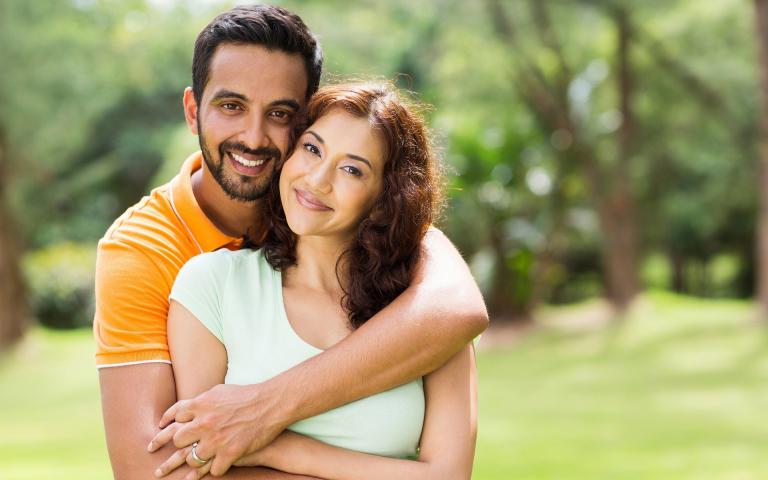 For instance, one of my clients, Lauren, 36, had been feeling resentment toward Kevin, 38, for several months since he loaned his sister money without consulting her. Even when Kevin gave Lauren a sincere apology and asked for forgiveness, she had been holding a grudge and barely spoke to his sister. But once she realized that he wasn't trying to hurt her but that his sister swore him to secrecy, she was able to forgive him and move on.
Lauren put it like this: "I love Kevin and decided that it was more important to listen to the reasons why he kept such an important matter from me. I now understand that his actions we not meant to hurt me but to keep his promise to his sister who has been struggling financially and was embarrassed about me knowing how badly she was doing."
These six tips will help you and your partner create a shared vision for your relationship, foster emotional closeness, and teach you how to recover quickly from hurt and miscommunication. By building a deeper connection and commitment to each other, you will create a deeply trusting, loving, and sustainable relationship. If you are thinking of marrying and concerned about going the distance or are already married and struggling the six tips will help you get back on track after a dispute or when one or both partners feels injured.
6 effective ways to apologize to your partner:
Accept responsibility for your hurtful actions or words and the damage you caused. Acknowledge that you messed up by saying something like "I take responsibility for my actions and I'm sorry that they hurt you." One person's ability to do this can change the dynamic of the relationship and help you recover and heal as a couple.
Use the words "I am sorry" and "I was wrong" when you apologize and make it personal. Your apology will more likely be heard and accepted if you use these words. Be specific about exactly what you did to hurt, humiliate, or embarrass your partner. For example, "I'm sorry for hurting you and violating your trust. I was wrong when I embarrassed you in front of your friend and I am sorry for my unkind words."
Explain to your partner how you plan to repair the situation (if this is possible). For example, if you said something to hurt your mother-in-law's feelings, you might offer to apologize to her over lunch or by writing her a note.
Describe what you said or did in specific terms without making excuses or blaming your mate or someone else. Using "I" statements rather than "You" statements can help you avoid the blame monster. For instance, you might say "I'm sorry for purchasing a new laptop without consulting you when our budget is tight." This is more effective than saying, "You never approve of me buying things so why would I tell you?"
Ask your partner to grant you forgiveness. Be specific about your actions and words that need to be forgiven. Be sure to do so when the setting is conducive to a private conversation and there aren't any distractions (TV, cell phones, children in the room, etc.).
Don't let wounds poison your love for your spouse. Be vulnerable and don't let your pride cause you to hold on to being "right." Discussing what happened with your partner and taking responsibility for your actions will allow you to let go of resentment so you can improve the quality of your relationship.
Heartfelt apologies are an essential ingredient of a strong, healthy intimate relationship. Accepting that you and your mate do the best you can will help you be more understanding. When you acknowledge your flaws, it means that you can be vulnerable with your partner rather than allowing your pride to damage your communication with him or her.
Twitter, Facebook, and, movingpastdivorce.com. Terry's award winning book Daughters of Divorce: Overcome the Legacy of Your Parents' Breakup and Enjoy a Happy, Long-Lasting Relationship is available on her website. Her new book, The Remarriage Manual: How to Make Everything Work Better the Second Time Around was published by Sounds True in 2020.
I'd love to hear from you and answer your questions about relationships, divorce, marriage, and remarriage. Please ask a question here. Thanks! Terry