It's no surprise that most people abandon New Year's resolutions fairly soon after making them. In fact, studies show that there are many obstacles that prevent people from keeping them such as being unrealistic or making resolutions that are too vague.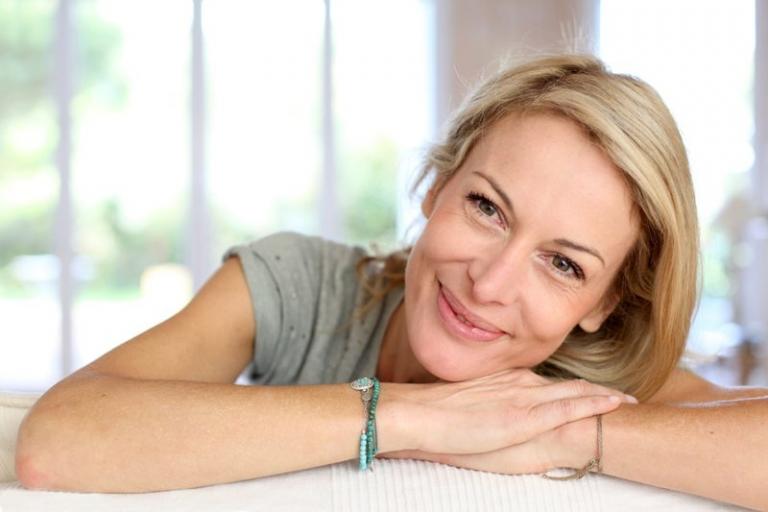 If you find yourself recycling a goal from last year, consider crafting a new one. For instance, Karen, 42, found herself making the same goal every year of losing ten pounds but never achieved it. But when she combined her goal with her value of eating healthy, organic foods, it was more attainable.
Karen put it like this: "After reflecting on past defeat, my New Year's resolution in 2021 became: 'I'm going to eat more fruits, vegetables, and natural foods, and not buy packaged and frozen foods so I won't be tempted to eat them."
When contemplating New Year's resolutions, it's important to be specific. Most people set goals that are too vague and so not easily reached. According to Tara Parker Pope: "Resolutions tend to be too big without any thought about whether they are practical or even possible," For example, making a resolution such as "I will do yoga every morning" is vague, but setting a goal of doing 10 minutes of yoga 5 days a week is more attainable.
Further, making a resolution that is realistic will help you succeed. Consider your schedule, lifestyle, and personality when setting a goal or making a resolution. For example, Karen loves exercise but wasn't able to find time to do a 60-minute class in person or on You Tube until she found out that 30-minute classes were an option. In fact, she discovered a 30-minute kick boxing class and liked it so much, she was able to find time to fit it into her schedule three or four days a week.
10 New Year's resolutions that are keepers:
1. Workout to feel good, not to lose weight: Find a form of exercise that fits your personality and lifestyle and stick with it. For instance, if you love to walk, build in 30 minutes each day to walking two miles before or after work. Even if others would find this boring, find your passion and the pounds will disappear. If you need to miss walking a couple of days a week due to work or family commitments, pat yourself on the back for the days you accomplished your goal!
2. Unplug electronic devices one hour before bedtime: Research shows that this practice will help you sleep better and restore your memory and concentration. Grab a book instead and make it your goal to read at least one chapter a night. Make it a habit to charge your phone in a nearby room!
3. Declutter: Clutter can cause your stress to rise. A 2010 study showed that women who had a lot of clutter have higher cortisol levels in their brain (the primary stress hormone) —and their depressed mood increased over the course of the day. Those who had less clutter were less depressed and happier throughput their day in this study.
4. Practice more self-care: make an effort to practice 60 minutes a day: This includes exercising, reading, talking to a friend, or taking a soothing bath. In order to do this, you'll need to focus a little less on others and more on your own needs.
5. Read more: Research shows that reading is good for your brain and increases your memory and concentration. Leave a book on your living room coffee table and on your night stand for reminders.
6. Pay off credit card charges monthly: Focus on lowering your debt to reduce stress. If an item is too expensive to pay off that month, say no!
7. Start a Gratitude Journal: Write down three things you're grateful for each day before you go to bed and this will improve your sleep and attitude the next day. Review your list at the end of each week.
8. Use more positive self-talk: What you say to yourself can affect your mood, according to Shad Helmstetter, PH.D, author of Negative Self-Talk and How to Change it. Negative self-talk such as "Nothing ever goes right for me" is everywhere and to change it, you need to write down and say positive things to yourself such as "I'm going to find a job that is more rewarding."
9. Let go of grudges: Wouldn't it be nice to start 2021 with a clean slate? Leave hate and resentment behind. If you can't bring yourself to forgive someone in a genuine way, at least work on accepting them. This doesn't mean you condone their actions, but you simply give them less power over you!
10. Stop your inner critic: Most of us self-sabotage by being hard on ourselves. Instead, be kinder to yourself in 2021 and you'll feel happier and less anxious or depressed. If you have a friend who is negative, limit your contact with them.
Finally, inviting your partner or a friend to engage in your New Year's resolution will help you maintain it. You will find that having someone to support you can push you to stick with a plan. It's much more likely that you'll accomplish your resolution if you have company and support.
For instance, Alicia, 34, didn't often break away from her home office to accomplish her resolution of walking 30-minutes four days a week until her younger sister agreed to stop by her condo a few times a week after work. Likewise, if you make a New Year's resolution to let go of grudges, check in with your partner or a friend and ask them how you are doing with this valuable plan. Being vulnerable and asking for help, can strengthen your resolve to succeed and also bring others into your life in a positive way!
Find Terry on Twitter, Facebook, and, movingpastdivorce.com. Terry's award-winning book Daughters of Divorce: Overcome the Legacy of Your Parents' Breakup and Enjoy a Happy, Long-Lasting Relationship is available on her website. Her new book The Remarriage Manual: How to Make Everything Work Better the Second Time Around was published by Sounds True on February 18, 2020.
I'd love to hear from you and answer your questions about relationships, divorce, marriage, and remarriage. Please ask a question here. Thanks! Terry