Expect plenty of storms in remarried life. The complications of a newly created stepfamily or blended family can be daunting and it can take years for the family "norms" to take hold. Conflict and rivalries between family members – especially stepparents and stepchildren – can make day to day life stressful and chaotic at times. Adopting realistic expectations will help you navigate these challenges.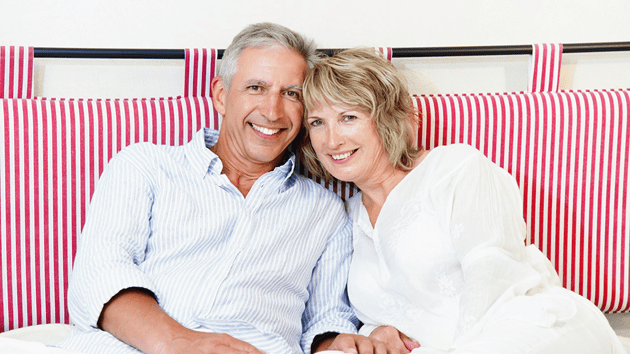 Most experts agree that it can take a remarried family up to four years to reach a state of equilibrium. For instance, Kyle, 52. and Melissa, 48, were not prepared for conflict between their children. Since Kyle works a lot in an emergency room, he is gone sometimes for 12 or more hours, which leaves Melissa to referee between their four kids.
Melissa reflects, "I just wanted my two daughters to get along with Kyles's two girls on weekends and didn't anticipate all the drama and yelling between them. Sometimes, I literally had to split them up and tell them "no contact" until they cooled down. It's gotten worse during the pandemic and sometimes I feel that I'm losing my mind."
Kyle responds thoughtfully, "It's so true! One of Melissa's kids, Stephanie, is jealous of the time I spend with her mom, and can pitch a fit over the littlest thing. I'm trying to remember that she's only nine years old and misses her mom, and so I give them time together."
Honesty and Communication
Can a second marriage be sweeter than the first? The fact of the matter is that you can create a more fulfilling second marriage if you give yourself permission to be honest, open and take risks, such as telling your partner what you need to be happy in a positive way.
Honesty and communication are key issues in a second marriage. According to author Marcia Naomi Berger many couples believe the myth that if a marriage is healthy all issues get resolved. She writes: "Simply put, it is not the presence of conflict that stresses the relationship; it is the manner in which the couple responds. Positive, respectful communication about differences helps keep a marriage thriving."
After all, when people get remarried, they carry baggage from their first marriage that can cause them to sabotage a new relationship if they haven't healed and worked through the issues that contributed to the demise of that relationship. Add to that baggage is the realization that there are often a lot more players in a second marriage – such as children from former spouses, step-children, and sometimes even new children from this marriage. Couples also often rush into tying the knot without truly getting to know each other.
10 Secrets to Success in a Remarriage:
Create a comfortable and safe atmosphere. For instance, using humor to diffuse tension; or offering your partner or kids signs of appreciation such as "I love it when you snuggle with me on the couch." Take a walk or enjoy time in nature to enhance positive communication between all family members.
Establish an open-ended dialog regarding concerns of ALL family members. Don't be surprised if some of your discussions are heated – especially around hot-button issues such as money, custody plans, chores, vacations, etc. Remarried couples bring emotional baggage with them from their first marriage so be sure to set ground rules for respectful conduct such as "No name-calling or yelling is allowed."
Don't sweep negative feelings under the rug. Express thoughts, feelings, and wishes in a respectful and timely way. Take a risk and deal with hurt feelings – especially if it's an important issue rather than stonewalling or shutting down. Doing this allows you to be a good role model for your children and stepchildren. This is especially important since they probably did not observe this before their parents' marriage collapsed.

Discuss hot button issues and personality conflicts privately – always avoid trying to prove a point and examine your part in a disagreement. Assume the best of your partner and compliment them for a few things you like about them or their actions daily.
Always apologize when you hurt your partner or family members feelings. Apologize even if you didn't mean to hurt your partner, child, or stepchild's feelings. Be sure to be specific about what you want to make amends for and say something like "I hope you will forgive me for calling you a name because I really care about your feelings." Granting a partner forgiveness isn't the same as condoning the hurt done to you but it will allow you to move on. Try to remember you are on the same team.
Make your marriage a priority. Make a commitment as a couple to do things you enjoy with and without your children. A "date night" or couples time can be very enriching – even if it's going for a walk or grabbing a sandwich at a restaurant together.
Don't let differences in child rearing come between you. The role of the stepparent is one of a friend and supporter rather than a disciplinarian. Learn new strategies and share your ideas.
Don't issue ultimatums such as "I'm leaving if things don't improve." Take the "D" word (divorce) out of your vocabulary. Make a commitment to stay together (unless there is abuse) and accept that there will be ups and downs. Discuss expectations to avoid misunderstandings.
Take a break when things get heated. It's a great idea to take a 20 minute break when one or both partners feel flooded and agree to have a short recovery conversation later to see if you can come to a compromise or agree to disagree on hot button issues.
Schedule family meetings at least twice a month to clear the air. These meetings should be relaxed and give everyone a chance to talk. Ask someone to write down both positive and negative comments and be sure to set some ground rules, such as "no interrupting or saying mean things to others." In fact, family members can write positive comments in one container and things they'd like to see change in another container.
If you embrace the notion that conflict is an inevitable part of a marriage, and that not all problems have to be resolved, you'll bounce back from disagreements faster and build love, trust, and intimacy with your partner. Over time, many of the kinks in your marriage will smooth out and you'll adjust and thrive in your second marriage if you learn that being happy is more important than being "right."
The best way to beat the odds and to see your second marriage succeed is to risk being vulnerable with your partner so you can repair conflicts, making your marriage a priority, and having realistic expectations. Determination, respect, acceptance, patience, and having a good sense of humor can go a long way to improving your chances of success the second time around.
Find Terry on Twitter, Facebook, and, movingpastdivorce.com. Terry's award winning book Daughters of Divorce: Overcome the Legacy of Your Parents' Breakup and Enjoy a Happy, Long-Lasting Relationship is available on her website. Her new book The Remarriage Manual: How to Make Everything Work Better the Second Time Around was published by Sounds True on February 18, 2020.
I'd love to hear from you and answer your questions about relationships, divorce, marriage, and remarriage. Please ask a question here. Thanks! Terry