While it's normal to desire companionship, excitement, and a sexual relationship after a breakup, it's important to take it slow so you can assess whether the relationship is casual or long-term when you have children. Ask yourself, "Is my new partner just a fling or does this relationship have lasting potential?" After all, you might have great chemistry with someone, but they might not be suited to become part of your family.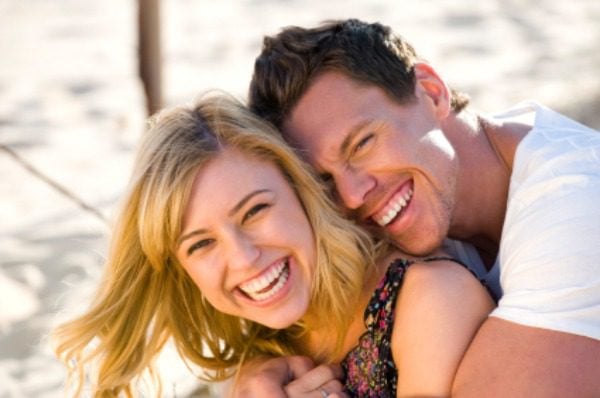 Here are 8 concerns many single parents should have about a new partner:
Is this person interested in a fling, or are they good marriage material?
How do they feel about being in a committed relationship?
Do they have a good relationship with their family of origin?
What is their typical way of dealing with conflict? Do they talk things out when they are upset or go into a shell like a turtle?
Does this person like and enjoy being around children?
What would they consider a good solution to a time when your relationship is rocky?
Do they condone infidelity or is it a deal breaker?
Where do they see themselves in 5-10 years?
I've witnessed many new relationships go sour when a partner is introduced to children too quickly. It can cause anguish for everyone, especially children who are probably holding on to the idea that their parents will eventually get back together. It may take them time to accept a new person in their life, so take things slowly.
When you find a person that you are becoming seriously involved with, be sure to prepare your children in advance for the first visit. Keep in mind that the setting and timing of an introduction is vital to your success. Rather than planning a long visit, it's best to have a brief, casual meeting with few expectations.
Just because you are smitten with your new love, it doesn't mean that your kids will share your positive feelings. In fact, children of divorce often feel rivalry with their parents' love interests, especially the first few years after the divorce. Children need time to adjust to their parents' split, and it can take at least two years for them to get over anger, sadness, and other emotions.
The key to competent parenting post-divorce is healing the whole family, and introducing a new partner too soon might complicate, delay or damage this process. Have realistic expectations about your children's acceptance of your new partner. Talking to a relationship coach or therapist may help you to make a smooth transition into this next phase of your life and to help you to decide when to tell your children about your new love interest.
Terry would love to hear from you if you have any questions or comments here. To find out more about her research, order her book Daughters of Divorce: Overcome the Legacy of Your Parents' Breakup and Enjoy a Happy Long-Lasting Relationship.