Tony Rossi has a terrific post up, today revisiting a great film for Father's Day.
My husband and I stopped exchanging gifts a long time ago, but he really loved Frequency, and he's been working hard and getting sick; vegging out before a favorite movie is one of his recouping methods, so I think I'll get it for him.
If you're also looking for something "small" to give on Father's Day, you can't go wrong with one of these books — all of them are true, and any of them might strike a resonant chord in the heart of a dad: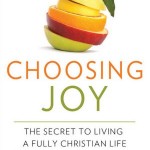 Dan Lord's Choosing Joy is one of those books I always mean to write about more than I get to. In this slim book, Lord chronicles his life, from growing up without a father, to living in poverty, to enjoying a measure of success in the world that ultimately proved both empty and dark, until he came to know real joy — and to understand that, like almost everything else, it is a choice. It's a great book.
The Miracle of Father Kapaun is a great little book — also not "big" in size but really "huge" in content. Father Kapaun may well become our first American chaplain beato, and his story is fascinating and inspiring.
If your husband is, like mine, a man who likes to get involved with his community and help improve it, Rebuilt: the Story of a Catholic Parish might be an excellent choice. This is the story of how one Catholic parish that was on-the-ropes and dying managed to come back to life. My husband is currently reading this and loving it, and if you like to give your parish priest a little something on Father's Day, this might be the thing, because it is very hopeful and encouraging!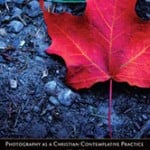 If Dad is (also like my husband) a guy who loves to take photographs, check out Christine Valters Paintner's Eyes of the Heart: Photography as Christian Contemplative Practice. Christine is a Benedictine Oblate, and a favorite writer. This is actually one of the Patheos Book Club recommends, and you can even read a chapter excerpt to size it up, if you like!
Maybe Dad is wondering how to juice up his spiritual life? Daria Sockey's The Everyday Catholic's Guide to the Liturgy of the Hours is a fast, helpful walk through The Prayer of the Church. For a Dad who is wondering how to reclaim 20 minutes for prayer, of a day, or even for one who is retired and wants to devote more time to prayer but isn't sure where to start, start here.
And, speaking of a father who is at or near retirement, Paula Huston's A Season of Mystery: 10 Spiritual Practices for Embracing a Happier Second Half of Life is a lyrical and refreshing look at how to make the best of that "second half", and it's not all about buying a boat or looking outside of the self. It's really lovely.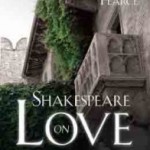 Finally, if Dad is a bit of a classicist, Joseph Pearce's Shakespeare on Love: Seeing the Catholic Presence in Romeo and Juliet. I've only had a chance to flip through a review copy but Pearce is a beautiful, always insightful writer, and the book (with perhaps a glass of wine) seems to me to be an excellent opportunity to brush off the brain cells and think about something besides life and work and bills and so forth.
And there is always, you know…that book over in the sidebar, that Dad might like, too! Heh. Speaking of which, Kathryn Lopez and I have a thorough chat about it, here