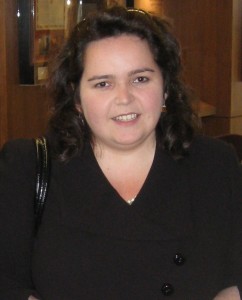 She looks so sweet, doesn't she? Smart, and nice and soft-spoken. And I've met Kathryn Lopez and she really is all of those things, plus she is a completely down-to-earth, authentic sort who would "give you the shirt off her back", as the saying goes, if she can help you out.
So, when someone like this says, "how about I interview you, regarding your book" you think, "well, this will be lovely; a piece of cake! I'll have a gentle afternoon burnishing my ego and tra-la-ing my way through the thing!"
And then she sends you her questions. There are dozens of them, and they all take you to account; they quote you back to yourself and say "defend that!" They say "what did you mean by this?" And, how can you know it?"
And your jaw slams to the floor and you think to yourself…how can someone this sweet be so sharp? How did this iron fist get into that velvet glove? I never expected a razor blade inside that candy apple!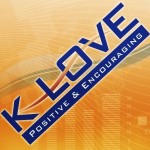 And you feel your shoulders curling around your ears as you whimper "whhut?" and write back to her, saying "these are really good questions…I'll…needalittletime…especially on that sacrilege one….
And then comes that very blithe email in reply, "Take all the time you need…" that somehow reads rather like Clint Eastwood in a steely squint: "make my day…"
My interviewing skills are weaker than K-Lo's. I tend toward the curbs and sidestreets, with a lot of roundaboutation, particularly at speedbumps. I'm the cabbie who keeps looking back at you and talking, assuming we'll get there eventually so why not enjoy the ride. Kathryn drives right through the boulevard and is not deterred by what's behind or on the periphery, and speedbumps are only things to speed over, to get some lift. Once we're airborne, it's all the better to get where we're going!
I say all of this in jest. I kid. I'm writing with affection and admiration, and a great deal of gratitude, because in our interview, it was good to be challenged — to have to think things through, anew, and even expand on a few themes for clarity's sake. Ultimately — although it was long — it was a blast, and I had a good time and even learned a few things. Do check out the whole interview. I think you'll like it, too!
Related:
TechTalk at Catholic Mom: On blogging while Catholic