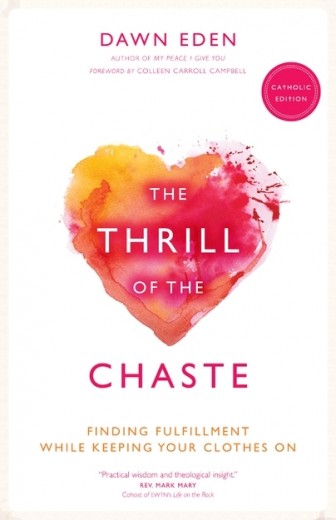 If you take a look at Dawn Eden's excellent book, The Thrill of the Chaste: Finding Fulfillment While Keeping Your Clothes On, you'll see a little blurb from me that says:
"Dawn Eden's book helped me to understand that virtue is about much more than our sexuality; its pursuit is a positive action applicable to our work, our relationships, our prayer, our play, our daily bread–indeed, it is applicable to every aspect of our lives. So is this book."
I meant all of that. Having spent little time in my life pondering virtue — mostly because I have been kept too busy trying to understand my sins — Dawn's book was an eye-opener for me, and the impetus for many days of lectio spent exploring what "virtue" means beyond the realm of sexual continence, or integrity, or a conscious choice not to engage in gossip.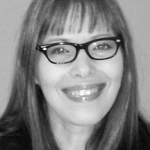 The promised freedoms of the sexual revolution having led her to a narrow and empty place, Dawn Eden began a socially risky pursuit of chastity. What she learned, and chronicles beautifully in The Thrill of the Chaste, are lessons meant not only for single women, but for men, too, and for couples. I think the book can forever change the way you think of "yes" and "no" as the world understands the words.
Eden's first embrace of Christianity (and her first iteration of the book) had her living as a sign of contradiction against easy consent, even as she sought the husband she was certain God had for her. In this new "Catholic" edition of The Thrill of the Chaste, Eden is still living as a sign of contradiction — the world, after all, still misunderstands chastity as being little more than a dreary and joyless island of "no" — but she has become, also, a rather paradoxical witness to the world of "yes". Her commitment to chastity and exploration of virtue has opened up for Eden a "yes" of boundless width and breadth, and within its depths reside the contentment and consolations of authentic love, which we all seek.
As she works toward pontifical doctorate in theology, Eden writes of coming to understand the meaning of vocation within the single life, and how the virtue of chastity has brought meaning and richness to her relationships with all sorts of people.
Ultimately, The Thrill of the Chaste is about how doing the right thing, the affirmative thing (and, in our era, the sadly unusual thing) becomes, at its core, the daringly optimistic thing, because it draws you continually toward meeting God in the midst of daily mystery. Eden has found that thrilling enough to have discerned a call to live in consecrated celibacy. The joy with which she writes of this calling nearly leaps off the page. It testifies that answering the ever-affirming "yes" of God with a "yes" of one's own is the key to discovering a simple reality: our lives are meant not to meander but to be grounded in the steady vocation to which every one of us is called, within our spheres.
A life lived in vocation is a life lived in intimacy, both with God and humanity. How beautiful is that?
Eden discussed much of this, and more during an interview with Kathryn Lopez. I urge you to give it a read, and pick up The Thrill of the Chaste. Her book is, in a way, about the resurrection of a soul, and it may well prove to be the perfect read during the upcoming weeks of Easter!