… I know it can be hard to talk about pro-life issues with someone who is adamantly pro-abortion. It's an emotionally charged topic where logic and respect for differing opinions can get tossed out the window in favor of yelling and screaming. Having walked a hundred thousand miles in the shoes of a pro-abortion advocate I can indeed empathize, so I know arguing with someone is not the way. No, the most effective way to change minds on the issue is to show people what abortion really is and to educate them about human development.
That's why I find those who deliberately spread misinformation about abortion particularly vile and contemptible …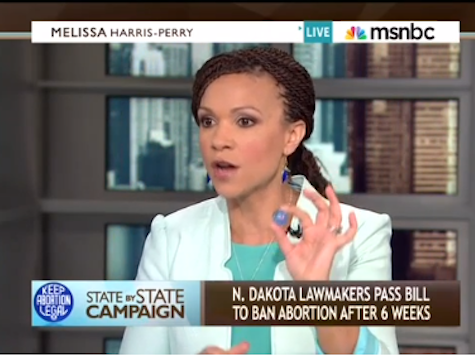 "I'm not a real doctor. I only play one on TV."
This image is a screen shot of Melissa Harris-Perry holding up a model fertilized egg and referring to it as a "thing", further elaborating that if the "thing" is allowed to turn into a human it will cost a woman a lot of money. She then continues on to say that those who believe that thing she holds is a human have based their opinions on faith whether than science.
I know the story is over a month old, ancient in the internet world, but it continues to bother me. For several reasons I can't let it go. The first being her deliberate wardrobe choice. Yes, I'm picking on her clothes.
It took me awhile to put my finger on it but then it hit me… she is intentionally trying to look like a medical professional. Go ahead, image search the word "doctor".
Looking at her at face value in her lab-coat-white blazer and scrub colored blouse, those who don't know better might assume she is a physician and think she actually knows what she's talking about. This was her obvious intention. People trust doctors, not liberals with degrees in English and Political Science. She is deliberately practicing to deceive, using her wardrobe to subconsciously suggest a level of expertise she does not possess.
The second thing I want to address is this popular, albeit misguided, notion that person-hood is defined by faith and not science.
Last time I checked, a woman's fertilized egg will not turn into anything other than a living breathing human being. Not a whale. Not a cat. Not a goat. A human.
Why? Because it is distinctly, genetically human. She says "if this thing is allowed to turn into a human". Um, news flash; it's already a human and was so from the moment of conception. There is no allowing for that biological and very scientific fact. What she means is "if you allow it to further develop", as the embryo will not turn into anything other than what it already is. Human.
What pro-abortion advocates need to understand and come to grips with is that –
This…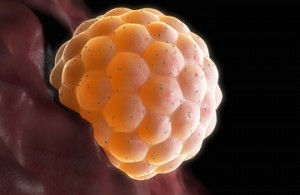 looks…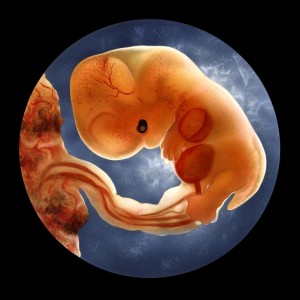 exactly…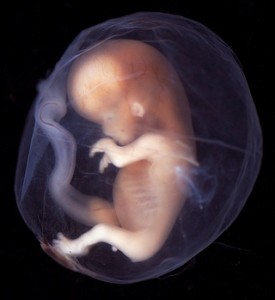 how…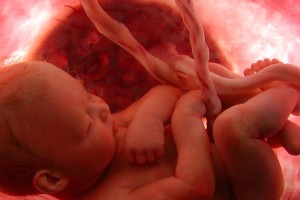 a human…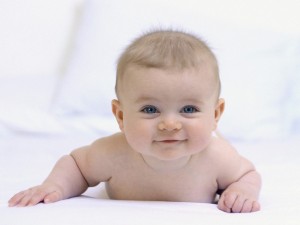 is supposed…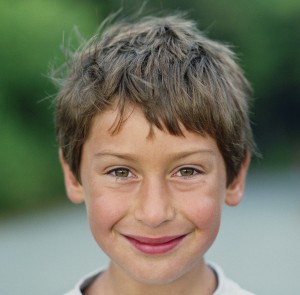 too look …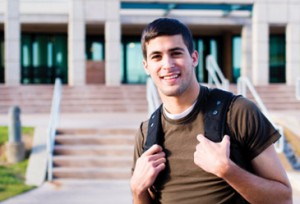 for that particular stage …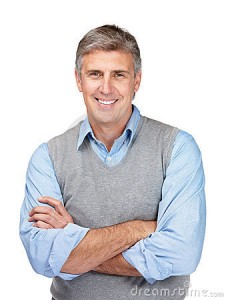 of their development …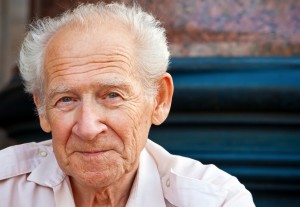 When you say it's OK to kill a human in one stage of development you say it's OK to kill them in any stage. And that, folks, is abortion. The killing of human in it's most fragile and innocent stages of development. No "ifs" about it.