… My co-worker went to visit the in-laws in New Jersey. Upon his return he presented me with a key chain from this magical place called Nun's Beach in Stone Harbor, New Jersey. A beach full of nuns! My imagination soared. I could hardly contain it. My two favorite things coming gloriously together, besides chocolate and peanut butter and gin and tonic… nuns and the ocean.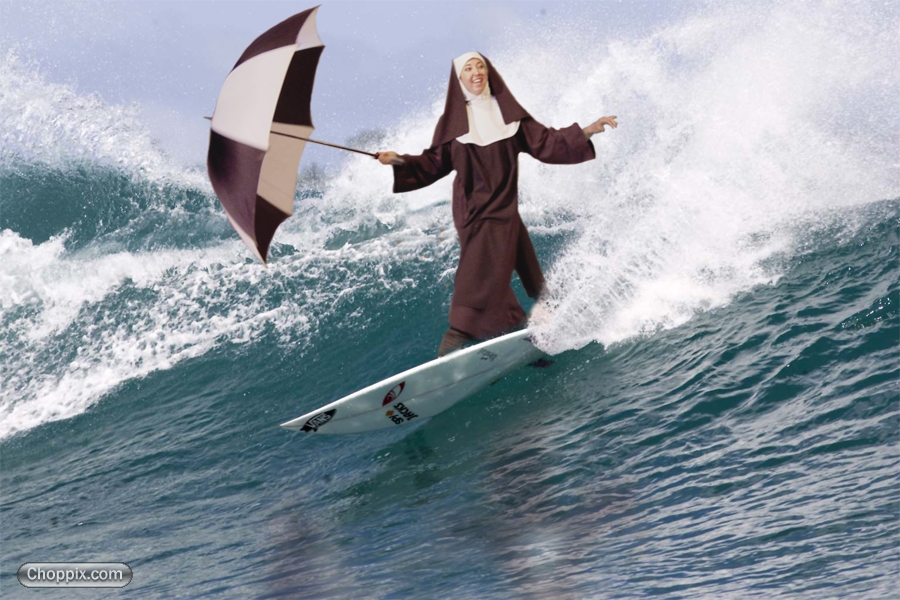 Ok. I got a little carried away.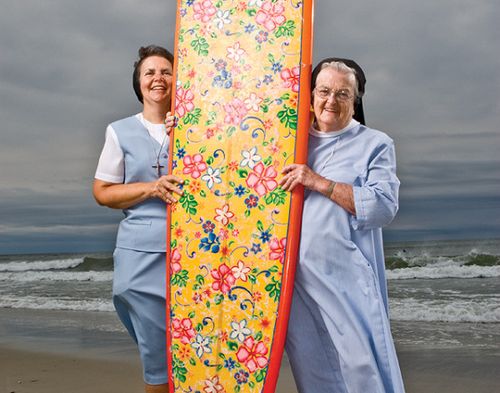 Image from Surfer Today.
The nuns host an annual surf competition that raises money to maintain their retreat house, Villa Maria by the Sea. They also have a surf shop which sells boards hand painted by the nuns, key chains, t-shirts and other assorted Catholic kitsch. The stretch of beach in front of the retreat house became known by locals as Nun's Beach.
The nuns don't participate in the contest but they do enjoy watching the contestants. In an interview, Sister James, the retreat's property manager said, "It's very peaceful [to watch the contest]. You see how the water holds them up, balances them and if you ride with the water, it will get you where you want to go. That's how it is with the grace of God." [Read More] [See More]
Nuns relaxing at Villa Maria.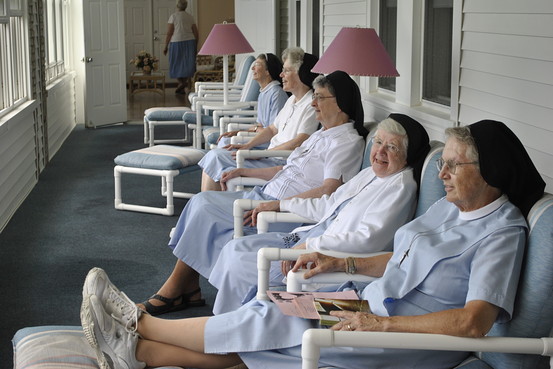 Isn't that a great story? The only thing that could make this post any better would be more beach nun gazing. So… now we gaze.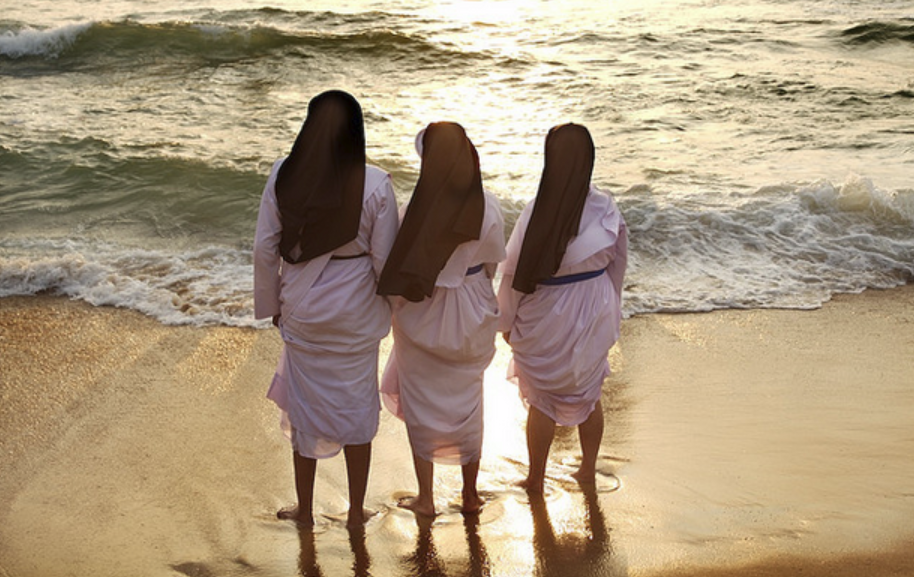 Nuns at Cherai beach, just north of Kochi, Kerala, South India.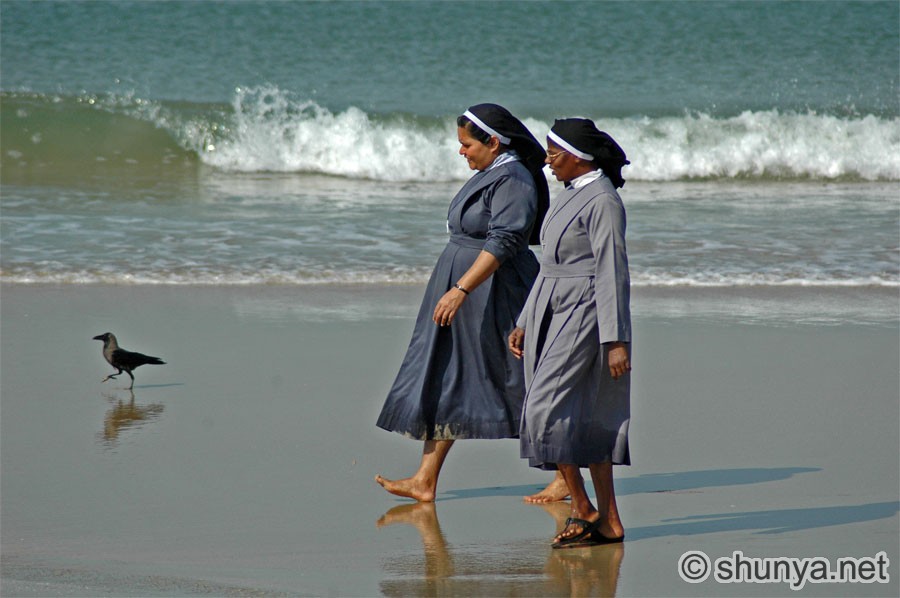 Nuns on a beach in Benaulim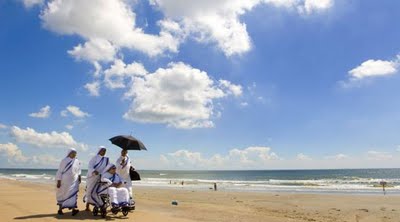 Missionaries of Charity on a beach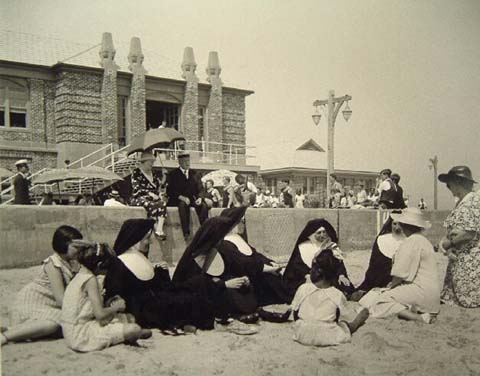 Nuns on a beach in Queens, NY c. 1934