… Like to remind us that we should be making serious reparations for our sins and the sins of others.
August 6, 2013 (LifeSiteNews.com) – Although Facebook has blocked accounts belonging to Christian ministries, Sarah Palin fans, and a Fox News commentator as offensive, a page that states the "Virgin Mary Should've Aborted" is still going strong.

The blasphemous page's administrators – who say they are women in their 20s going by the names "Z" and "Lilith" so believers "don't hunt us down and kill us for our beliefs" – revile all religious belief and believers while glorifying abortion and drug use.

The website says that God raped the Virgin Mary and that the world would be better off if Jesus Christ had been aborted.[Source]
Things like this don't anger so much as frighten me. Everybody knows talking about someone else's momma are fighting words. I don't imagine God finds much humor in the mockery of His Mother or the idea that His Son should have been aborted.
And While it's doubtful Facebook will take any action against the offending page we can still actively counter the effects of such blasphemies. But with a "tweetfest" and a half an hour of prayer? That's cute.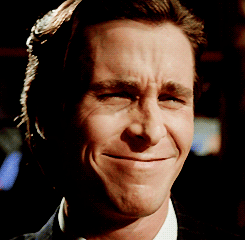 Our Lady of Fatima is not impressed.
Our Lady's plan is founded on three simple, but powerful requests. The first is a request for prayer, most particularly the Holy Rosary prayed daily and the devotion of the Brown Scapular. The second calls for us to make reparation for the sins and outrages perpetrated against God's Grace and blasphemies against the Holy Hearts of Jesus and Mary. The third request is for consecration to the Immaculate Heart of Mary.
Oh, and then there's going to mass the
first five Saturdays
. Which means you may have to go to mass TWO days in a row! Horror of horrors!
So yeah… make serious reparations, people. Pray like your life and the life of someone else depends on it, because it literally does. Being an internet slacktivist isn't going to keep anyone out of hell.
UPDATED 8/7/2013 @ 9:40 pm – Surprisingly, Facebook did remove the page. It took all of 4 seconds for the admins to get it up and running again at "Virgin Mary STILL Should've Aborted". Like cockroaches. A few people have me asked how to report it specifically as hate speech since Facebook has made all those recent changes… so here goes.
1- Click on the down arrow next to "Message"
2- Select "report"
3- Click on "It shouldn't be on facebook" <- this is the ONLY way to report hate speech

4- It will give you some choices as to why. Click "hate speech"
5- a menu will give you the option to select "it targets a religious group"
6- Lastly, select the box "report to Facebook"
7- Pray the rosary for these damn fools.