… I am terrible mother, with little regard for my son's safety. I let him play outside after dark, armed with nothing more than a flashlight. For birthdays and Christmas, I buy him things like knives and duct tape. He is routinely left unsupervised in the yard.
I am a terrible mother, with little regard for my son's social development. A teacher once referred to him as "socially naive" because he didn't get cultural references made from television and pop music. Most people own a TV for every room; we have a bookcase in every room. Even the bathroom.
Now that we've established what a horrible, reckless mother I am, allow me to present the things you should never ever buy your sons, unless your desire is to be a terrible mother as well. You've been warned.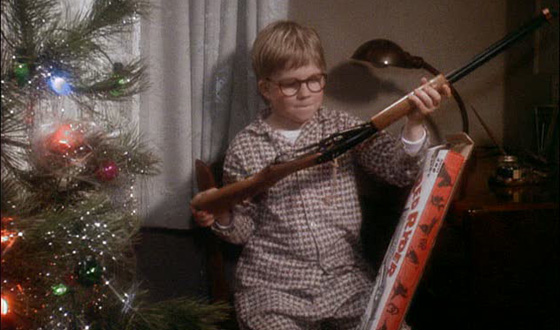 Gerber's paraframe Tanto knife — for when you don't need a full utility knife with bottle opener and nail file. For $13 you can purchase the Tanto mini. Bonus, may help develop first aid skills and improve tourniquet tying techniques.
Backyard Ballistics — written by engineer, William Gurstelle, chapters include 'Back Porch Rocketry' and 'Greek Fire and the Catapult.' Guaranteed to test the response time of your local fire department.
Magazine subscriptions to Backerpacker and Popular Mechanics. I know for a fact, really despicable moms read Garden and Gun magazine. Only nice moms read Martha Stewart or Southern Home.
Books, glorious books — Anything by Jules Verne, Calvin & Hobbes, or from this list. Warning, may ignite their imaginations.
Eagles Nest Outfitters single hammock — for when your kids want to relive the nursery rhyme, Rock-a-bye Baby. Bonus, choking hazard and limb entanglement.
Fun stocking stuffers — duct tape, UV Buffs, pocket compasses, wool hiking socks with liners, storm proof match kits, and carabiners with compasses, freeze dried food or jerky, fishing lures, live bait, and animal pelt hats.
Other stuff horrible moms buy their sons — Air soft guns, throwing knives, Nerf crossbows, and fireworks. The home distillery kit is really more of a college graduation present or gift for dad.
Merry Christmas. God Bless 'Murica. Blow shit up.
11-15-13, a special welcome to Instapundit readers and thanks to Glenn Reynolds for sharing this post.