… Joseph Susanka, over at Summa This Summa That, has a really great series of Lenten music. It's like taking a mini internet retreat.
Take a moment to let your soul get stirred.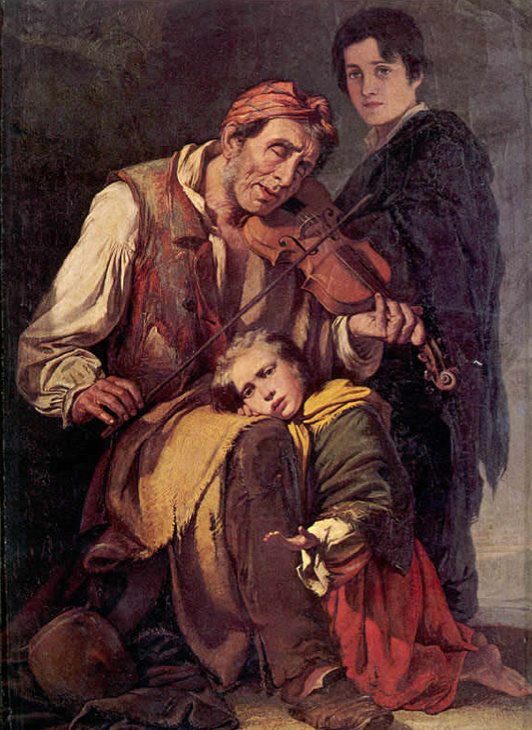 The Poor Rebec Player, by José Rodrigues c.1855 (public domain)
Other good stuff on the internet, Read the Summa in a year… for free.
See, the interwebs isn't all evil.