… Willy Herteleer went to mass every day for twenty five years straight. He was well know among local clergy and the Swiss Guard. He was regarded as happy and friendly, a man of rich faith who enjoyed chatting with pilgrims about confession and the Eucharist, which he called his "medicine."
When he died he was given a funeral mass and buried in the Vatican cemetery established for Flemish and German nobility.
Willy Herteleer was not nobility. Not in the earthly sense. He was a homeless man.
VATICAN CITY (CNS) — A homeless man who faithfully attended Mass at a church inside Vatican City for decades was buried in a Vatican cemetery after it was discovered he had died and was left unidentified in a hospital morgue. [Read more]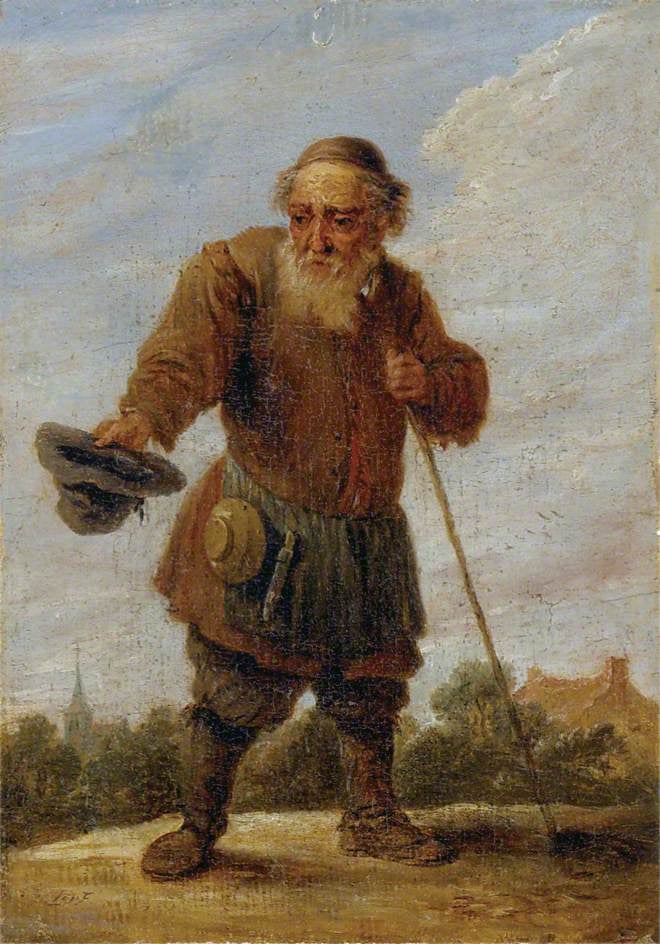 An old Beggar by David Teniers II (undated)
If ever there exists people who can claim to feel abandoned by God, it's the homeless. I struggle daily to fight back bitterness at my poverty, poverty that is really wealth in comparison to homelessness.
And yet there he was, for twenty five years, faithfully attending mass and making sure we took our medicine.
Requiescat in pace, Willy Herteleer.