… In other news. I'm poor. Depressingly so. In your charity please see the go fund me page I set up to help me replace the gorilla glued, rust bucket I've been driving around.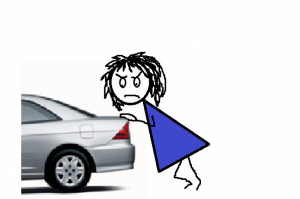 If you were looking for charitable causes this Lent; charitable cause right here.
Yeah it sucks. It's tacky and I feel like as ass for having to do this but if you're poor, living paycheck to paycheck, you understand the idea of having a savings is laughable.
It's just me, taking care of my son and my mom, struggling through as a member of the sandwich generation all on my own.
Despite it, this blog has been a real blessing. I've made amazing friends through my writings, traveled to Rome, and sent my son to summer camp (twice!) through donations from generous readers. The regular blogging income has literally kept us fed those lean days right before the next paycheck comes in.
And it's not all about money. It's about emotional and spiritual support too. Much needed keeps-me-sane emotional and spiritual support. It's provided me an outlet for my ponderings and rants. If it weren't for this blog think of all the people I would have physically assaulted by now.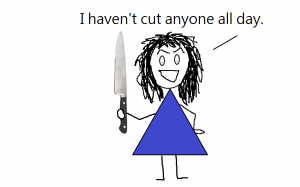 "You have no idea how much nastier I would be if I was not Catholic. Without supernatural aid I would hardly be a human being." –Evelyn Waugh
So it is what it is.
Now I need a reliable car; one that I can trust to start when I get in it. I depend on a car to take care of my family and get my son to school. Cars get me to and from work, and soon cars are what I am going to need to drive around clients. And the car I have now is slowly falling apart.
I am just one pot hole away from the engine rattling out. Seriously. Tuesday the battery rattled out. Seriously. But that was still cheaper than Monday when the fuel pump died. You get the gist.
So there it is. I'm shamelessly blegging … again. I know. Forgive me. Pity me. Pray for me. Or donate. Donating's good too.